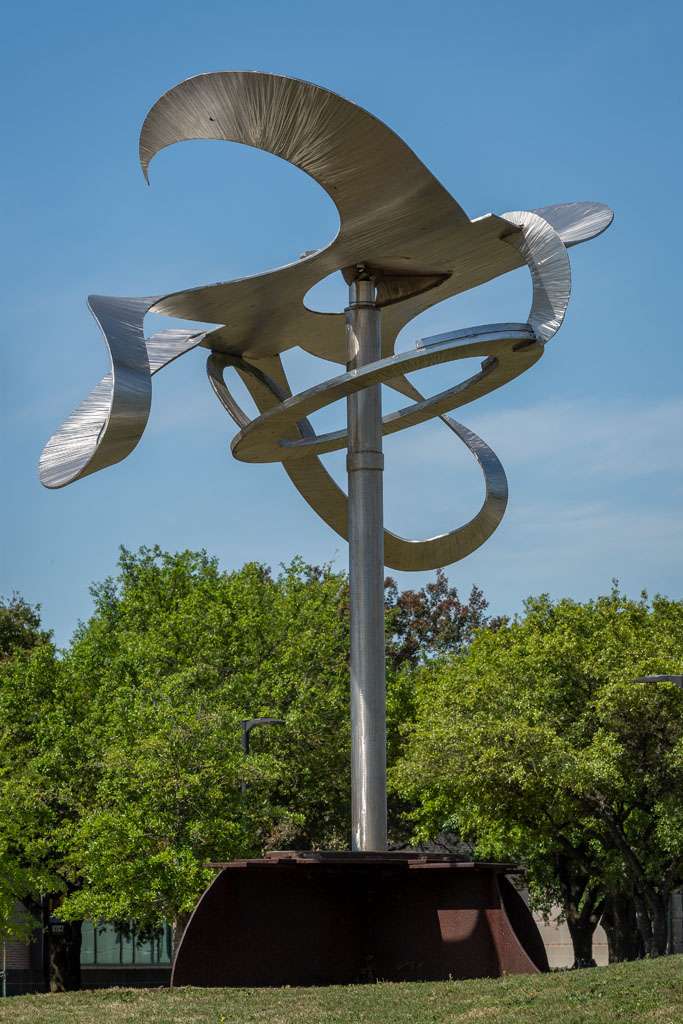 Established as a University-wide arts initiative by President David Leebron in 2008, Rice Public Art presents and commissions public artworks, exhibitions, and programs that are accessible to all and which underscore the caliber and spirit of scholarly inquiry at Rice University. The collection, which reaches across the Rice campus, is always free and available to students, visitors, and the general public.
Permanent and site-specific works of art are sited throughout the university landscape in courtyards, stairwells, shared spaces, offices, libraries, lobbies, and among the university's many expansive outdoor spaces. Rice Public Art offers innovative and meaningful experiences to local and global visitors and provides artists with unique opportunities to respond to the Rice campus and collection in a pioneering and collaborative academic setting.
Rice Public Art frequently works with the Moody Center for the Arts, the Shepherd School of Music, the BioScience Research Collaborative, the Department of Visual and Dramatic Arts, the School of Humanities, Rice School of Architecture, and University student organizations to broadly integrate public art into academic life at Rice.