Image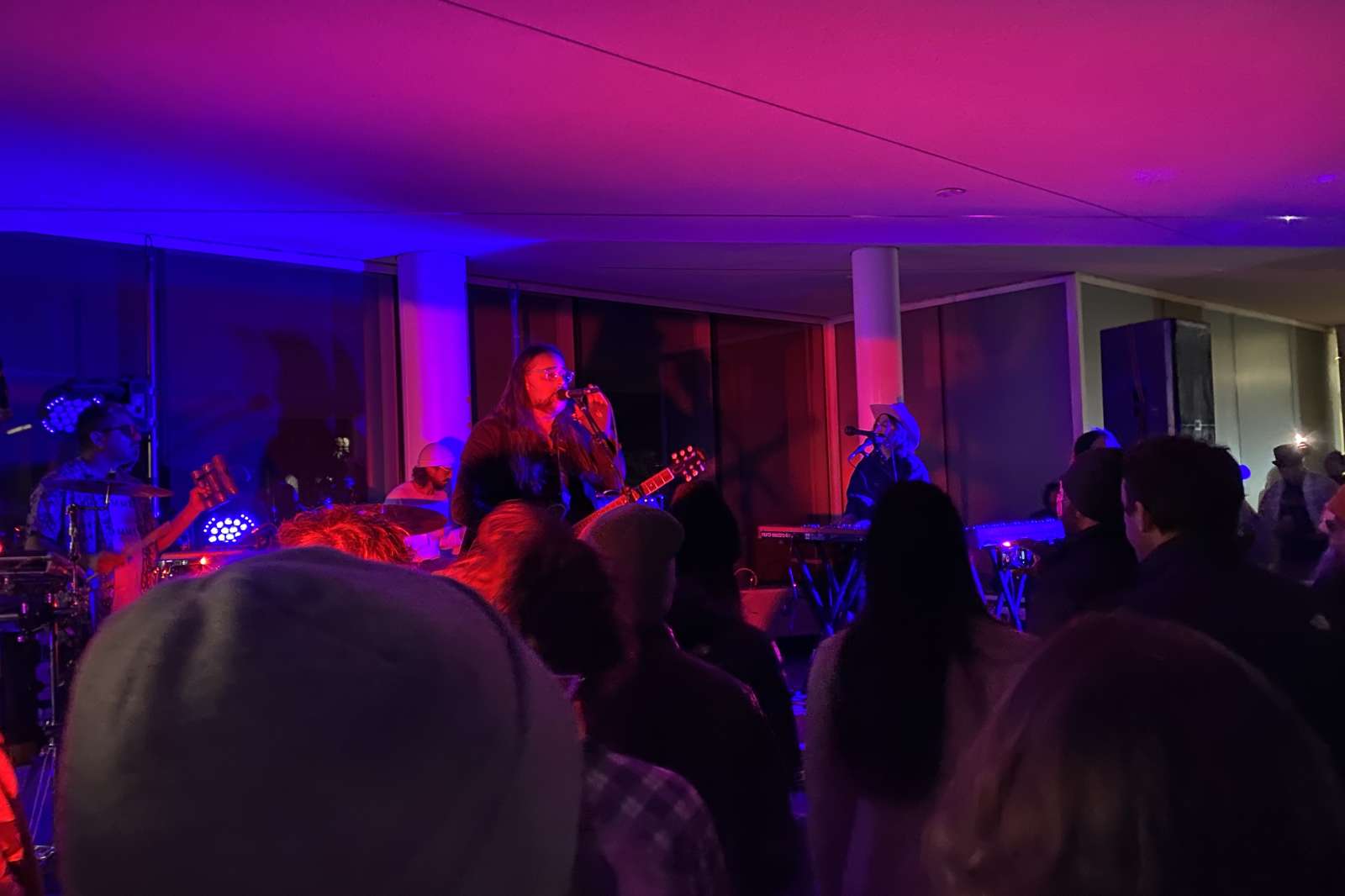 Image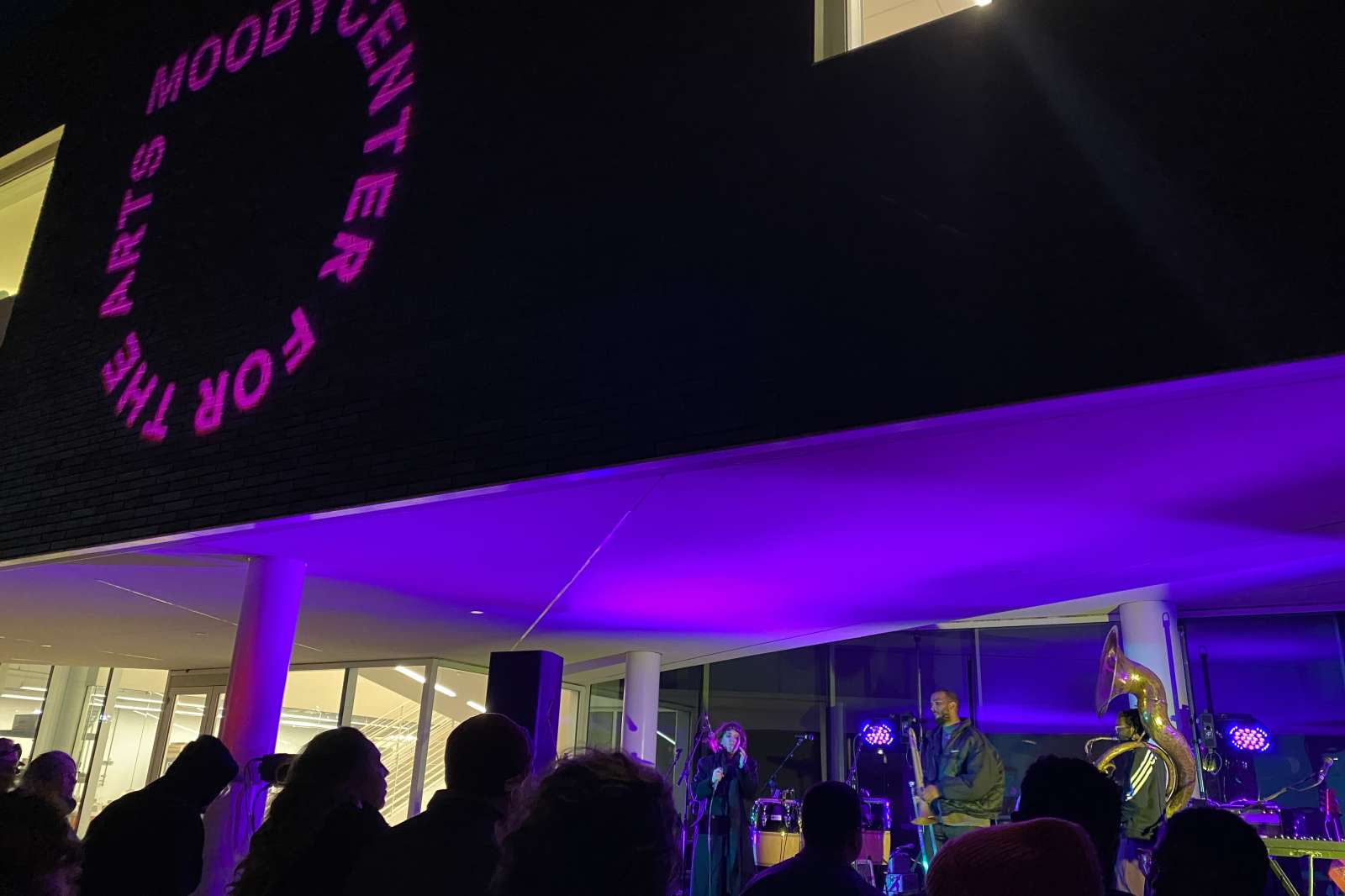 Image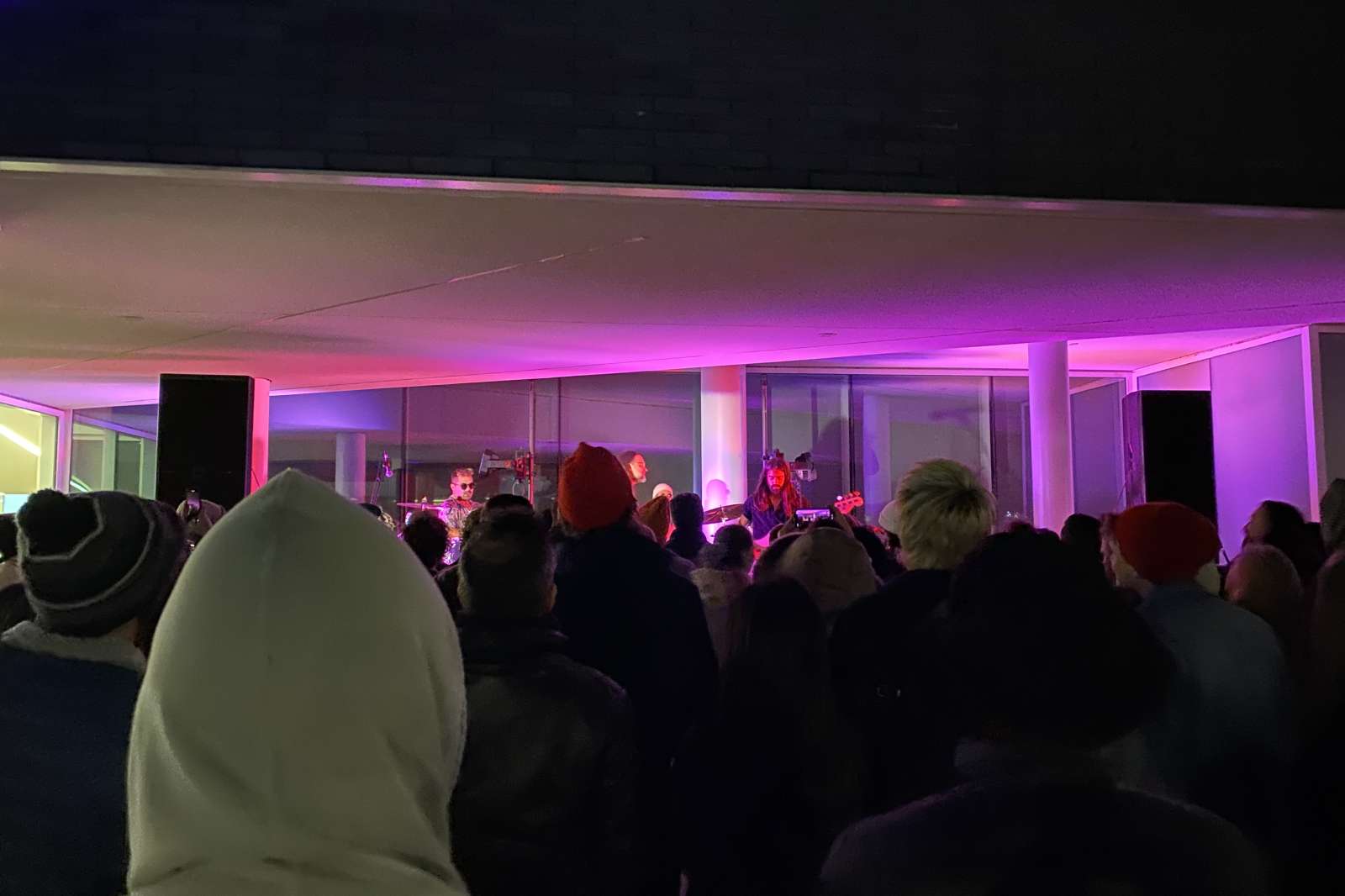 Image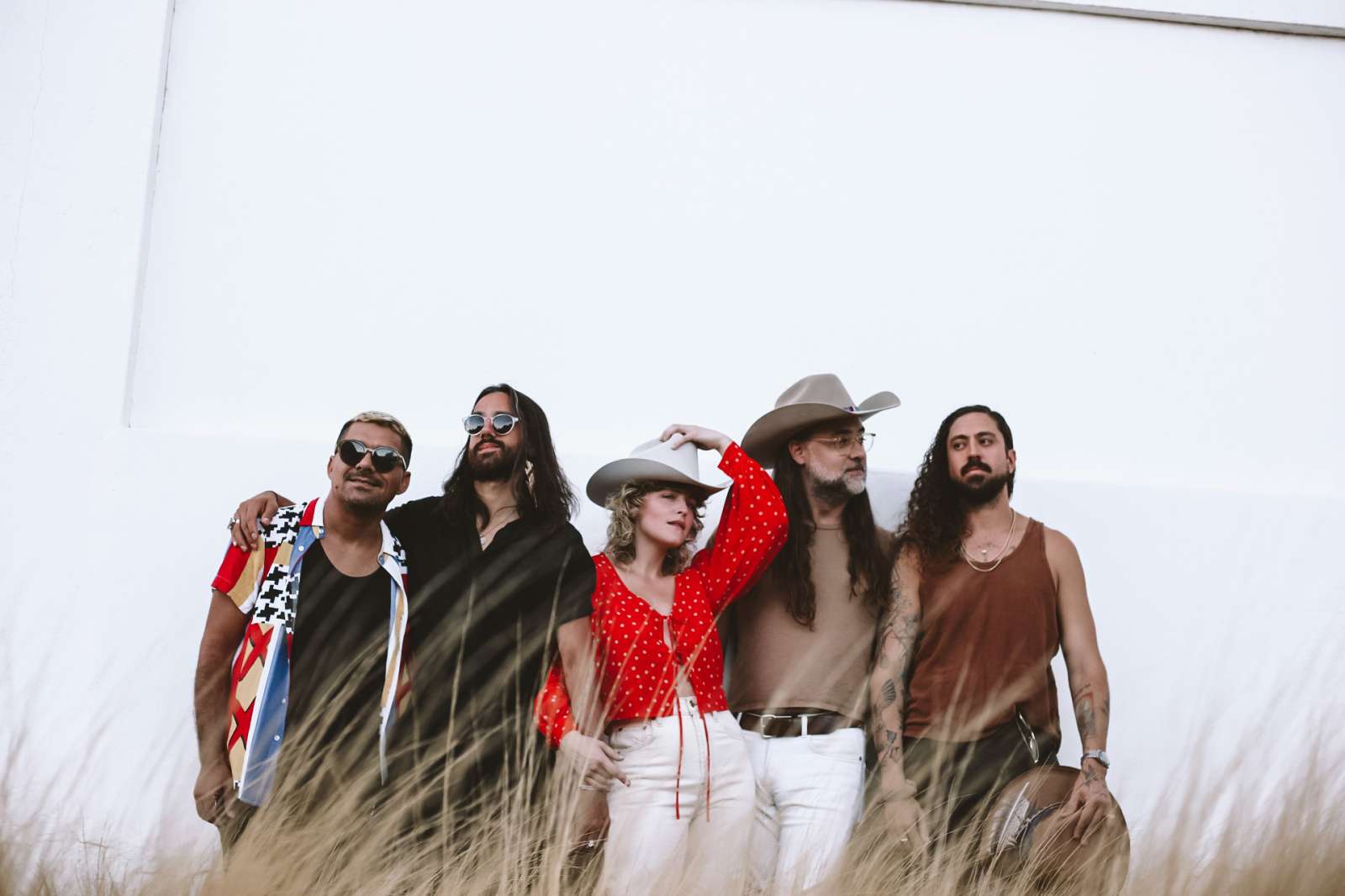 Image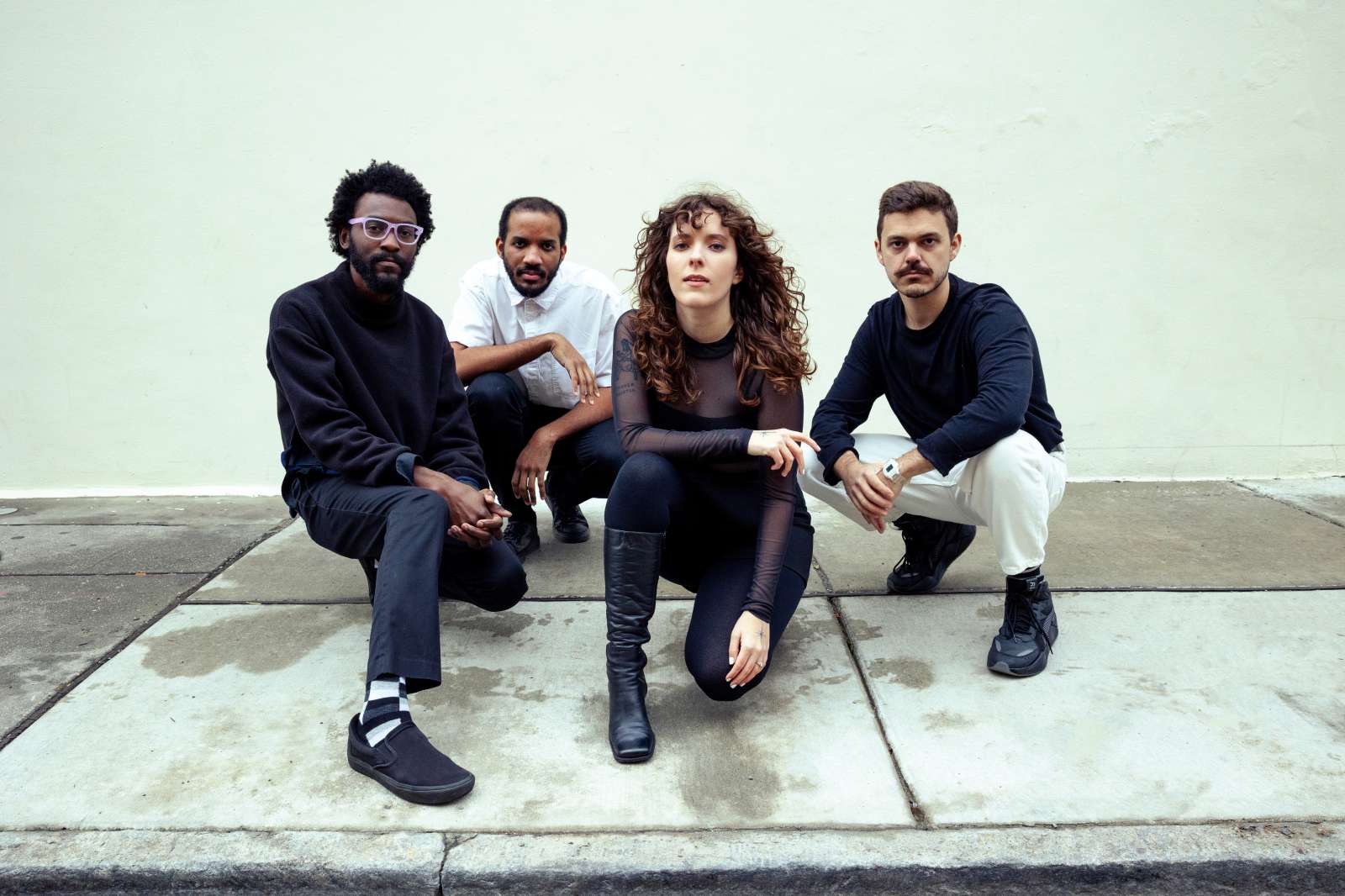 Spring Fling: Bright Light Social Hour + People Museum
Spring 2023 | Annual Outdoor Music Concert
Friday, February 10, 2023 | 7:00pm-9:00pm
Moody Center for the Arts | North Arcade
Enjoy a winter night in Houston with a free outdoor concert at your neighborhood lab for creativity! The Moody's annual Spring Fling presents the best of regional bands paired with after-hours viewing of the current exhibition. 
This year we're excited to announce that The Bright Light Social Hour (Austin, TX) will bring their danceable psychedelic rock to the Moody, along with the brass-laden electronica of People Museum (New Orleans, LA). This free concert staged in front of the Moody will also give visitors an opportunity to explore Narrative Threads: Fiber Art Today, on view in the galleries.  Listen to these bands and songs inspired by their sound on Spotify.
With ample drinks, food options, and discounted parking, the Spring Fling is a fun and free way to add more culture to your social calendar. Read on to learn more about the bands. 
The Bright Light Social Hour
NPR's World Cafe celebrated TBLSH for their "incredible shows [that] combine a psychedelic southern blues-rock aesthetic with danceable electronics...Continually exhilarating." An American psychedelic rock band from Austin, TX, TBLSH was founded by Jackie O'Brien (bass/vocals) and Curtis Roush (guitar/vocals). Joined by Mia Carruthers (keys/vocals), Zac Catanzaro (drums) and Juan Alfredo Ríos (percussion), the quintet combines expansive psychedelia with thundering guitar, gritty harmonies and pulsating rhythms.
Iconoclastic in their mercurial sound, the band has released four studio albums including their 2015 masterpiece Space Is Still the Place and Jude I & II produced by Chris Coady (Beach House, Future Islands). Along with original soundtracks for HBO, MTV, and Nintendo, the band was tapped by Bryan Cranston (Breaking Bad) to write and record the BMI award-winning theme for Amazon's Sneaky Pete. Their legendary North American performances number in the thousands featuring Austin City Limits, Lollapalooza, and Corona Capital, as well as support spots for Aerosmith, Osees, and The Flaming Lips.
In September 2022, TBLSH released their scathing protest against police brutality, "The Sheriff", including a collaborative version with rap duo Riders Against the Storm. They also conspired with psychedelic folk star Israel Nash to serve up a slinky take on Madonna's classic "La Isla Bonita." The band is currently working on their fifth studio album in their lakeside production house.
People Museum
People Museum is a pop art, electronic band formed by Jeremy Phipps and Claire Givens in the Treme neighborhood of New Orleans, Louisiana, in 2016. Inspired by afro-beat, hip-hop, choral, and marching band music, People Museum has formed a sound that could only come from the eclectic corners of Louisiana. Created with the intention of bringing nature to the future, they combine the historic sounds of the city's past with the synthesizer-heavy, progressive underground of New Orleans —always mixing menacing textures with cathartic hopefulness. People Museum performs live as a four-piece with the addition of drummer, Aaron Boudreaux, as well as bassist Charles Lumar ll.
Thanks to our beverage sponsor!