Image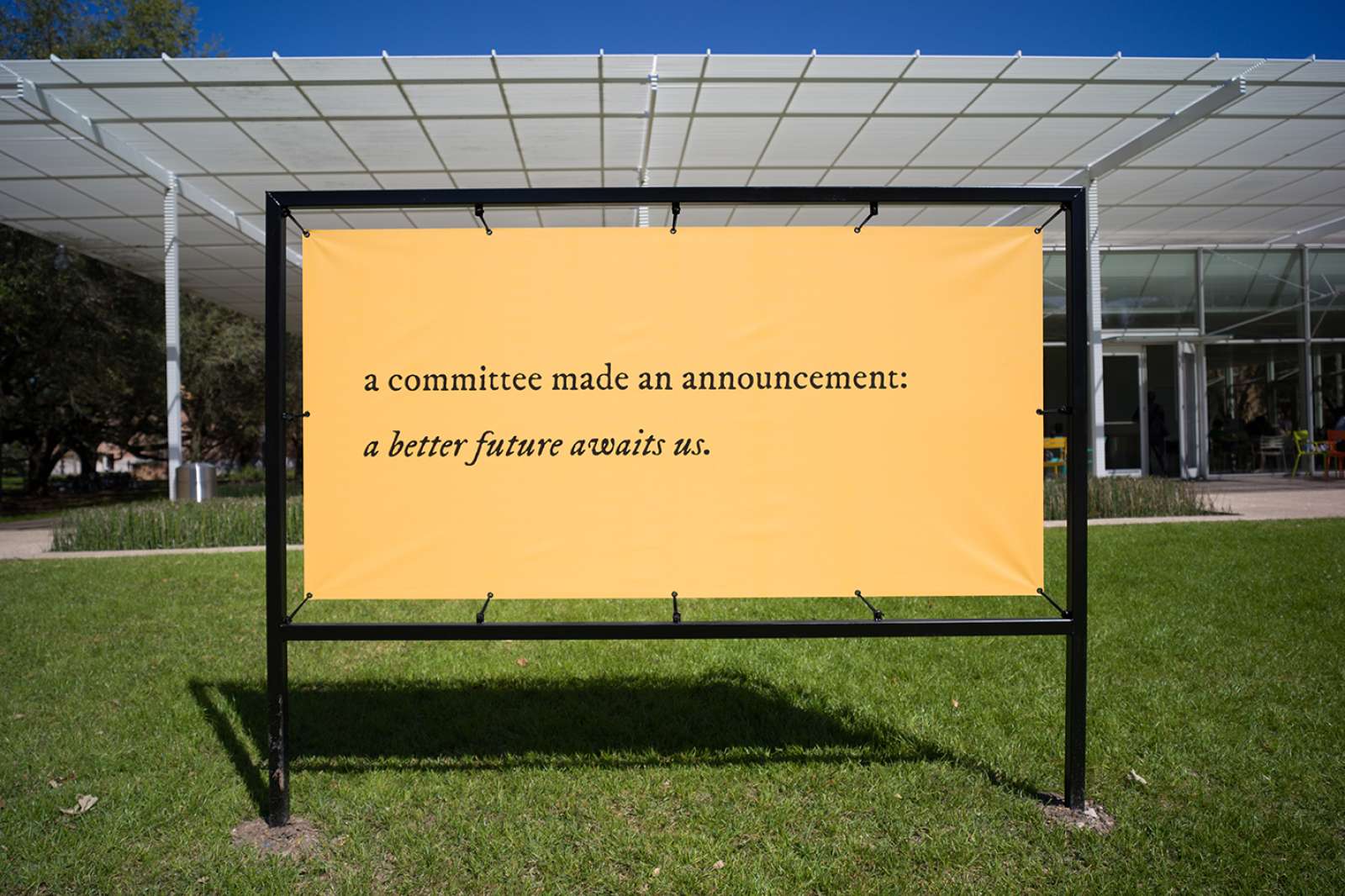 Kameelah Janan Rasheed
perhaps, there is no sequel
Instructions for thought
Everyone is invited to participate, reinterpret and expand on the artist's words.
Kameelah Janan Rasheed's multifaceted text-based work confronts and interrogates the viewer reflecting on the process of learning as an evolving practice that can occur through experimental and collective interactions. Presented on large-scale banners, in immersive installations made of black-and-white Xerox paper, or as performative gestures, Rasheed's practice addresses themes of blackness, spirituality, and literacies.
In conjunction with the installation on Rice University's campus that grapples with concepts of futurity and underscores critical issues of exclusion, the artist has created a set of instructions to interact with the piece. With the closure of campus and the shelter in place restrictions, Rasheed encourages everyone to participate in reinterpreting her own words to produce countless new arrangements in an effort to generate a collective poetic gesture.
We invite you to follow as many different instructions as you desire. Send us your replies and/or snapshots of your drawings via the form linked below, or email to platform@rice.edu by May 30th. Your content will then be used for the creation of a poem by Houston-based poet and activist Deborah D.E.E.P. Mouton who will perform live on the Moody's Instagram account on June 6 at 2:00 p.m.