Image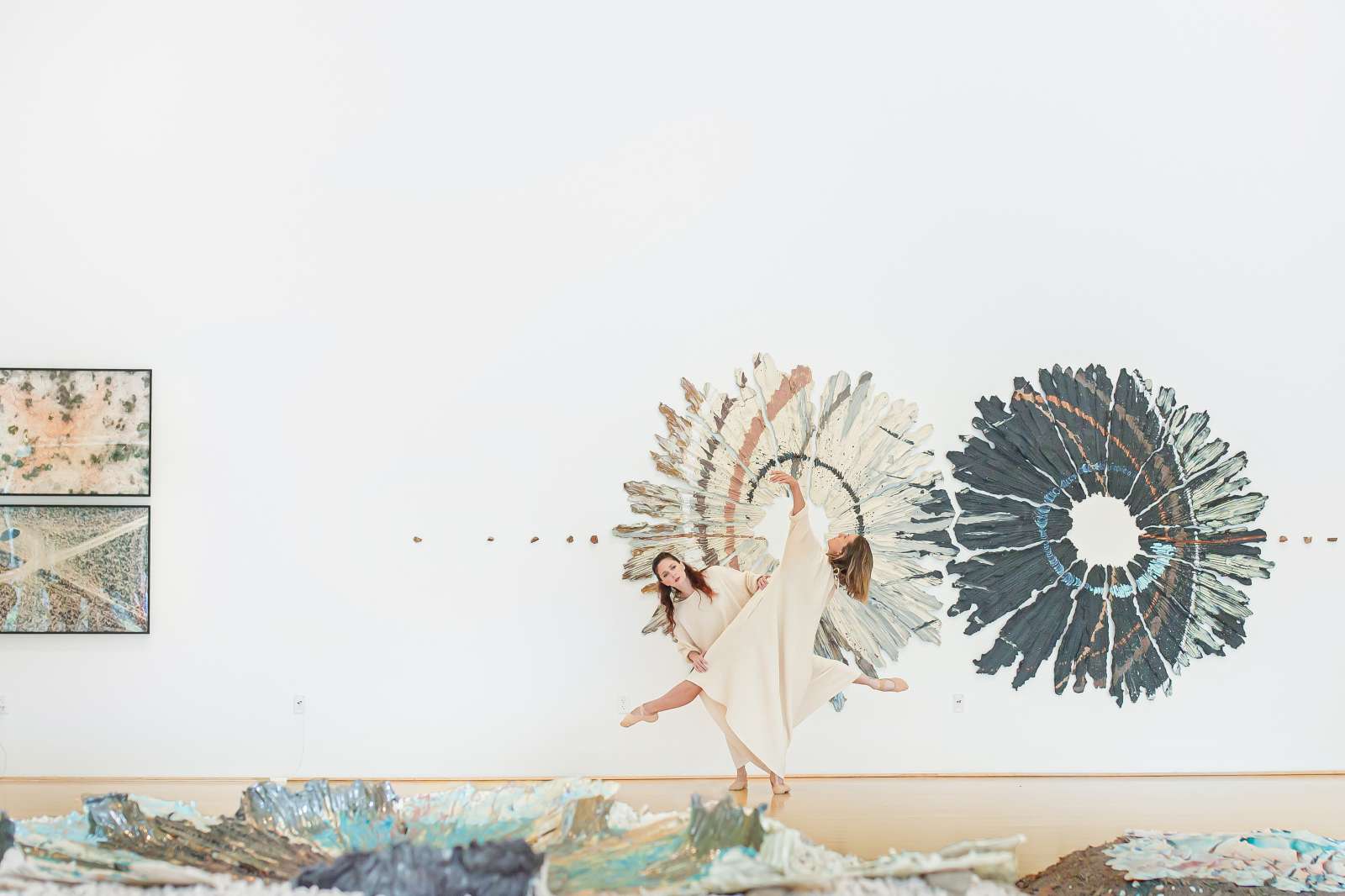 Image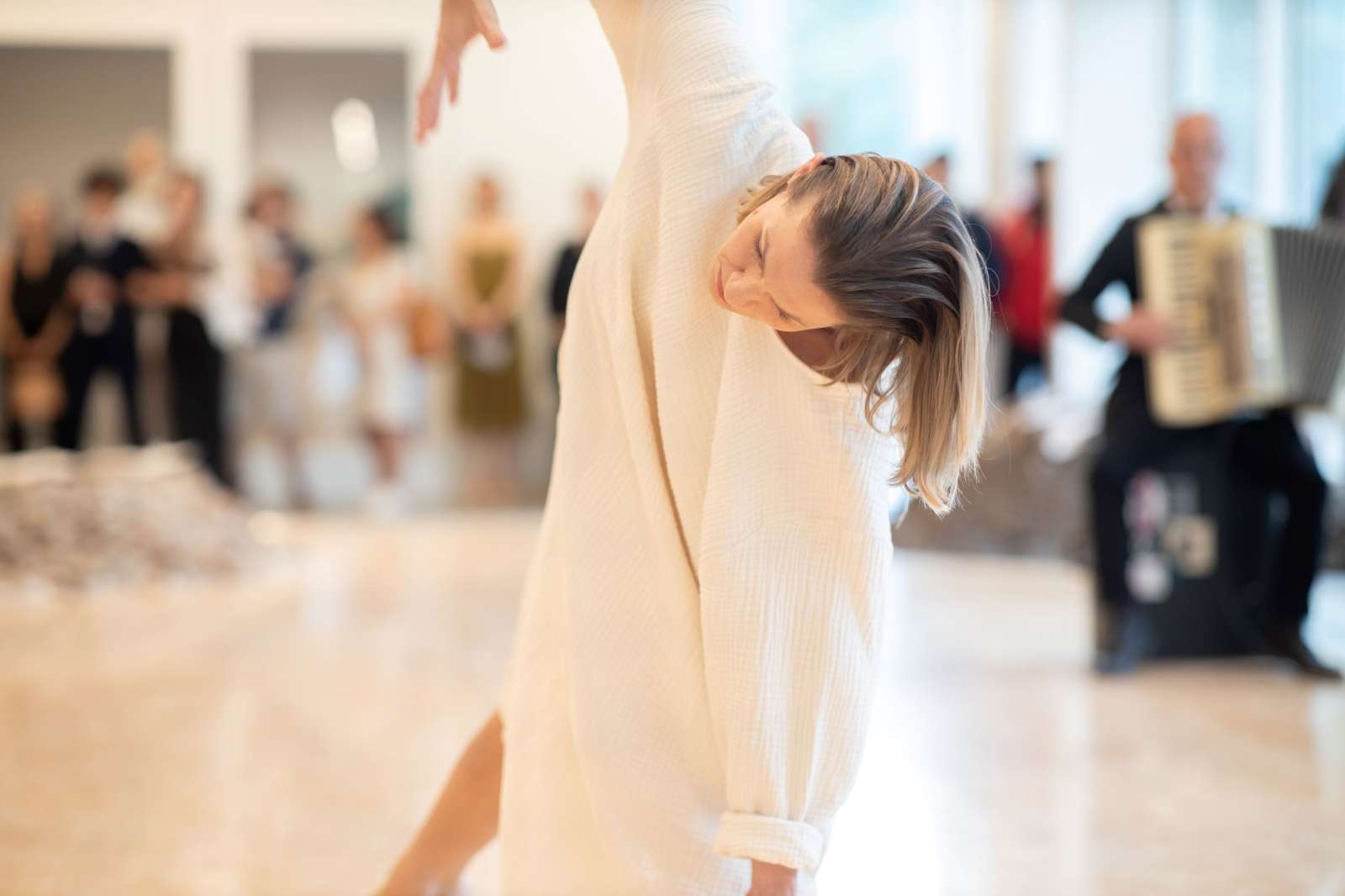 Image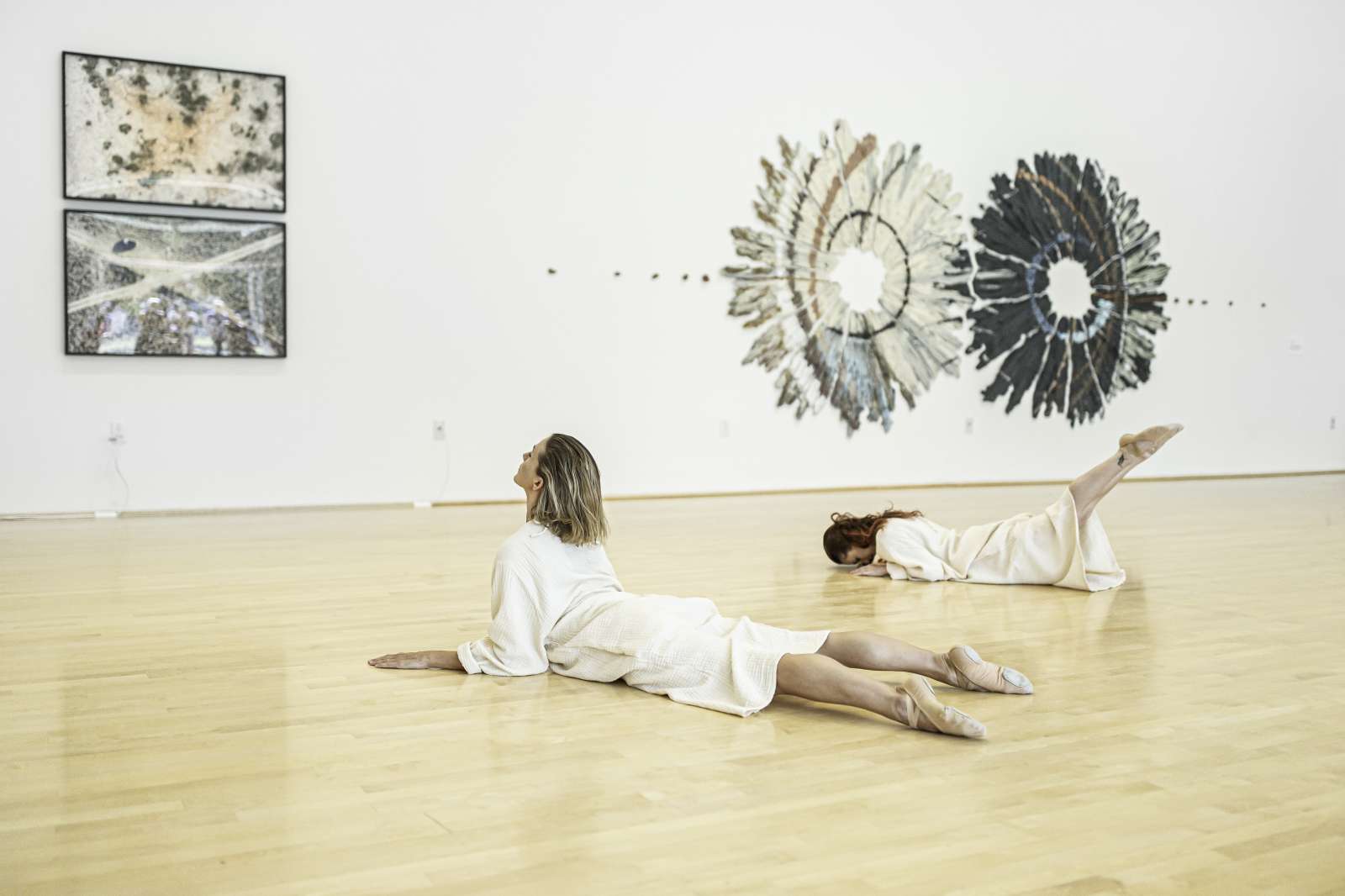 Image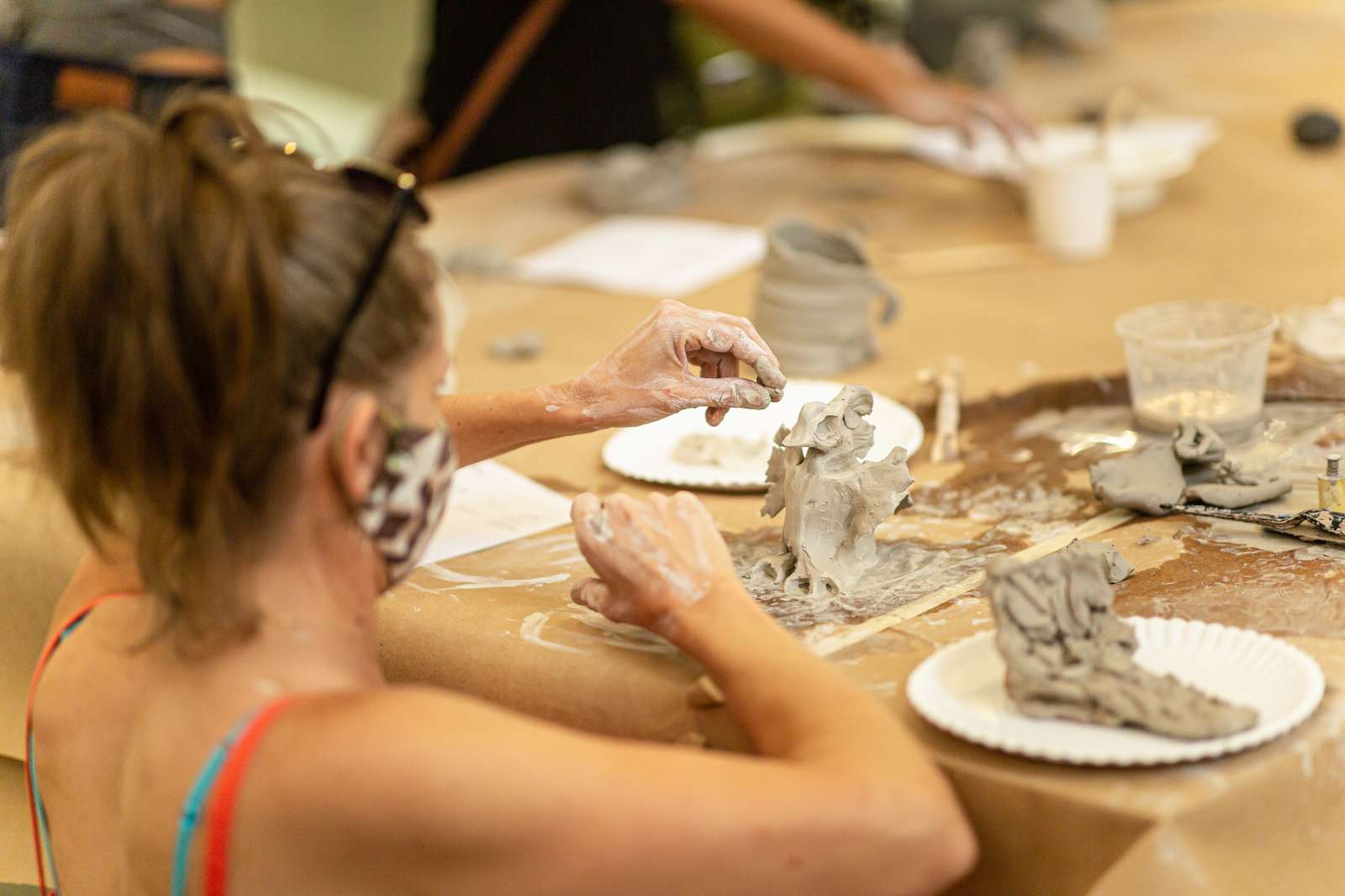 Image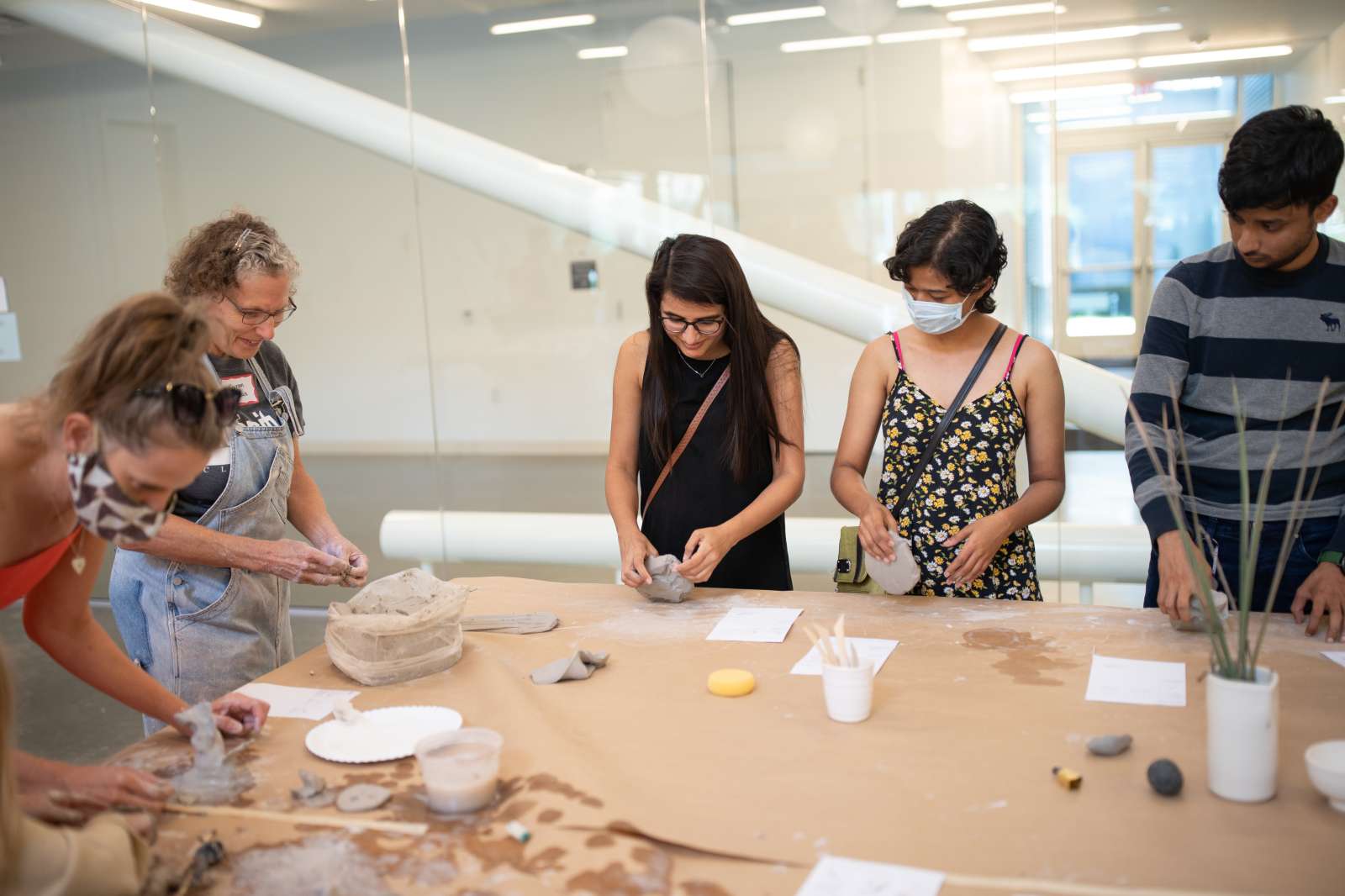 Dimensions Variable: Halkowich + Clay Houston
Signature Series | Dance Performance and Clay Workshop
Saturday, June 12, 2021 | 4:00pm-6:00pm
Moody Center for the Arts
Join the Moody for Dimensions Variable, a free, in-person public event, filled with dance, music, … and clay! Organized in conjunction with the Moody's summer exhibition Brie Ruais: Movement at the Edge of the Land, visitors are invited to engage all their senses, and to connect with the large-scale ceramic pieces on view that emphasize our bodily connection with the natural environment. The event will include a special ambulatory performance conceived in response to the exhibition by choreographer Oliver Halkowich, featuring Melody Mennite, principal dancer with Houston Ballet and Kelly Myernick Kubin, former Houston Ballet first soloist and current teacher with the Houston Ballet Academy, as well as Anthony Barilla, a musician, writer, and performance artist based in Houston. A hands-on workshop organized by ClayHouston will give visitors of all ages the opportunity to experiment with clay, free-style or with guidance.
The festive afternoon will also include an ice cream truck on the patio, and outdoor music. The galleries will be open for guests to experience the exhibition Brie Ruais: Movement at the Edge of the Land.
Space is limited and COVID-19 safety protocols will be observed.
Advance Registration is required.
Schedule of events:
4:00-6:00pm: Clay workshop with ClayHouston
4:30pm: Dance performance
5:00-6:00pm: Ice cream and music on the patio