Image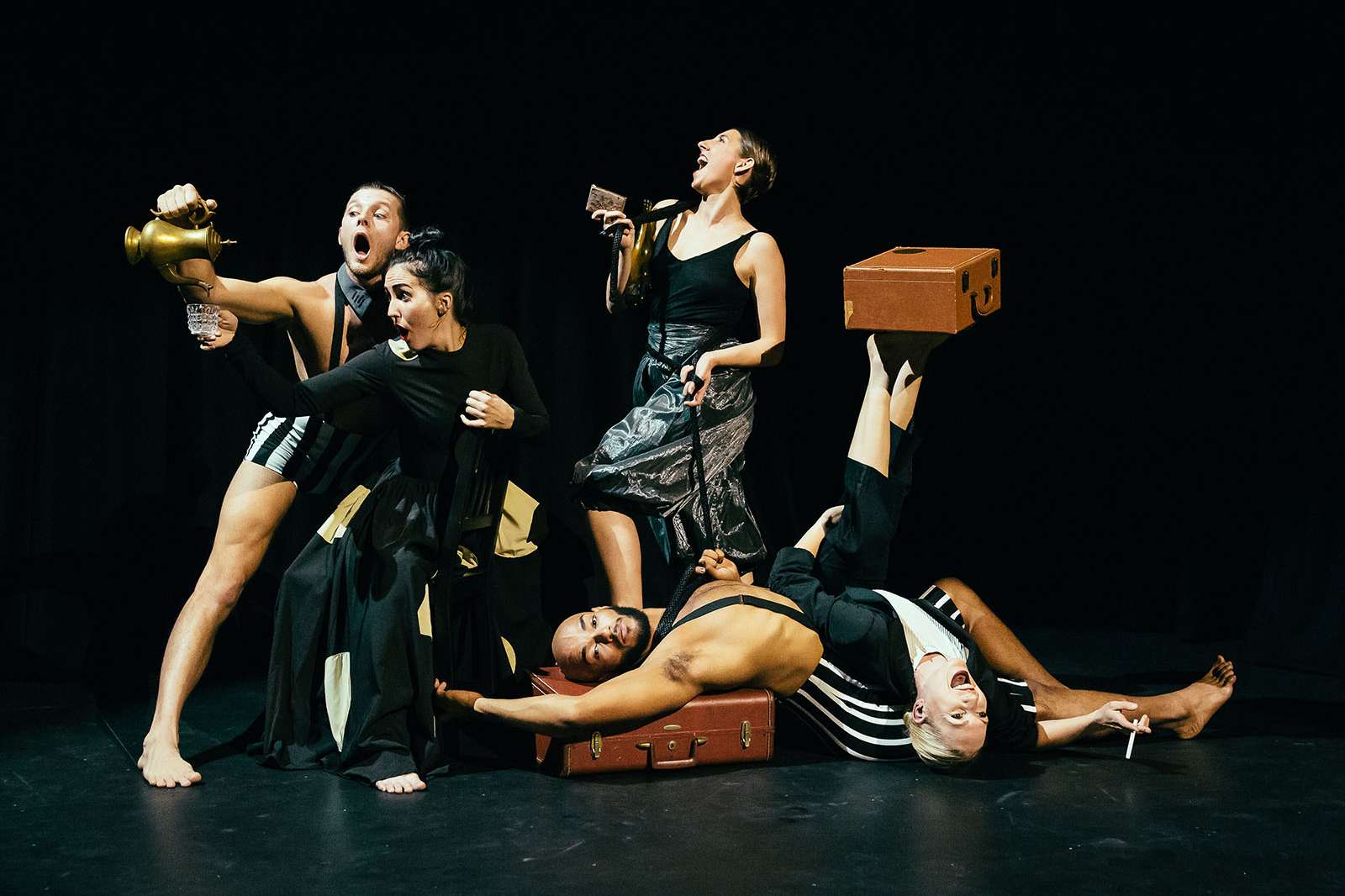 DADA GERT
Friday, May 11, 2018 | 7:00pm
Friday, May 11, 2018 | 9:00pm
Saturday, May 12, 2018 | 7:00pm
Saturday, May 12, 2018 | 9:00pm
Thursday, May 17, 2018 | 7:00pm
Friday, May 18, 2018 | 7:00pm
Friday, May 18, 2018 | 9:00pm
Saturday, May 19, 2018 | 7:00pm
Saturday, May 19, 2018 | 9:00pm
DADA GERT is an immersive work of dance theater conceived, choreographed, and performed by Annie Arnoult and Open Dance Project. The show is inspired by Valeska Gert (1892-1978), a pioneering Jewish dancer/performance artist/film star in Weimar-era Berlin. Audiences will be integrated into the performance space by walking throughout the site-specific, multimedia set designed specifically for the Moody's Lois Chiles Studio Theater. Original projections designed by Ryan McGettigan, together with music, dance, and costumes, collectively inspired by Gert's life and performance career will transport audiences to early 1920s Germany.
Please note: The production features mature content and is recommended for ages 13 and above.
About the Annie Arnoult and Open Dance Project
Annie Arnoult is the founding artistic director of Open Dance Project where she directs the company's professional performance season and oversees the company's extensive dance education work in partnership with Young Audiences Houston and the Houston Arts Access Initiative. Arnoult returned to her native Houston from Chicago where she was the artistic director of Chicago's Striding Lion Performance Group, garnering acclaim for the company as a "new center of gravity for indie dance in Chicago" and support from The Gaylord and Dorothy Donnelley Foundation, The Arts & Business Council, the Arts Work Fund, the Chicago Department of Cultural Affairs and Special Events, and The Illinois Arts Council. Arnoult was recently named one of the "25 to Watch 2018" by Dance Magazine, citing her "keen attention to detail."
Arnoult is the director of Hunter Dance Center in the Heights and has been a guest artist/teacher at Now Next Dance at Appalachian State University and Sam Houston State University, Fairbanks Summer Arts Festival, The University of Alaska at Anchorage, Northwestern University's National High School Institute, Evanston Dance Ensemble and Alaska Dance Theatre. Her research and choreography has been presented regionally and internationally. She has served on the dance faculty of Northwestern University and The School of Theatre and Dance at University of Houston.