Image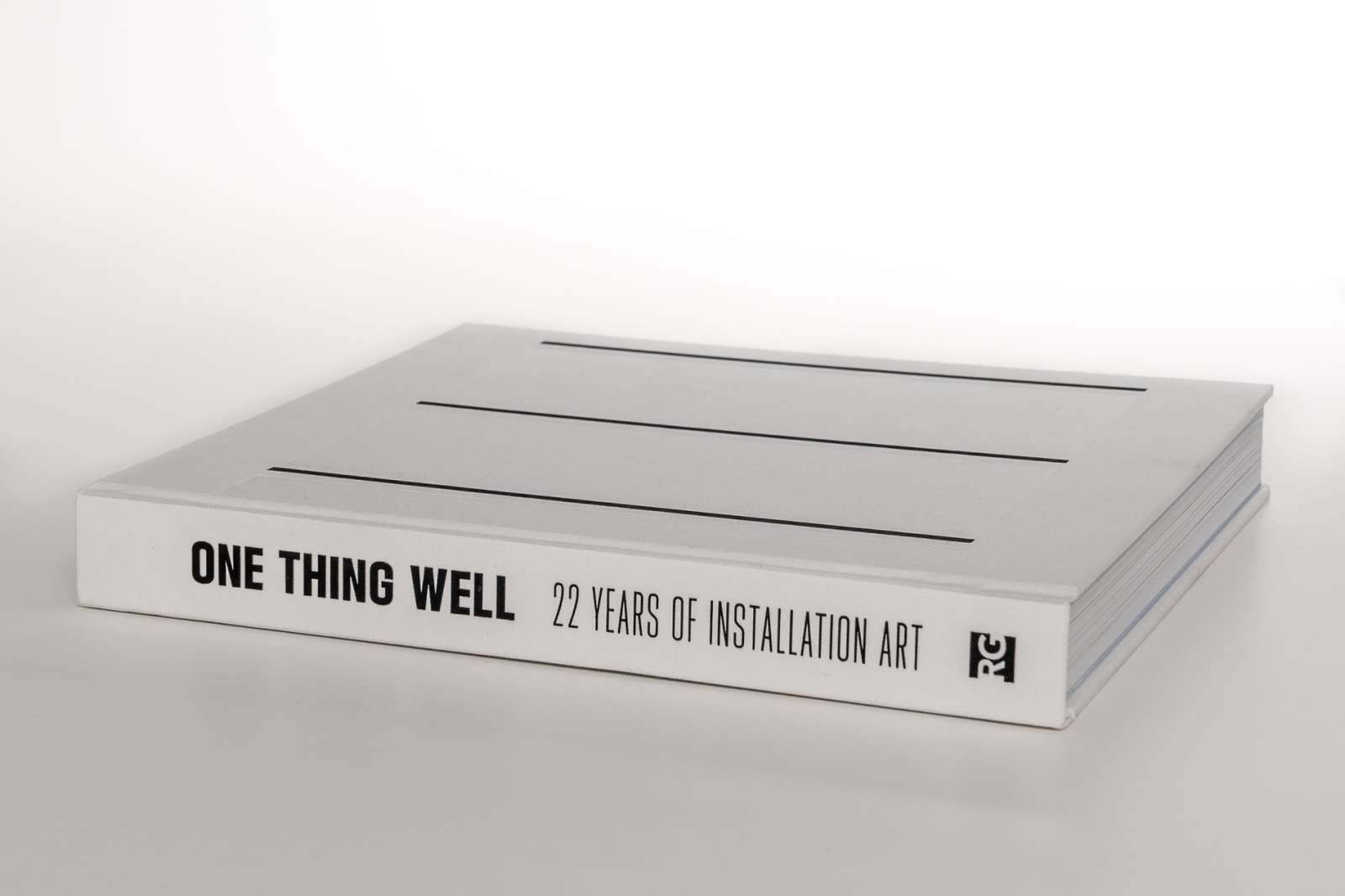 Book Launch for One Thing Well: 22 Years of Installation Art
Community Partnership | A Celebration of Rice Gallery
Thursday, October 07, 2021 | 6:00pm-8:00pm
The Moody Center for the Arts
Join editor Rainey Knudson, Rice Gallery director and chief curator Kim Davenport , Rice Gallery curator Joshua Fischer, and Rice Gallery Manager Jaye Anderton at the launch of One Thing Well: 22 Years of Installation Art.  Books will be available for purchase, and you can enjoy margaritas and a mariachi band in celebration of this historic publication. 
Book Description
Long before it became commonplace, Rice Gallery was one of a handful of spaces in the nation devoted to commissioning site-specific installation art. Now, the Gallery's twenty-two year history has been chronicled in One Thing Well, a handsome coffee table book including all of the 72 site-specific installations commissioned by the Gallery from 1995 to 2017. Director and chief curator Kim Davenport not only came up with the mission of focusing on installation art (hence the book's title), but also had an unparalleled eye—many of the artists she invited had never shown in TX or even the US previously, and many went on to important careers, including El Anatsui, Shigeru Ban, Tara Donovan, Nicole Eisenman, Yayoi Kusama, Sol LeWitt, Judy Pfaff, and Karim Rashid.
Filled with stunning photography, One Thing Well is edited by Houston art writer Rainey Knudson, and includes essays by Kimberly Davenport; Houston architect Carlos Jimenez; and legendary art writer Dave Hickey, among others. 
This book was made possible by the generous support of the following: Nancy C. Allen; The Brown Foundation, Inc.; Leslie and Brad Bucher
Robert J. Card, M.D. and Karol Kreymer Catalogue Endowment; Melinda Clark and Clark Trantham; Nancy Hart Glanville; Houston Endowment; Louisa Stude Sarofim; Sampson C. and Faye Shen Fund at the Greater Houston Community Foundation; and Dorothy Carsey Sumner.