Image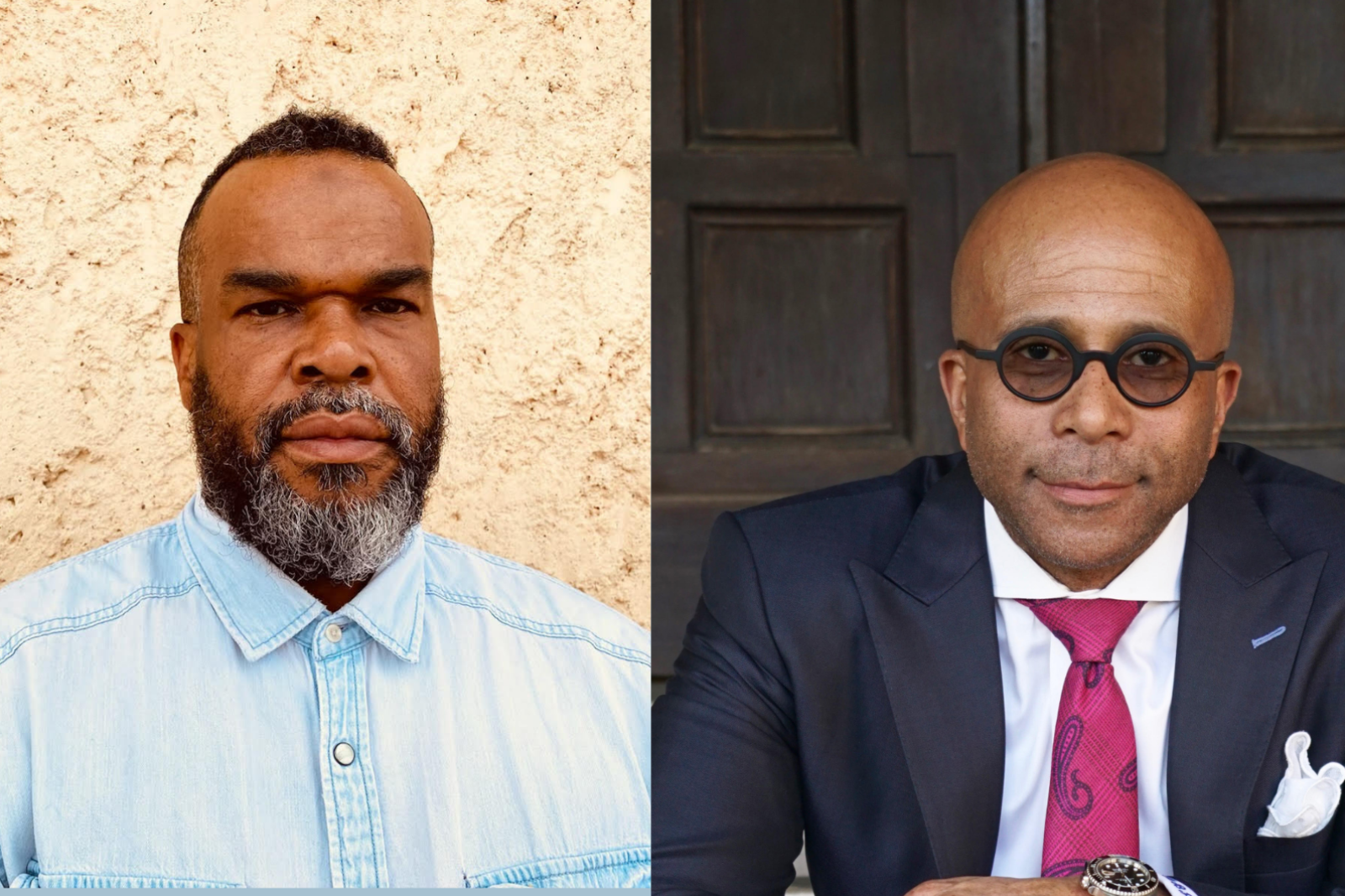 Artists-in-Dialogue: Jamal Cyrus + Anthony B. Pinn
Signature Series | Exploring art, music, + the history of the black church
Thursday, April 07, 2022 | 6:00pm-7:00pm
Virtual Event | CST
Join the Moody and the Center for Engaged Research and Collaborative Learning (CERCL) for a dialogue between Jamal Cyrus, a featured artist in our current exhibition, Soundwaves, and Anthony B. Pinn, professor of religion at Rice University, for a cross-disciplinary conversation.
This virtual event, facilitated by Moody executive director Alison Weaver, will delve into Cyrus's and Pinn's respective areas of research, exploring where art, music, and the history of the black church in America overlap.
More About the Participants
Anthony B. Pinn is currently the Agnes Cullen Arnold Distinguished Professor of Humanities and professor of religion at Rice University.  He is also Professor Extraordinarius at the University of South Africa. In addition, Pinn is a fellow of the American Academy of Arts and Sciences. He is the founding director of the Center for Engaged Research and Collaborative Learning, and the inaugural director of the Center for African and African American Studies both at Rice University.  Managing editor of Religious Studies Review, Pinn's research interests include African American religious thought, religion, and culture; humanism; and hip hop culture. 
Pinn is co-editor of numerous book series, including "Religion and Social Transformation and "Routledge Studies in Religion and Hip Hop". He also serves on the board of several journals, including the Journal of Religion, the Journal of Africana Religion, and the journal Body and Religion. He is the author/editor of over 35 books, including The Interplay of Things:  Religion, Art, and Presence Together and the novel The New Disciples. 
Multidisciplinary artist Jamal Cyrus currently lives and works in Houston, Texas. Cyrus's research-driven practice explores gaps in African American history with a focus on better understanding the cultural and national heritage in the context of black political movements, social justice issues, and the influence of the African diaspora. His work Medicated Shield and This was Nearly Mine (seen below) are on view in the current exhibition, Soundwaves: Experimental Strategies in Art + Music.
Jamal Cyrus received his BFA from the University of Houston in 2004, then attended the Skowhegan School of Painting and Sculpture, before receiving his MFA from the University of Pennsylvania in 2008. Cyrus has won several awards, most recently the Driskell Prize, awarded by the High Museum of Art, Atlanta. Recent exhibitions include The End of My Beginning, Blaffer Museum traveling to ICA Los Angeles,  Focus: Jamal Cyrus, Modern Art Museum of Fort Worth; and The Dirty South, Virginia Museum of Fine Arts.