Image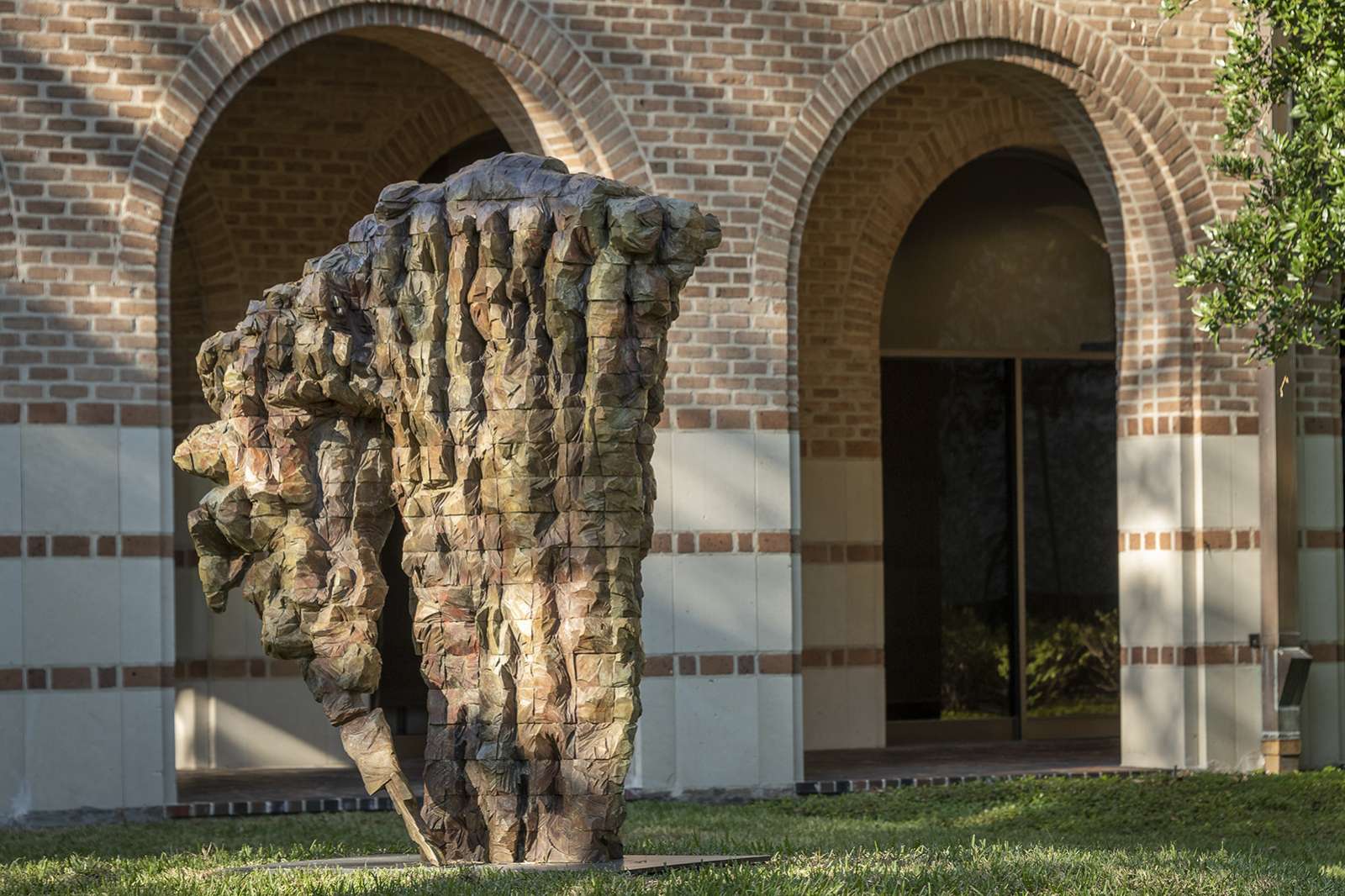 Image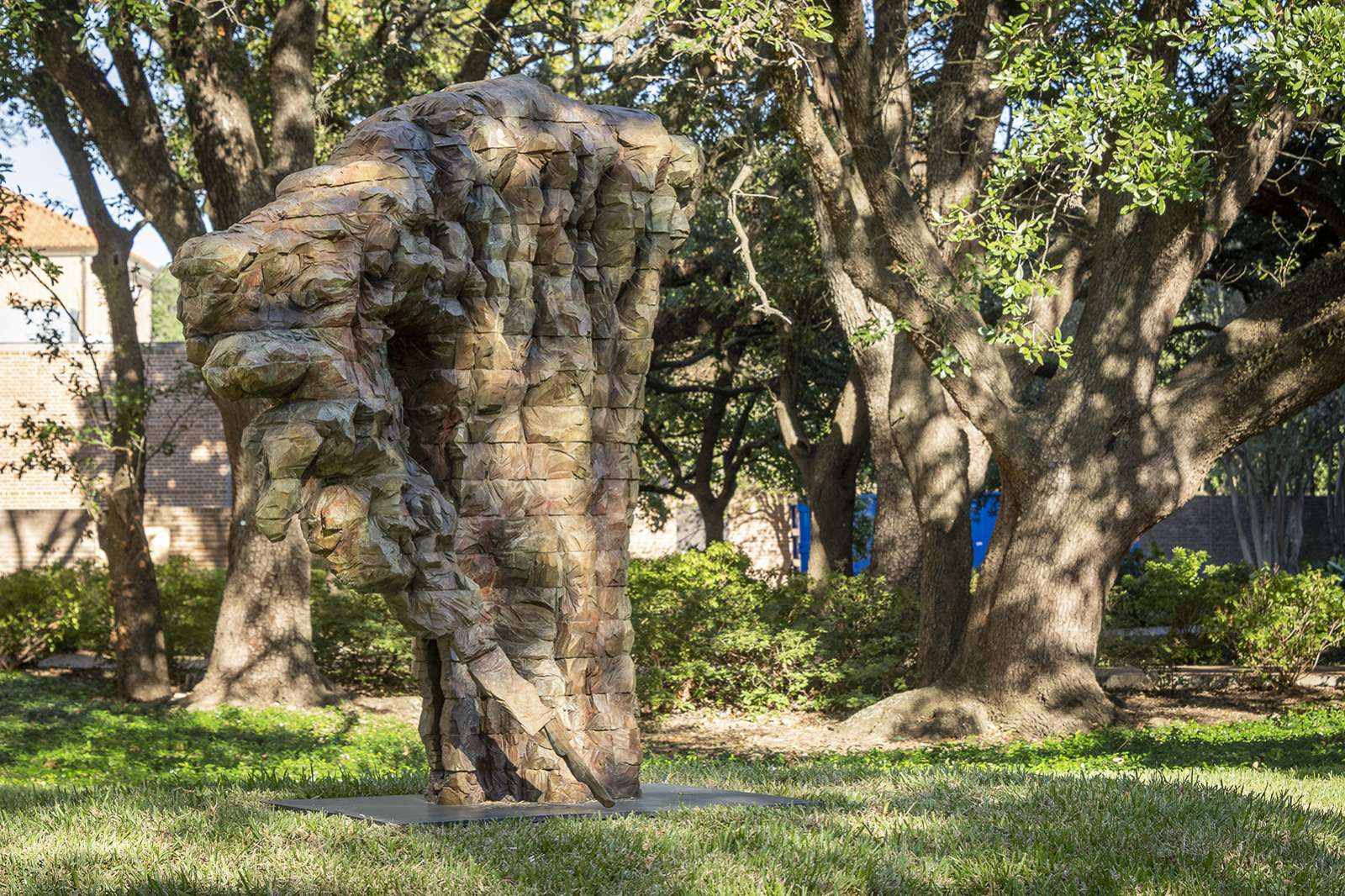 Image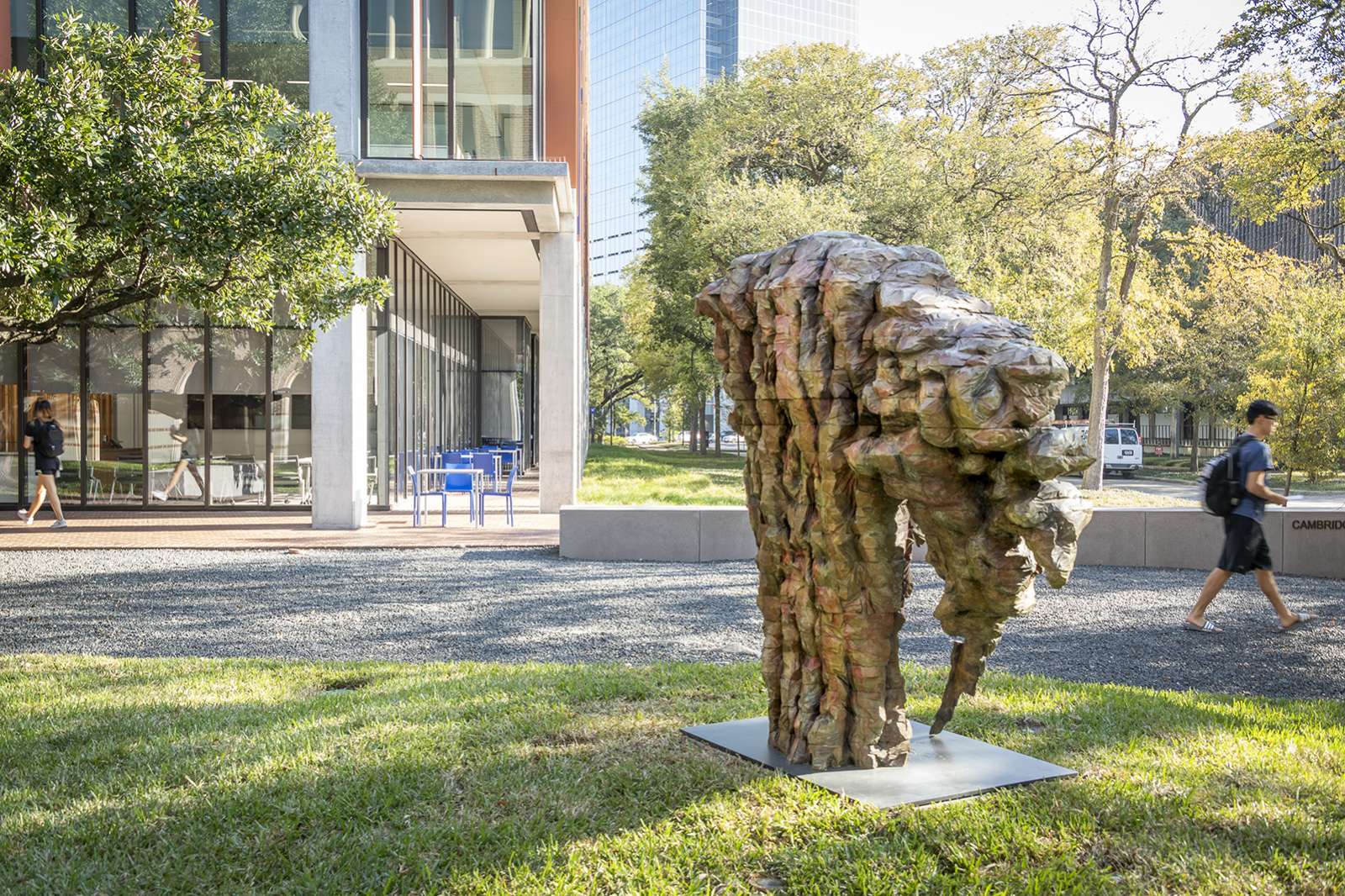 Ursula von Rydingsvard
Malutka II, 2018
Bronze
Cambridge Street, between the Allen Center and Cambridge Office Building
Made possible through Rice University's percent-for-art program and individual donors
Over an impressive career spanning four decades, Ursula von Rydingsvard has become one of the foremost sculptors working today. Best known for monumental wood sculptures formed from intricate assemblages of cedar planks, von Rydingsvard has mastered new materials in recent years, notably bronze and resin. Descending from a family of Polish farmers who lived off the land, she imbues her art with feelings of solidity, emphasizing the material itself. Although abstract in form, von Rydinsvard's sculptures reference the physical world, inspired by landscape, architecture, and domestic objects. With their organic character and labor-intensive process, von Rydingsvard's objects are both highly individual and universal, addressing the artist's cultural roots while connecting to the broader human experience.
Malutka II is von Rydingsvard's first small-scale bronze sculpture. The title is the feminine form of "little one" in Polish. Cast in bronze from a wood mold, the patina is created by hand using chemicals and a blow torch, resulting in a dynamic, all-over surface. Malutka II rests on a small berm near the entrance to Rice's Cambridge Office Building, across a tree-lined courtyard from the Allen Center.  The spot was chosen by the artist for its relationship to both the adjacent buildings and the nearby live oak trees, the branches of which appear to embrace the sculpture from above. The intimate scale of Malutka II invites to people to linger and to connect with both the work and its surrounding environment.
About the Artist: Ursula von Rydingsvard (b. 1942) was born in Germany to Polish and Ukrainian parents who were drafted into forced labor during World War II. After the war, she spent several years in refugee camps before immigrating with her family to the United States in 1950. She received a B.A. and an M.A. from the University of Miami, Coral Gables, and an M.F.A. from Columbia University in 1975, followed by her first solo exhibition that same year.
Von Rydingsvard has garnered many awards, including the International Sculpture Center Lifetime Achievement Award in 2014 and an honorary doctorate from the Maryland Institute College of Art, Baltimore in 1991. She is represented in the permanent collections of more than 30 museums, including the Metropolitan Museum of Art, New York; Museum of Modern Art, New York; Whitney Museum of American Art, New York; Walker Art Center, Minnesota; Yale University Art Gallery, New Haven; and Museum of Fine Arts, Houston. Her outdoor sculptures are on view in public locations across the country, notably at the Massachusetts Institute of Technology, Princeton University, and UT Southwestern, Dallas. Her work has been the subject of major exhibitions, both in the United States and abroad, notably at the Yorkshire Sculpture Park, United Kingdom, in 2014, and at the Venice Biennale in 2015.