Image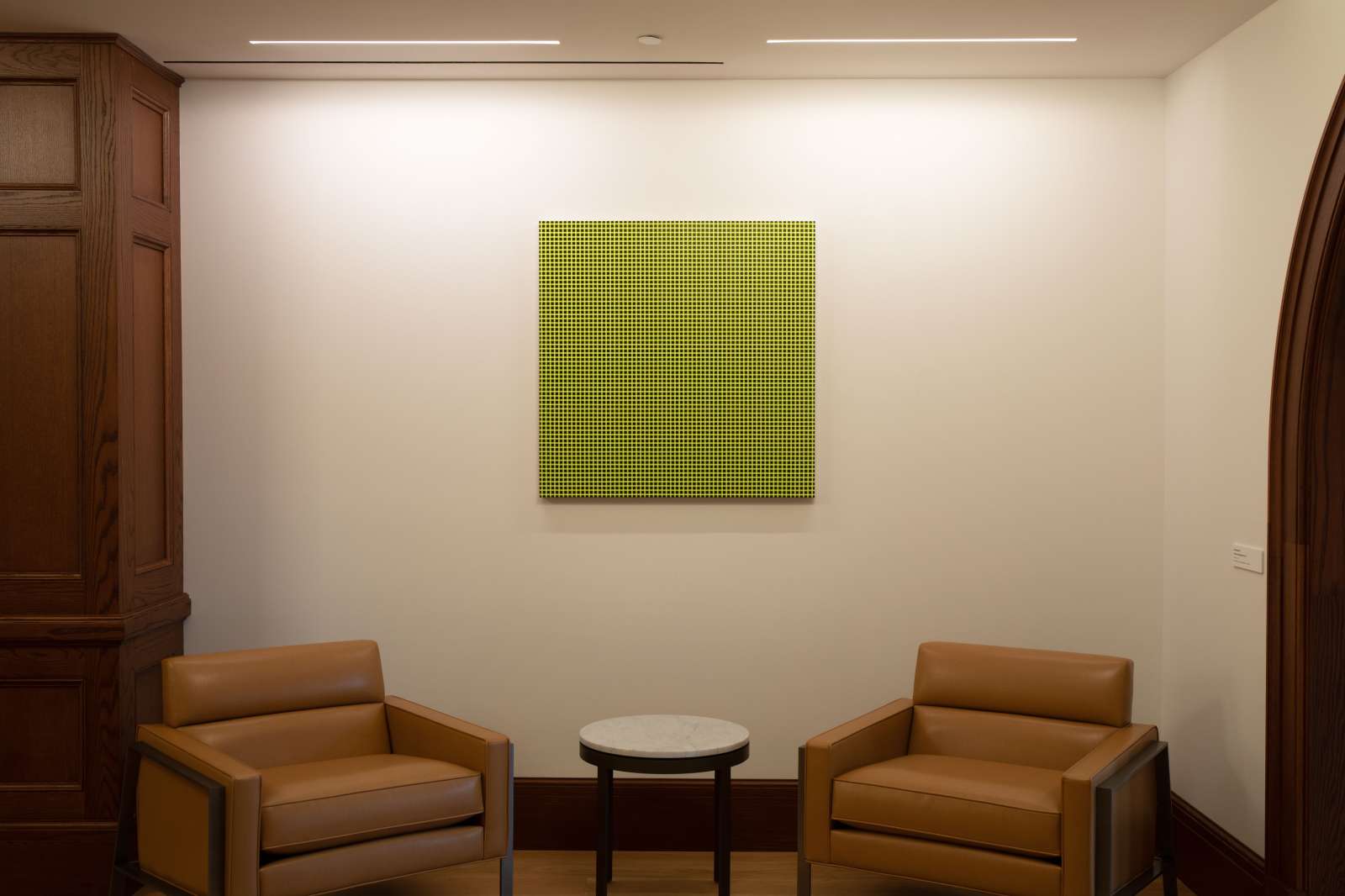 Image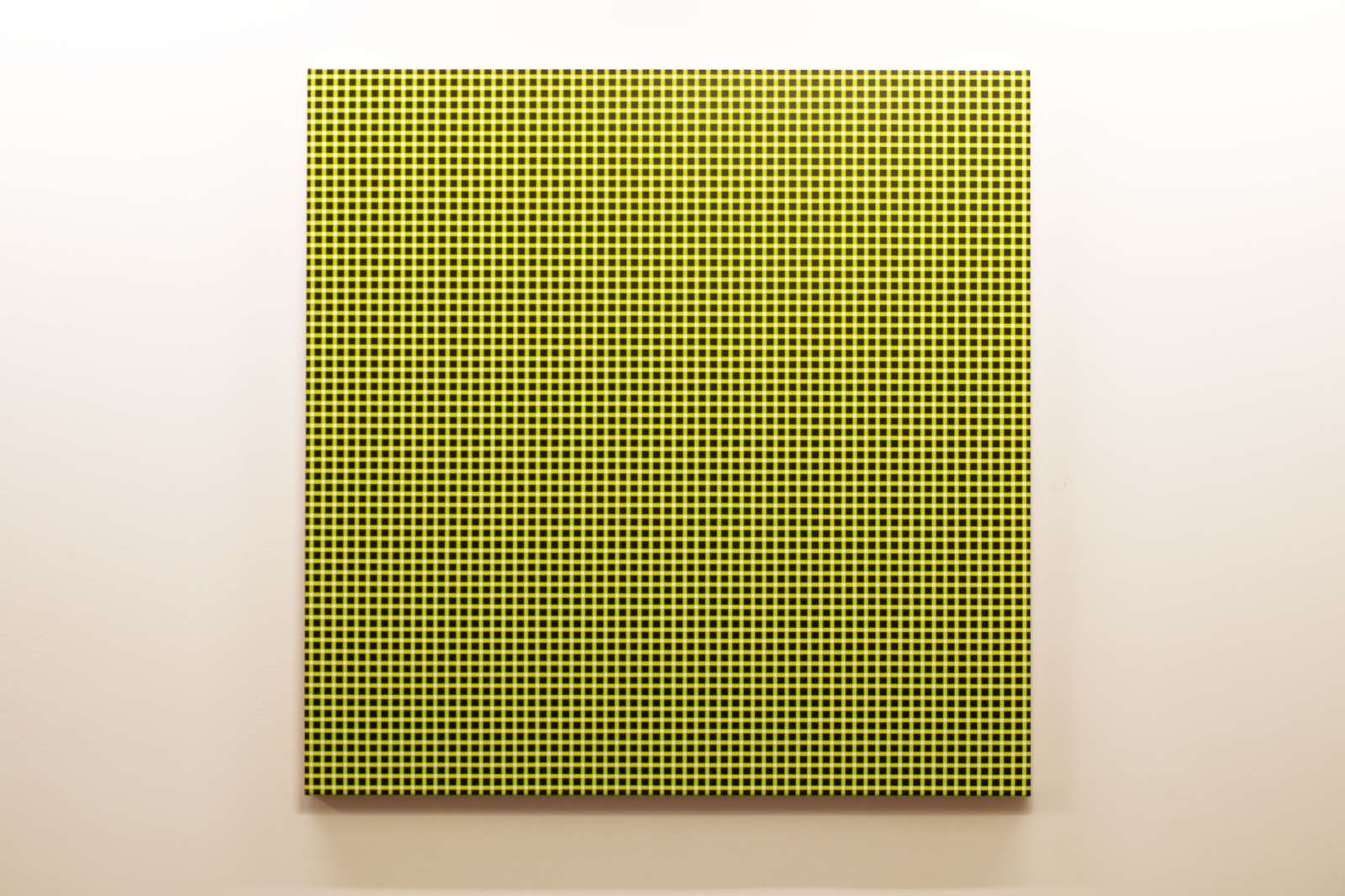 Image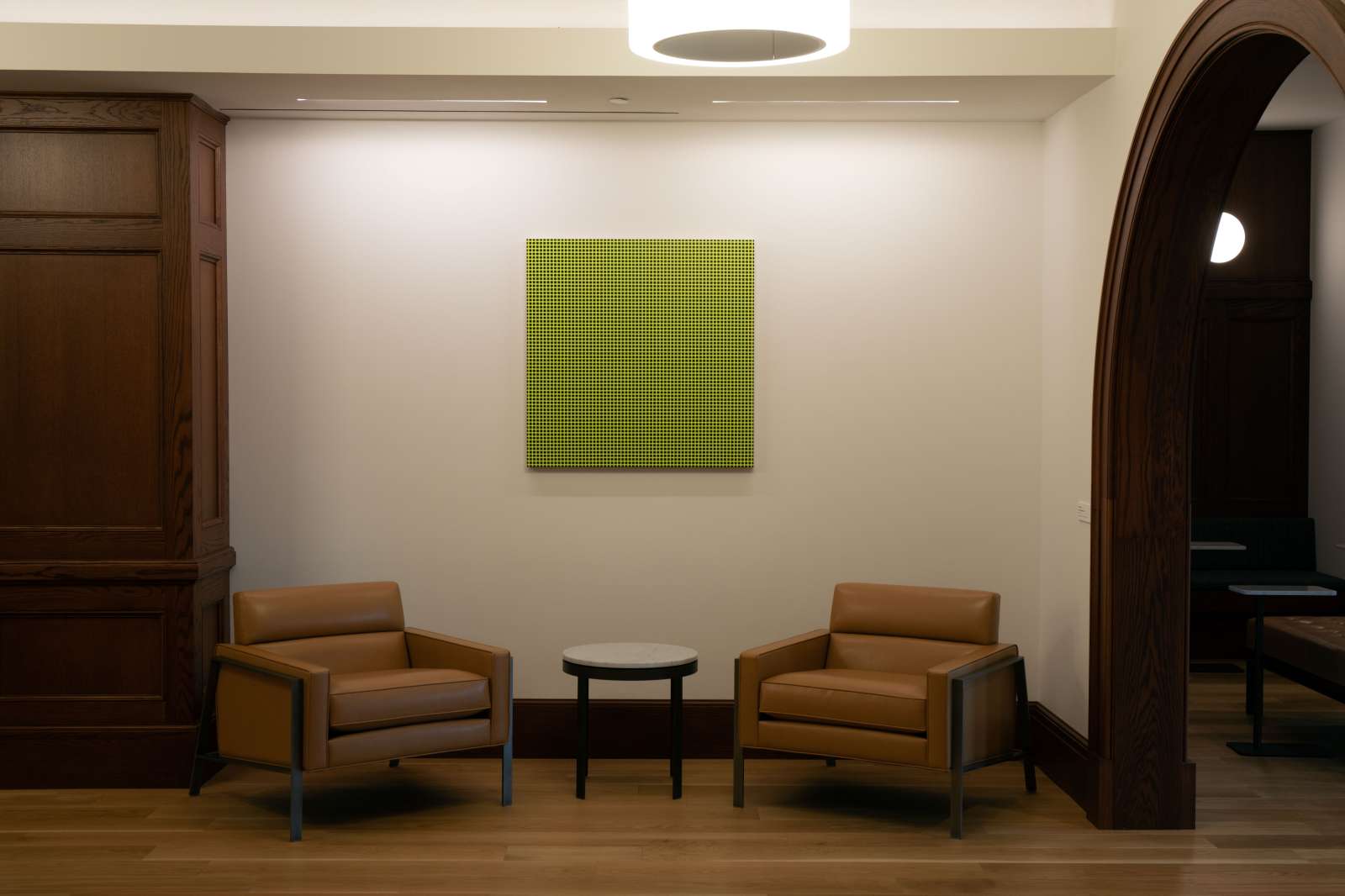 Susie Rosmarin
Chartreuse Gingham #3, 2000
Acrylic on canvas
Dean's Suite, Jones Graduate School of Business, McNair Hall, second floor
Made possible by the Jones Graduate School of Business
Susie Rosmarin investigates geometric optical illusions and the dynamism of color in her works. With a focus on visual perception, the artist realizes dazzling effects in her artworks through the repetition of geometric patterns and colors with varying levels of saturation. Her use of mathematical methods in the fabrication of her paintings enables her to create layered patterns of color that seem machine-generated but are made by hand. Her precise painted compositions are achieved through a delicate system of applying tape and paint on canvas. While her work has been considered in the context of the Op Art movement–a style of painting popularized in the 1950s and 1960s that uses geometric forms to create optical effects– her abstract compositions are often based on everyday observations and echo transitions of light, color, and atmosphere in nature.
Chartreuse Gingham #3 is made of a simple, repeating color palette of black, green, and white that forms a vibrant grid and creates the illusion of movement. The title refers to the gingham pattern that is popular in textile design, while "Chartreuse" denotes the dominant color of yellow-green that is named after the famous French liqueur. 
About the artist: Susie Rosmarin (b. 1950, Brownsville, Texas) received a BA from the University of St. Thomas, Houston (1973) and an MFA from the Pratt Institute, New York (1981). Her work has been shown in various exhibitions in Texas and on the East and West Coasts. The Contemporary Art Museum Houston organized a major retrospective of her work in 2016. The artist's works have also been displayed at the Dallas Museum of Art; San Antonio Museum of Art; the Memorial Art Gallery, University of Rochester; the University of Texas at Dallas; the Art Museum of South Texas, Corpus Christi; the Glassell School of Art, Houston; the New Museum, New York; and the Museo Contemporaneo de Buenos Aires. Rosmarin lives and works in Houston, Texas.