Image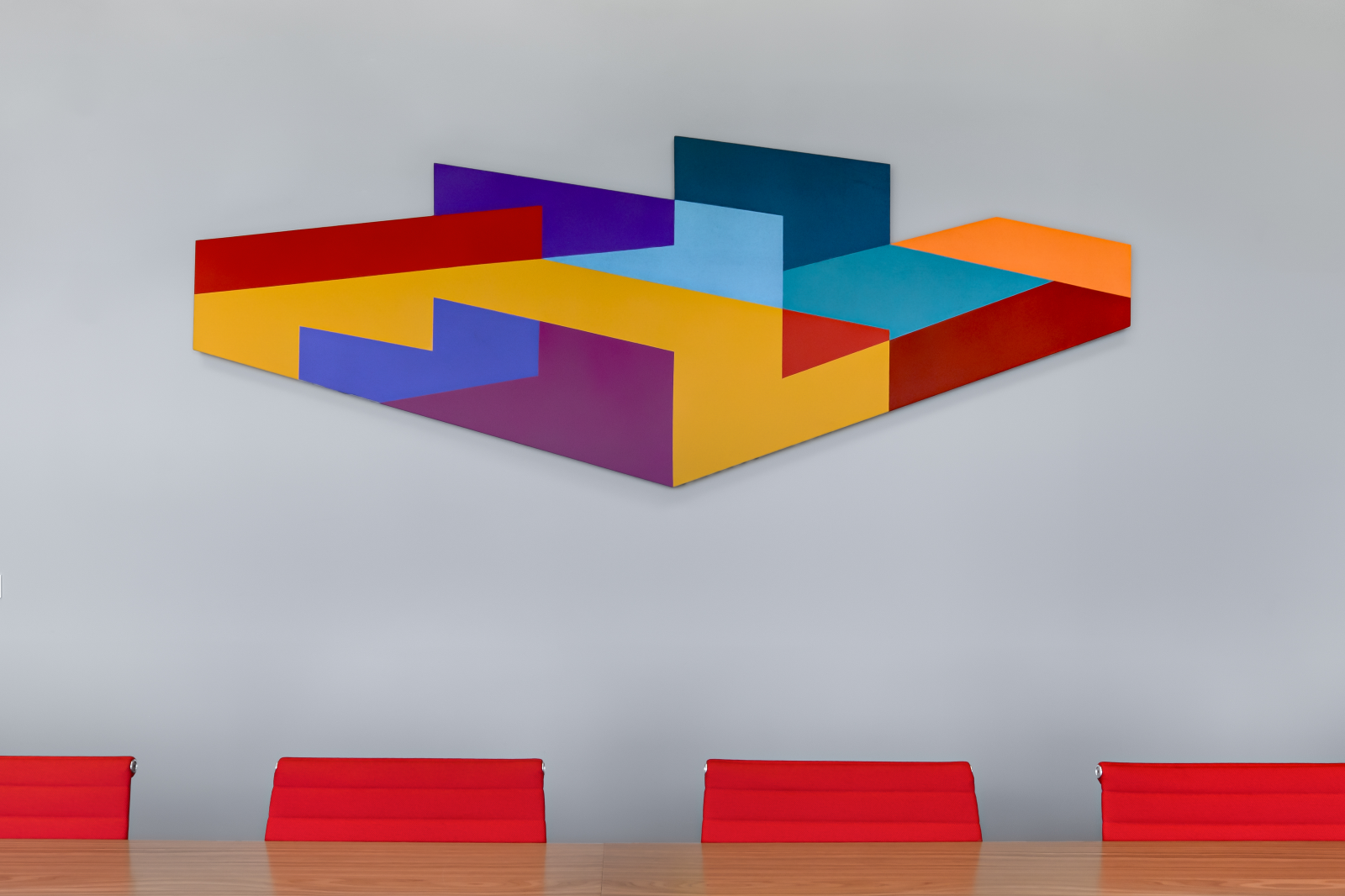 Image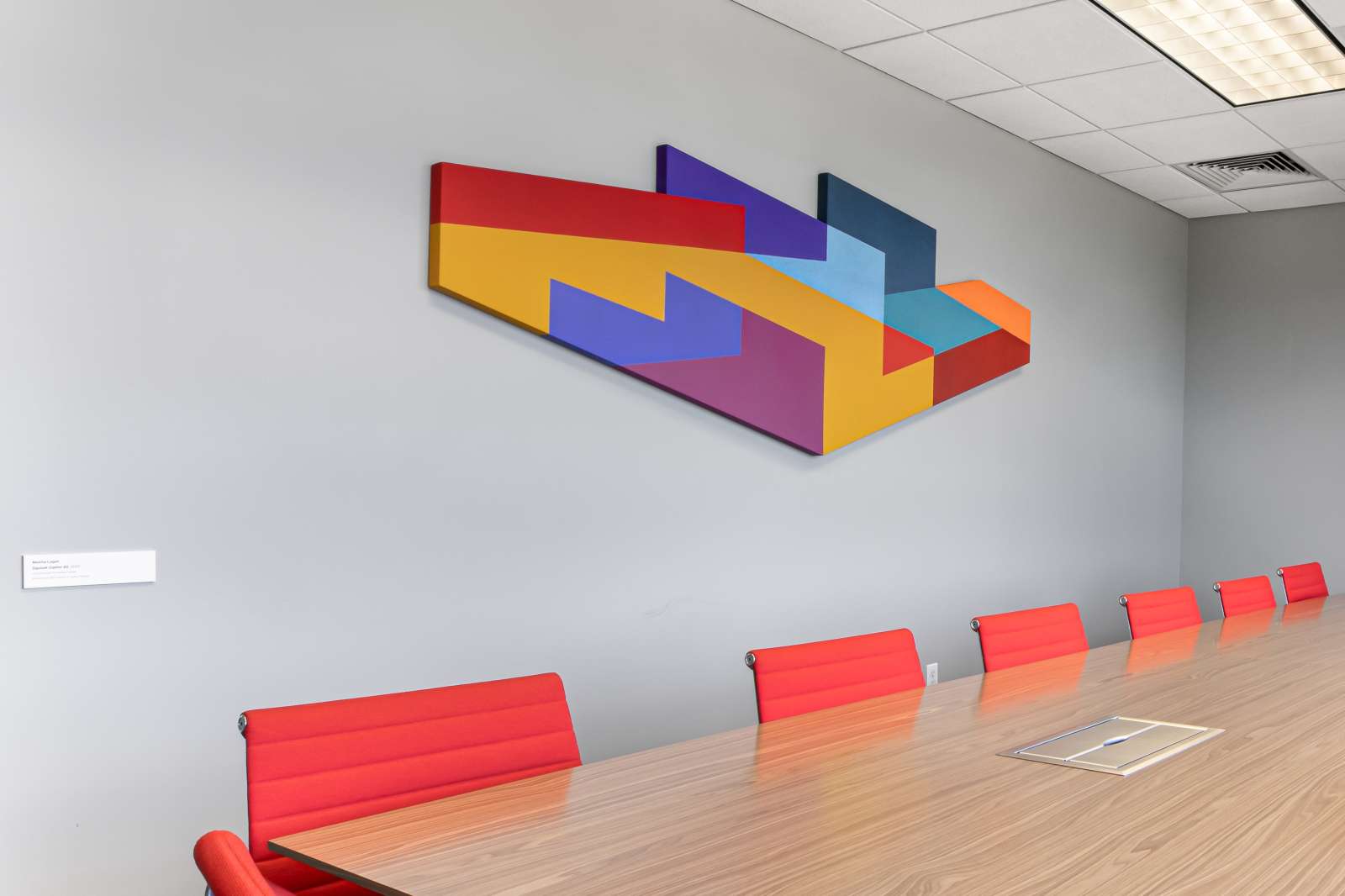 Image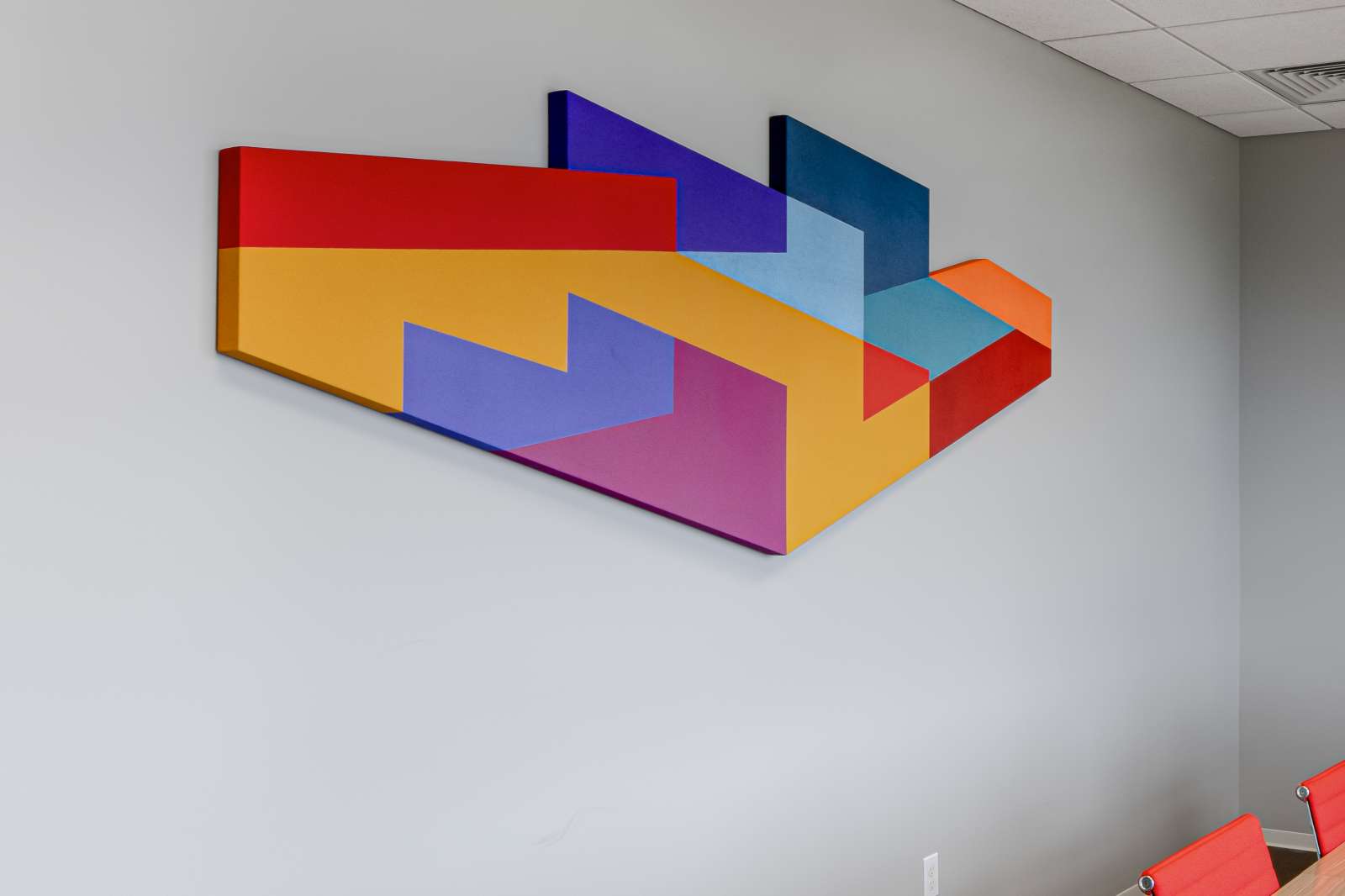 Mokha Laget
Squeak Cipher #2, 2022
Vinyl emulsion on shaped canvas
Shepherd School of Music, Alice Pratt Brown Hall, Second Floor, Conference room
Gift of the artist in honor of Lyubov Popova
Born in North Africa, the painter Mokha Laget has forged a pictorial style characterized by radiant light and glaring shapes, echoing the landscape of her native country. Through her international travels and training with artists of the Washington Color School, Laget began to reject the traditional square format, opting instead to build her compositions as architectonic spaces by using shaped canvas and geometric patterns. Through the interaction of structure and color, she creates depth and rhythm on the flat surface that imply architectural features such as doorways or gates, activated by spatially dynamic relationships.
The artist explains that "This painting continues my research into what I have called Perceptualism, an approach to reimagining space in painting. Perceptualism is a place of spatial inconsistencies and visual conundrums where what we perceive is different from what we assume. I am interested in the "gentle chaos" that ensues in the dialogue between our eyes and our brain, beyond a purely binary approach. On the one hand, the painting's formal geometry implies a kind of mathematical order yet it is also inherently about illusions and uncertainty."
In the mid-1990s, Laget moved to New Mexico, and her painting style began to incorporate the region's striking colors as seen in Squeak Cipher #2. The warm color palette speaks to the artist's exposure to both the North African desert and the natural setting of the American Southwest. The rigid geometric structure is softened by color, creating an interplay of disruption and flow, while its pyramidal stacking of forms suggests ascension and movement. The title alludes to the possibility of a coded message or cipher within the painting, while the word "squeak" introduces an element of tension and surprise.
About the artist: Mokha Laget (b. Algeria, 1959) grew up in North Africa and after obtaining a French Baccalauréat in philosophy, she pursued undergraduate studies in literature at the University of Caen, France, and anthropology at Montgomery College, MD. In 1982, Laget obtained her BFA from the Corcoran College of Art and Design in Washington DC. After graduating from Georgetown University's School of Foreign Service in 1992, she worked as a simultaneous French interpreter and later was also active in the museum field, as well as in theatre as a set designer, scriptwriter, actor, and director. Laget has exhibited internationally for the past 30 years, and her work is included in various collections such as the Ulrich Museum, Wichita, KS; The Museum of Geometric and Madi Art, Dallas, TX; the Sheldon Museum, Lincoln, NE; The Harnett Museum at the University of Richmond, Richmond, VA; and she had her work shown as part of the Art in Embassies program, and at other institutions. She lives and works in New Mexico.