Image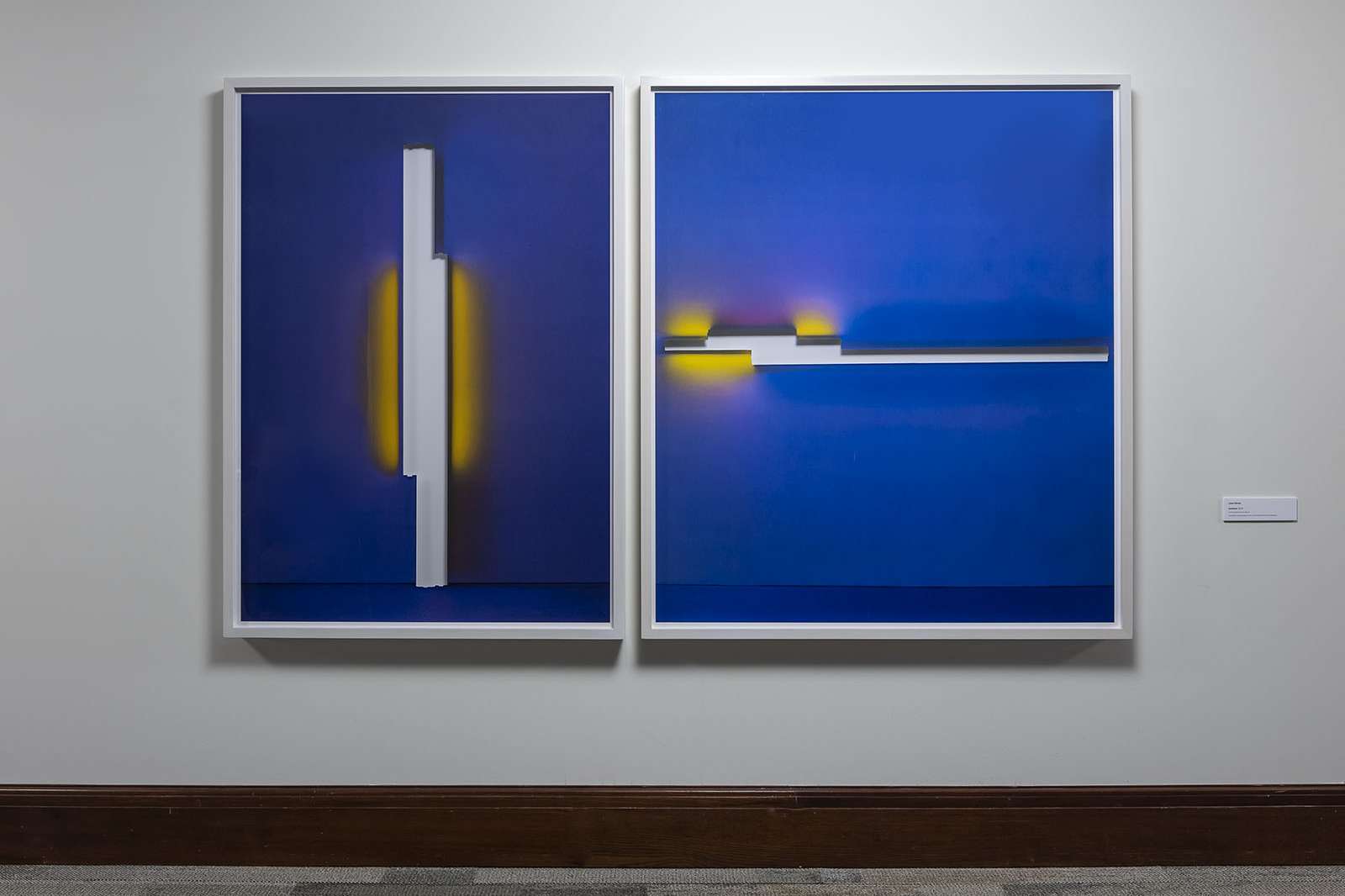 Image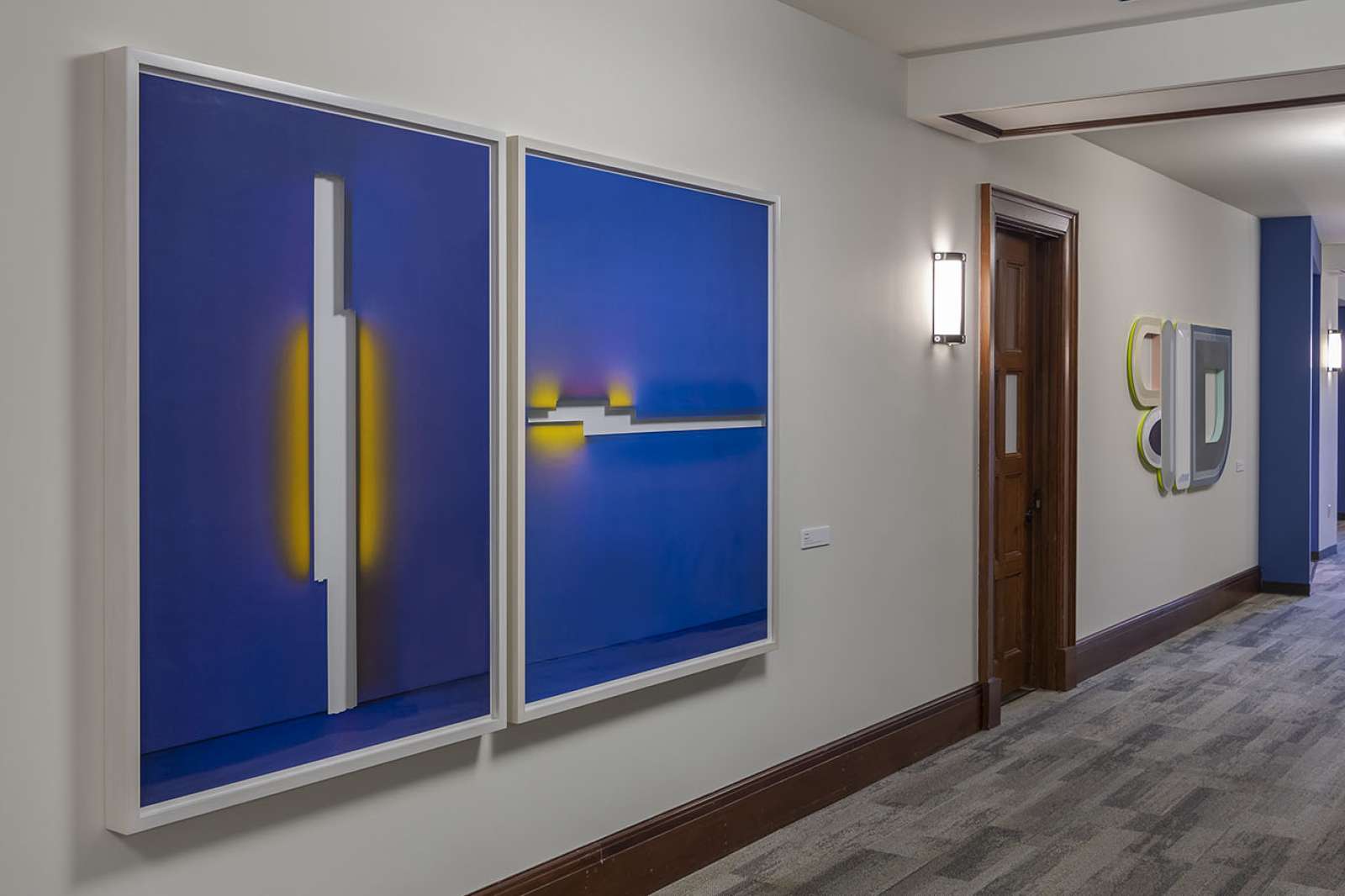 Jose Dávila
Untitled, 2014
Archival pigment print, diptych
Corridor adjacent to Audrey's at the Jones Graduate School of Business, McNair Hall
Made possible by the Jones Graduate School of Business
Jose Dávila works in a broad range of different media, from collage and photography to sculpture and installation. Exploring both material and form in his multifaceted practice, Dávila often appropriates and re-contextualizes modern art and architecture as a way to highlight and critique the achievements of some of the most well-known creators of the 20th century. Trained as an architect, spatial engagement is a crucial factor in Dávila's practice. In his two- and three-dimensional works, he often integrates negative space, making the absence of an element part of the finished composition.
In this diptych, part of the series Topologías de Luz (Topologies of Light), Dávila photographed works by Dan Flavin (American, 1933-1996), a minimalist artist known for his work with fluorescent lights. After taking the photographs, Dávila carefully excised the fluorescents themselves, leaving behind only the halo of light and color they created. The two prints showcase the vivid colors that emphasize the absence of the neon fixtures, creating a trompe l'oeil effect that gives the two-dimensional print a three-dimensional aspect. The removal of the central subject triggers a play with optical perception and visual memory that makes the viewer part of the work.
About the artist: Jose Dávila (b. Guadalajara, Mexico, 1974) initially studied architecture at the Instituto Tecnológico y de Estudios Superiores de Occidente before turning to the visual arts. His work has been exhibited globally, including at the Yuz Museum, Shanghai, China; MoMA PS1, Queens; and the Hamburger Kunsthalle, Germany. Dávila won the BALTIC Centre for Contemporary Art's Annual New Artist's Award in 2017, and he was a 2016 Honoree of the Hirshhorn Museum in Washington, DC. He won the EFG ArtNexus Latin American Art Award in 2015, and was the recipient of the Mexican Arts Council Grant for young artists FONCA, Mexico, in 2000. He was awarded various residencies notably at Kunst-Werke, Berlin, Germany. His work is held in numerous public collections, including the Solomon R. Guggenheim Museum, New York, the Centre Georges Pompidou, Paris, France, and the Museum Nacional Centro de Arte Reina Sofía, Madrid, Spain. Dávila lives and works in Guadalajara, Mexico.