Image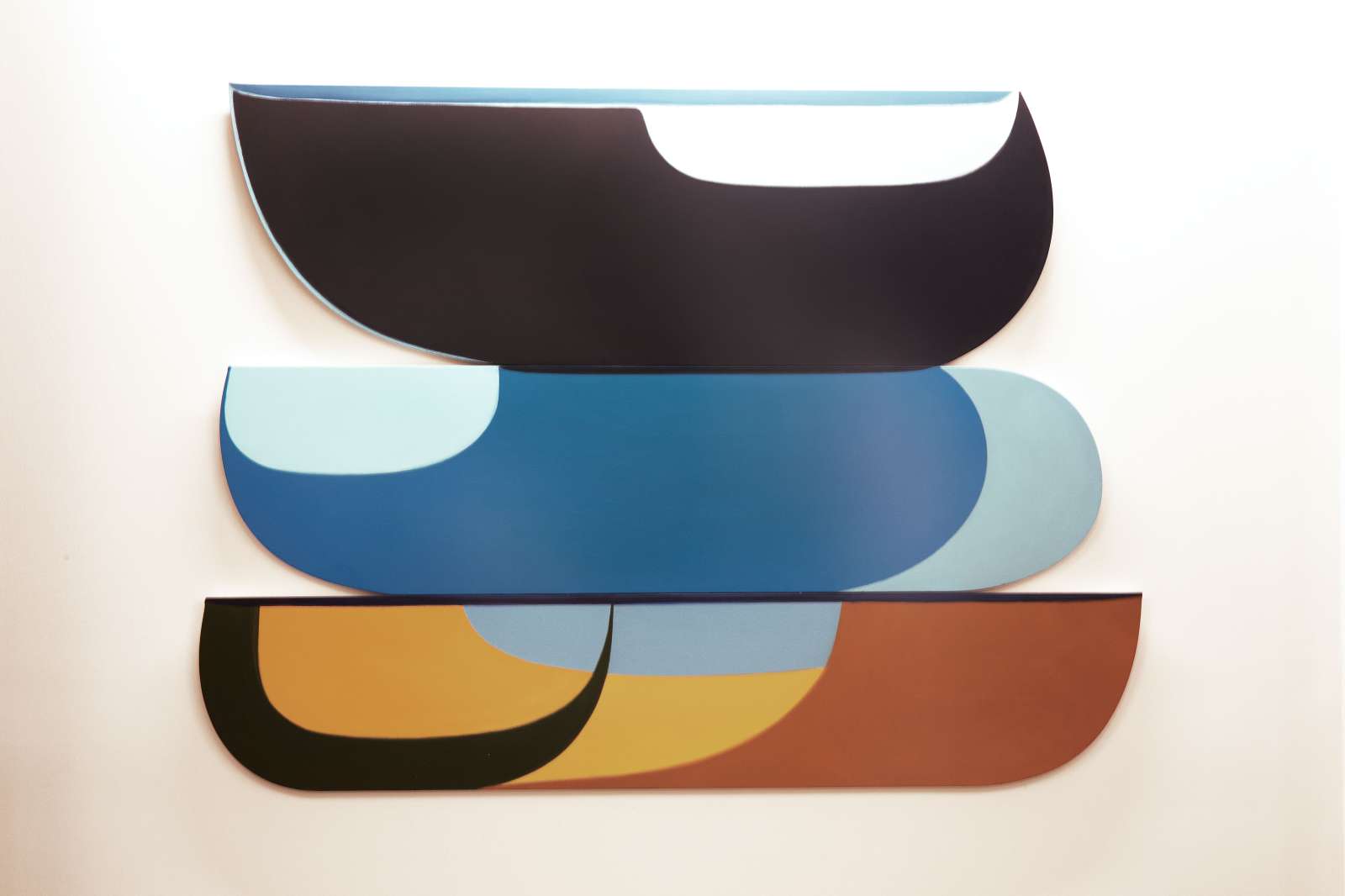 Image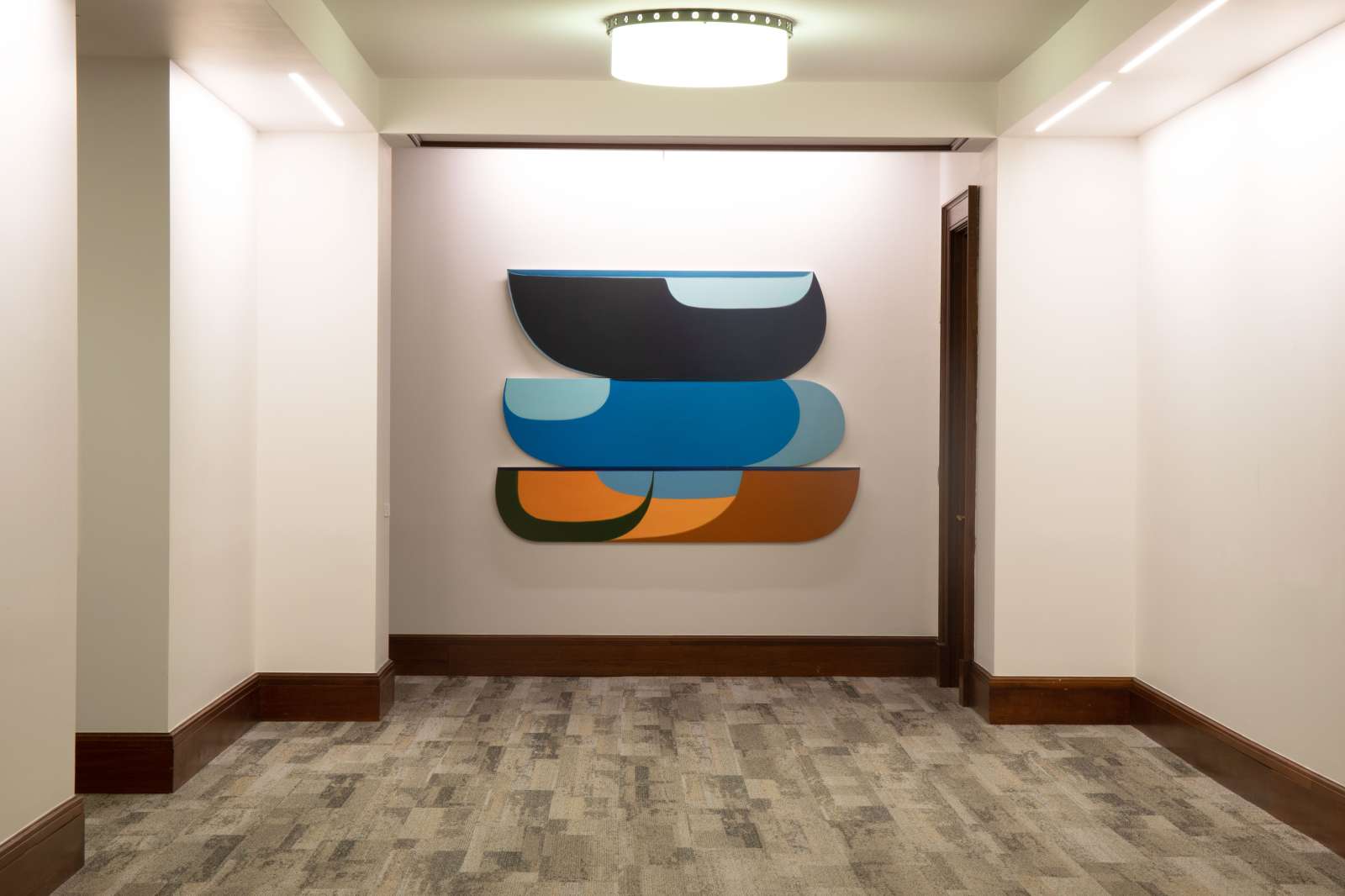 Image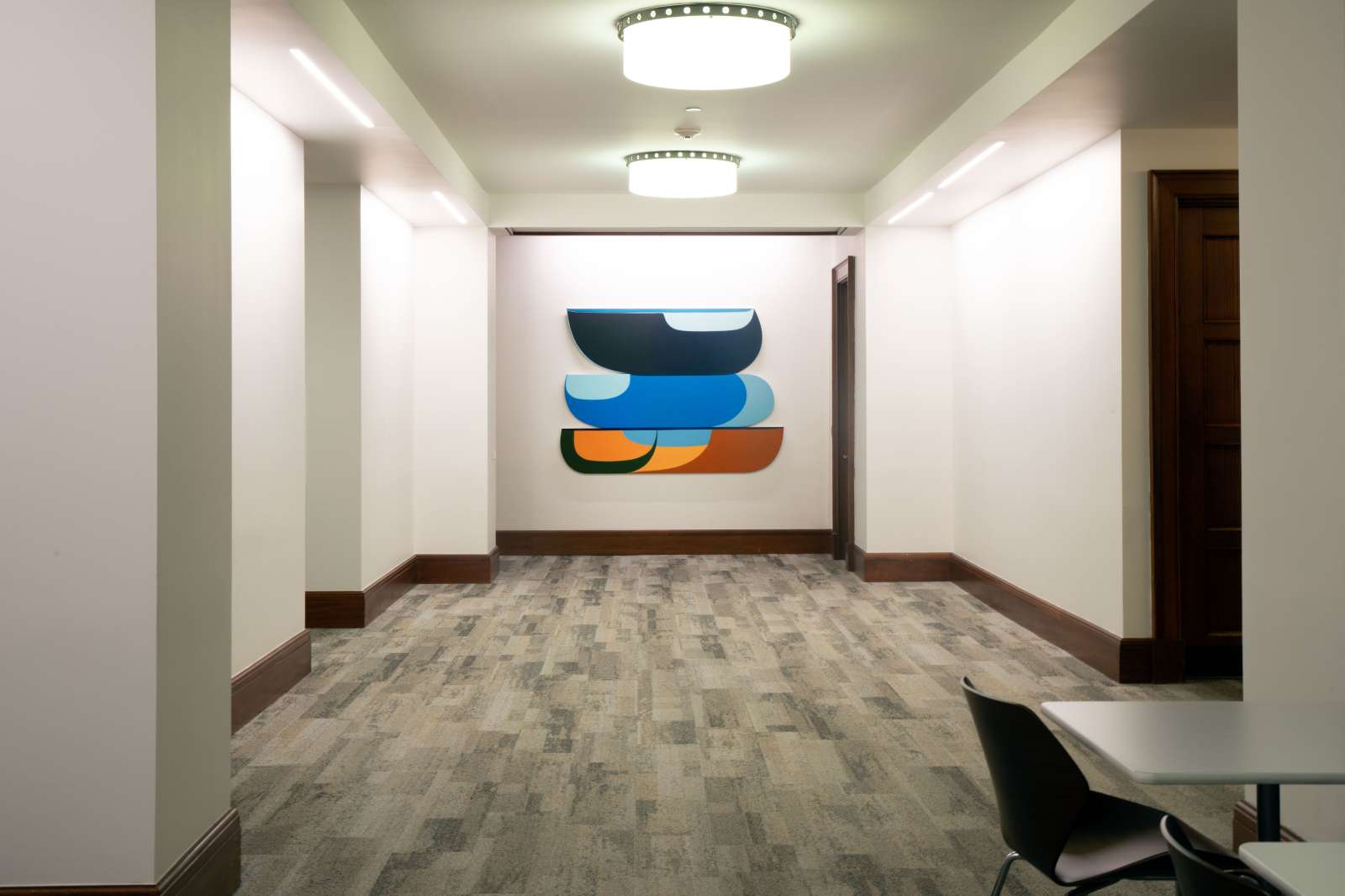 Joanna Pousette-Dart
3 Part Variation #6, 2013
Acrylic on canvas on shaped wood panels 
Jones Graduate School of Business, McNair Hall, first floor
Made possible by the Jones Graduate School of Business
The luminous and multihued paintings by Joanna Pousette-Dart are informed by various sources: Central and Northern American indigenous cultures; Asian landscape painting and calligraphy; Islamic art; and European Romanesque painting and manuscripts. Taken together, these cultural references inspire but do not dictate the artist's vision, which layers these influences through color and shape. While artists have created multipaneled vertical compositions for a long time, Pousette-Dart chooses a different approach by assembling the painted panels horizontally, conjuring the horizon line, mountain ranges, or grasslands.   
The curved forms of the support open the composition rather than frame it, creating a sense of movement. The sense of change and passage is further enhanced by the thinly built layers of color that create chromatic shifts that capture light. 
3 Part Variation #6 is made of three stacked, curved wood panels, with the painted canvas spanning the size of each panel. The long horizontal lines of the different sections evoke lush landscapes under a bright sky. The color palette conveys the shades of sites in the American Southwest, the warm hues of the red earth and the sky above, drawing notably from Pousette-Dart's frequent trips to New Mexico. Vivid brushstrokes contour the shaped panels, creating chromatic highlights that incite the viewer's eye to wander, similar to the visual experience of a vast, open landscape. 
About the Artist: Joanna Pousette-Dart (b. 1947, New York, NY) has forged a unique practice that combines color and shape in unexpected ways. The daughter of the abstract expressionist painter and founding member of the New York School Richard Pousette-Dart (1916-1992), she studied painting at Bennington College, Vermont, where she was exposed to Color Field Painting. Pousette-Dart's work has been the subject of solo exhibitions at Wiesbaden Museum, Germany (2019); Lisson Gallery, London (2021); Locks Gallery, Philadelphia (2020); Texas Gallery, Houston, Texas (2017); among others. Her work is held in public collections around the world, including the Museum of Fine Arts, Boston, MA; Brooklyn Museum of Art, Brooklyn, NY; Solomon R. Guggenheim Museum, New York, NY; Museum of Modern Art, New York, NY; Indianapolis Museum of Art, Indianapolis, IN; Parrish Art Museum, Southampton, NY; Portland Art Museum, Portland, OR. The artist has received several prestigious awards, including the American Academy Arts and Letters Award (2017); a grant from the National Endowment for the Arts (1989-90); and the John Simon Guggenheim Memorial Fellowship (1981). In 2021, she was elected to the National Academy of Design in New York. Pousette-Dart lives and works in New York.