Image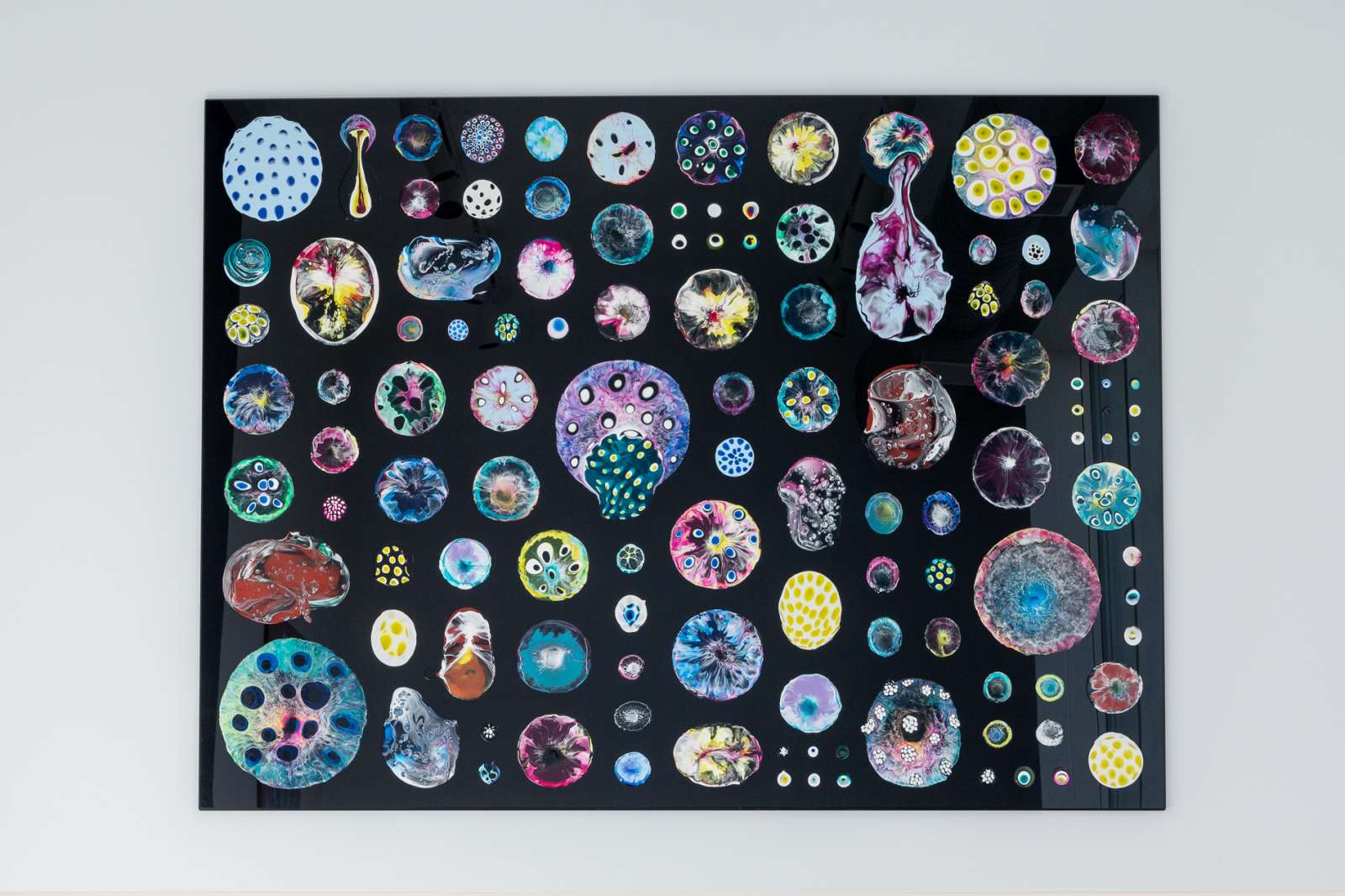 Image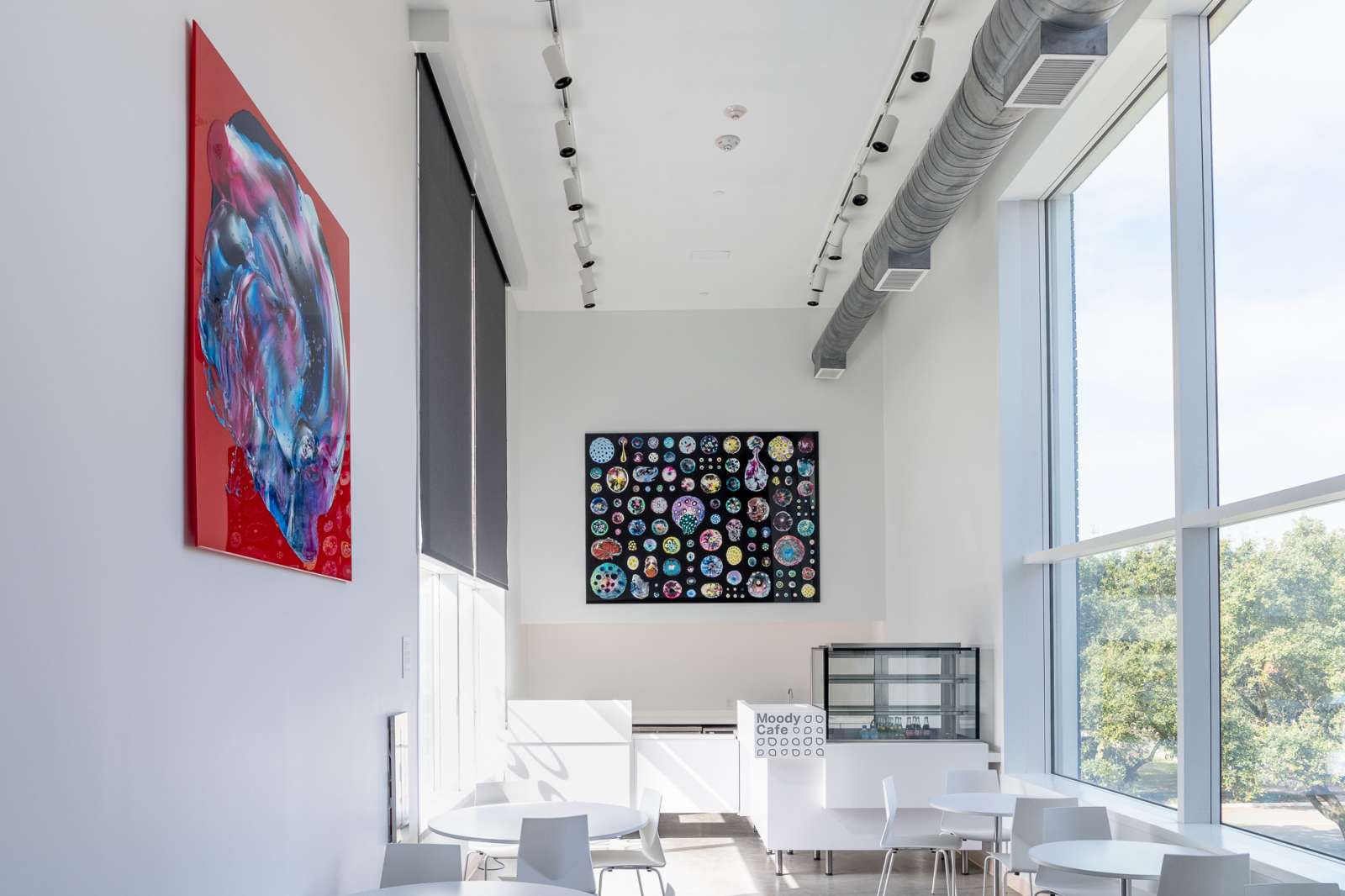 Image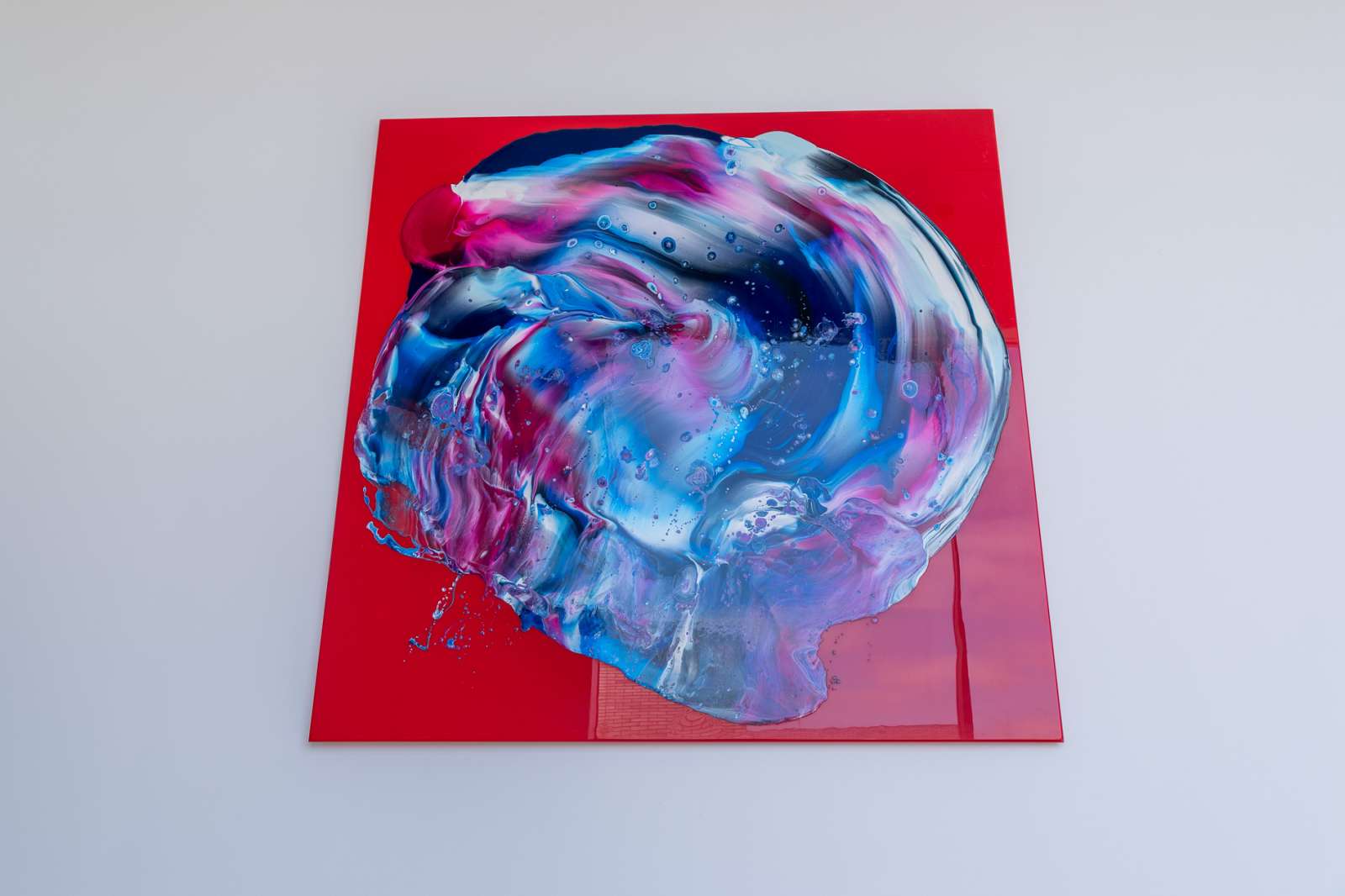 Image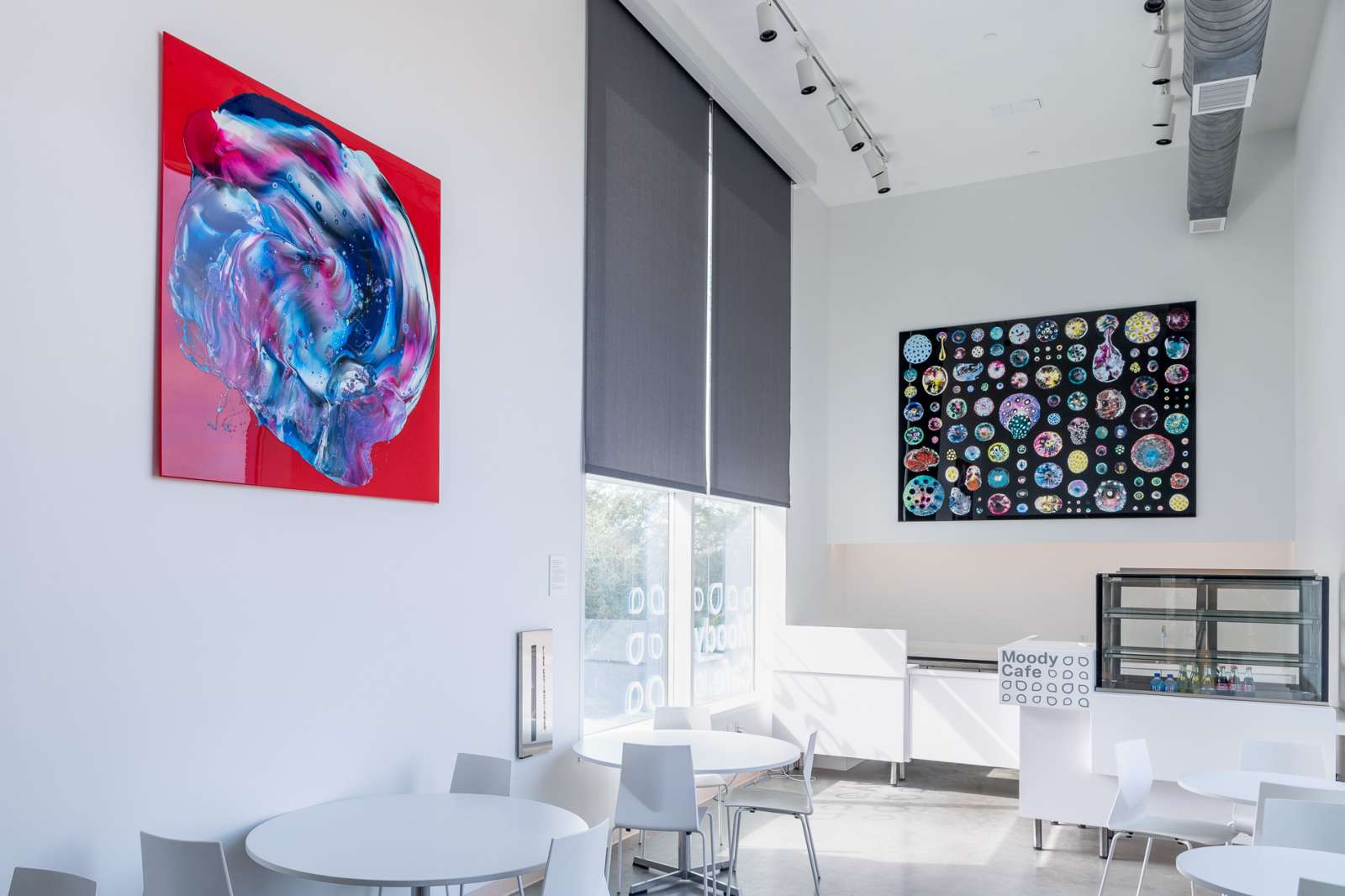 Gordon Terry
Objects of Infinite Scrutiny, Fetishization, and Wonder, 2003 
Acrylic paint on acrylic panel 
Anatomy of a Phenomenon, 2005 
Acrylic paint on acrylic panel 
Moody Café, second floor
Gift of Jereann and Holland Chaney
Gordon Terry's paintings draw from multiple sources, ranging from spiritualism, and psychedelic experiences, to science and the natural world. The swirling paint patches in Terry's paintings evoke fantastical, abstract compositions through their colorful forms that seem in flux. The shapes are created by first pouring acrylic paint onto a glass sheet positioned on an adjustable table of the artist's own design. While the paint flows, Terry adjusts the table to direct the movement of the fluid, and then removes and arranges these "skins" on an acrylic panel. 
In Objects of Infinite Scrutiny, Fetishization and Wonder, the colorful shapes conjure living organisms such as plants, animals, bacteria, or spores seen through a microscope lens. Arranged into an irregular grid, the forms suggest a collection or perhaps, specimens on a tray, ready for study, further stressing the connection with science. 
Anatomy of a Phenomenon depicts a single disc of swirling paint on a flamboyant red backdrop. The abstract form suggests multiple things, from the close-up view of a cell to a nebula seen through the telescope lens, leaving it to the viewer's own imagination to draw their own conclusion. The circular form contained in a square hints at an ancient symbol of physical and spiritual equilibrium that aptly reflects questions and relationships Terry explores in his work. Says the artist, "One of the ideas about physical form that has become very important to me is the notion of immanence, the potential for objects to be infused with a sense of the numinous, of the 'wholly other'. . . or the sacred existing and acting within the physical world." 
About the Artist:
Gordon Terry (b. 1971) is an American artist who holds a BFA (1993) from the Rhode Island School of Design and an MA (1995) from New York University. Terry's works have been shown in various solo and group exhibitions, notably in New York, Austin, and Houston. Terry currently lives and works in Brooklyn, New York.