Image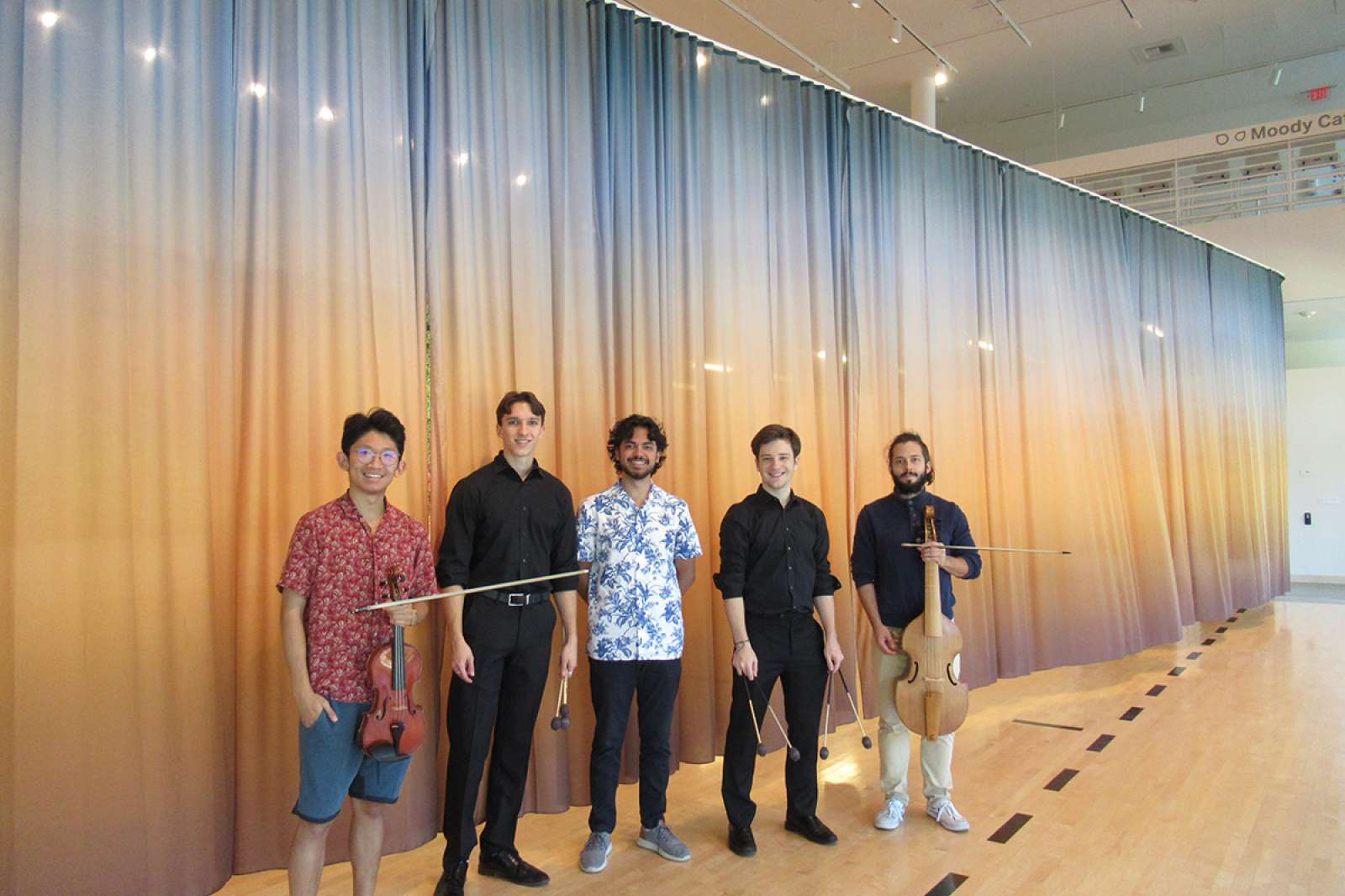 Image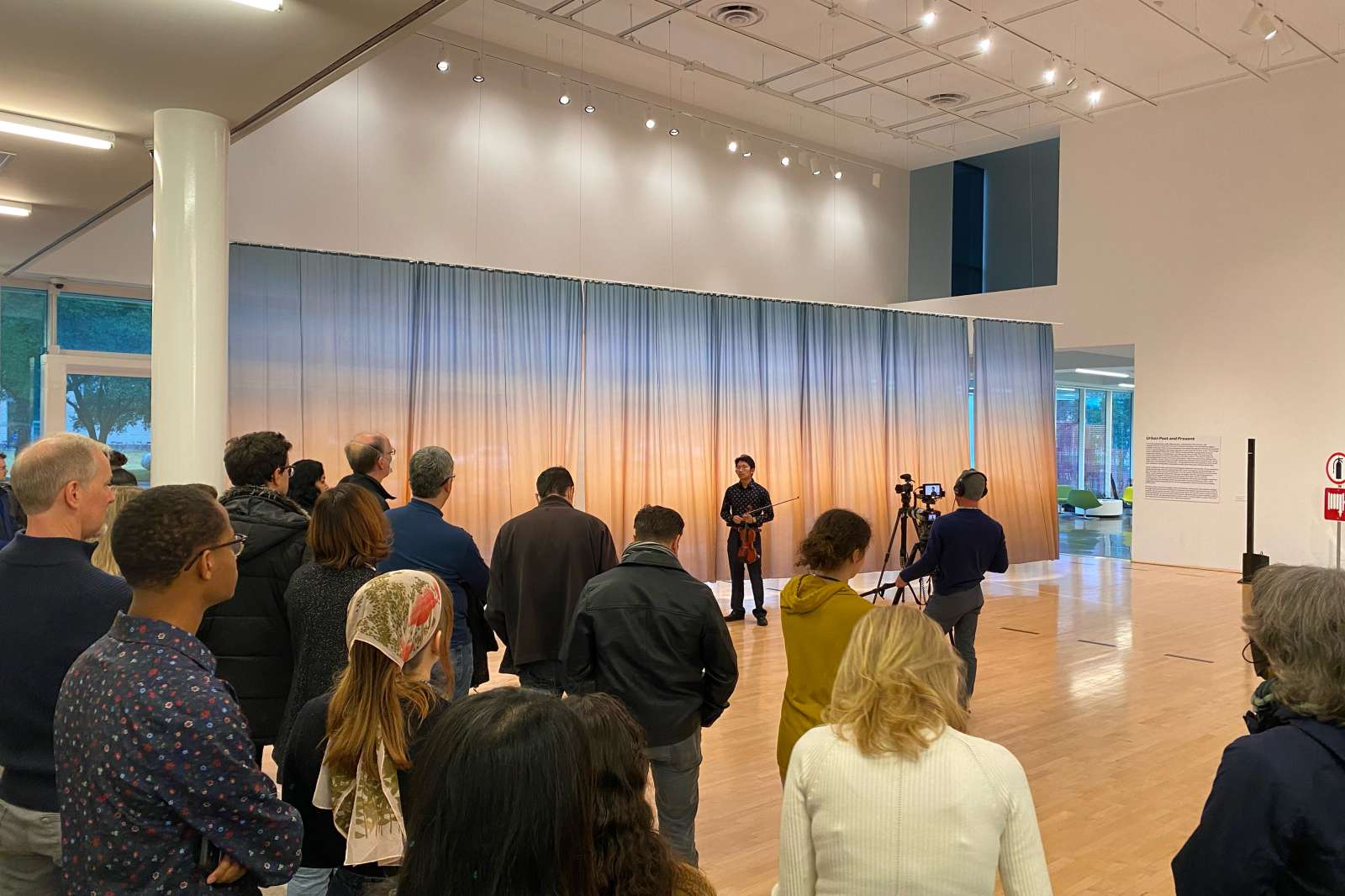 Image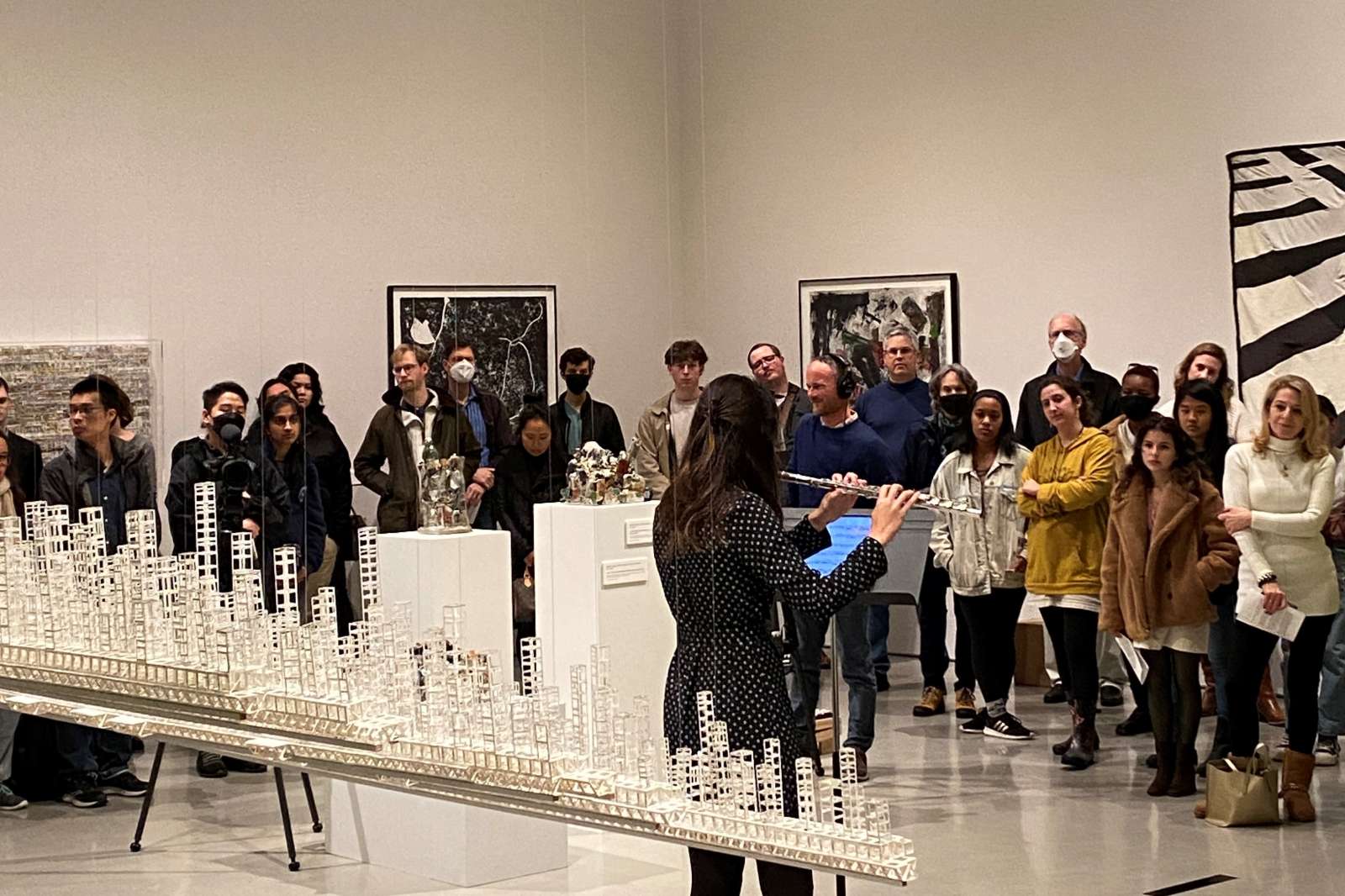 New Art / New Music Fall 2022
Original musical responses from Shepherd School student musicians
Saturday, November 19, 2022 | 3:00pm-5:00pm
Moody Center for the Arts
Experience musical responses to the Moody's fall exhibition composed and performed by Shepherd School of Music students. Original compositions will be played in the galleries, followed by a reception. The event is free and open to the public.
New Art New Music Concert Program
Titled - Paul Mortilla 
Voice, bass viol, and electronics, Paul Mortilla
Sonata For Solo Violin - Daniel Cho 
III. Reflections
Violin, Daniel Cho
Display 2 - Tian Qin 
Harmonica, Tian Qin
Cardboard box, Paul Mortilla
Aurora - Alex Moreno 
Flute, Hannah Tassler
aerial silk roads - Sam Wu
i. contrails
ii. deserts
iii. mountains
iv. night
Cello, Nathan Hsu
Vertical Sprawl - Jaylin Vinson 
Marimba, Dillon Akerman, Sam Rachleff
Watch the performance here.