Image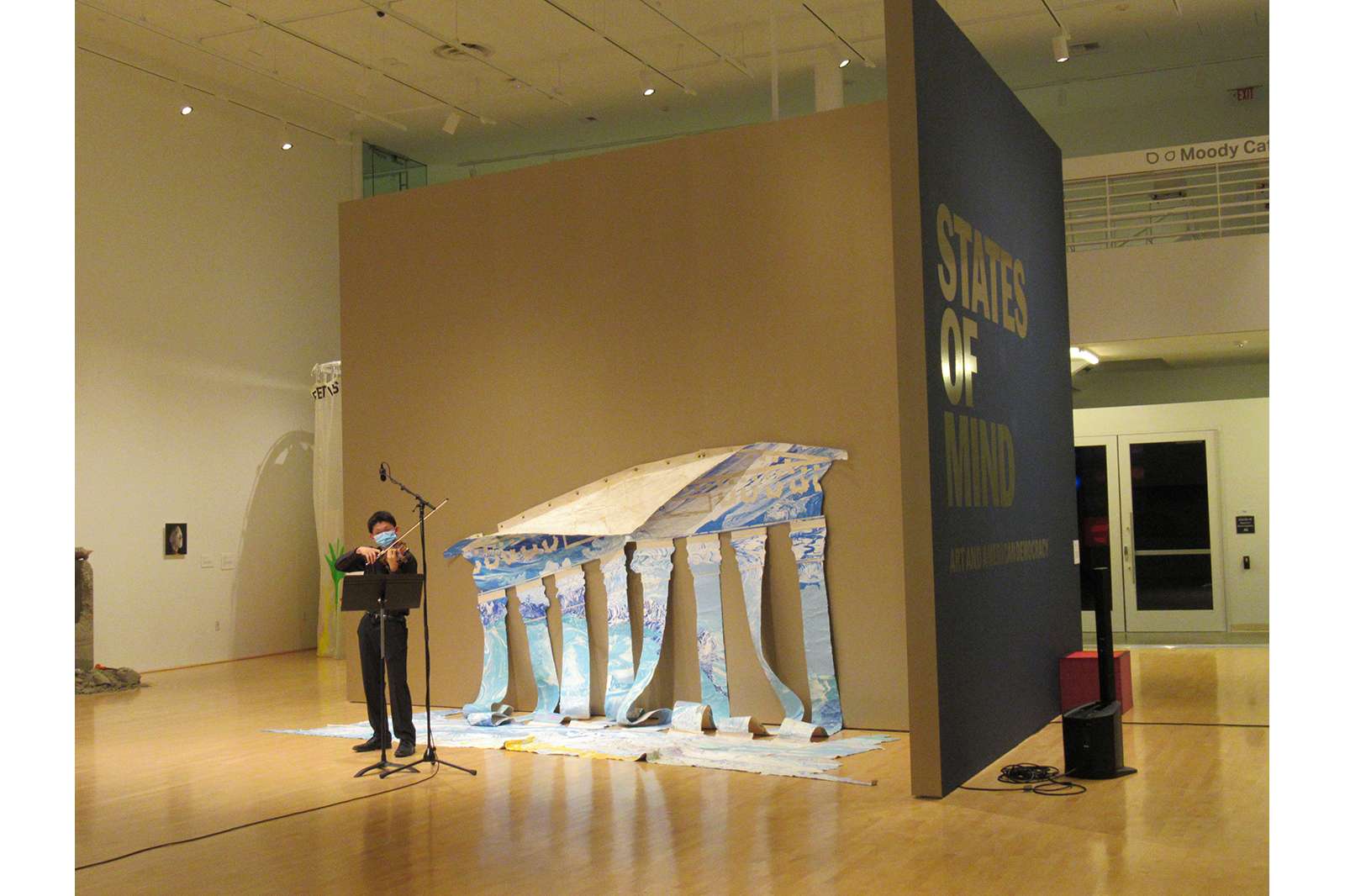 New Art / New Music Fall 2021
Original Music from Shepherd School Students
Saturday, October 30, 2021 | 3:00pm-5:00pm
Moody Center for the Arts
A recurring student-led concert, now hosted by the Moody Center for the Arts, New Art / New Music began as a collaborative project between the Shepherd School of Music and the Rice Gallery. Since its inception in the fall of 2010, New Art / New Music has offered music students an opportunity to compose and perform an original work that connects with new art on Rice's campus.
This year, led by student coordinator Lucas Lemonholm (Hanzen College, Composition major, '22), Shepherd School students organized a program of original work in response to various visual artworks and the current Moody exhibition, Kapwani Kiwanga: The Sand Recalls the Moon's Shadow, on view at the Moody until December 19, 2021. 
Student composers H-Tone Ensemble; Roscoe Bussell; Ting-Ting Yang; Sam Wu; Jaylin Vinson; Nicky Sohn will present work for the Fall 2021 concert.