Image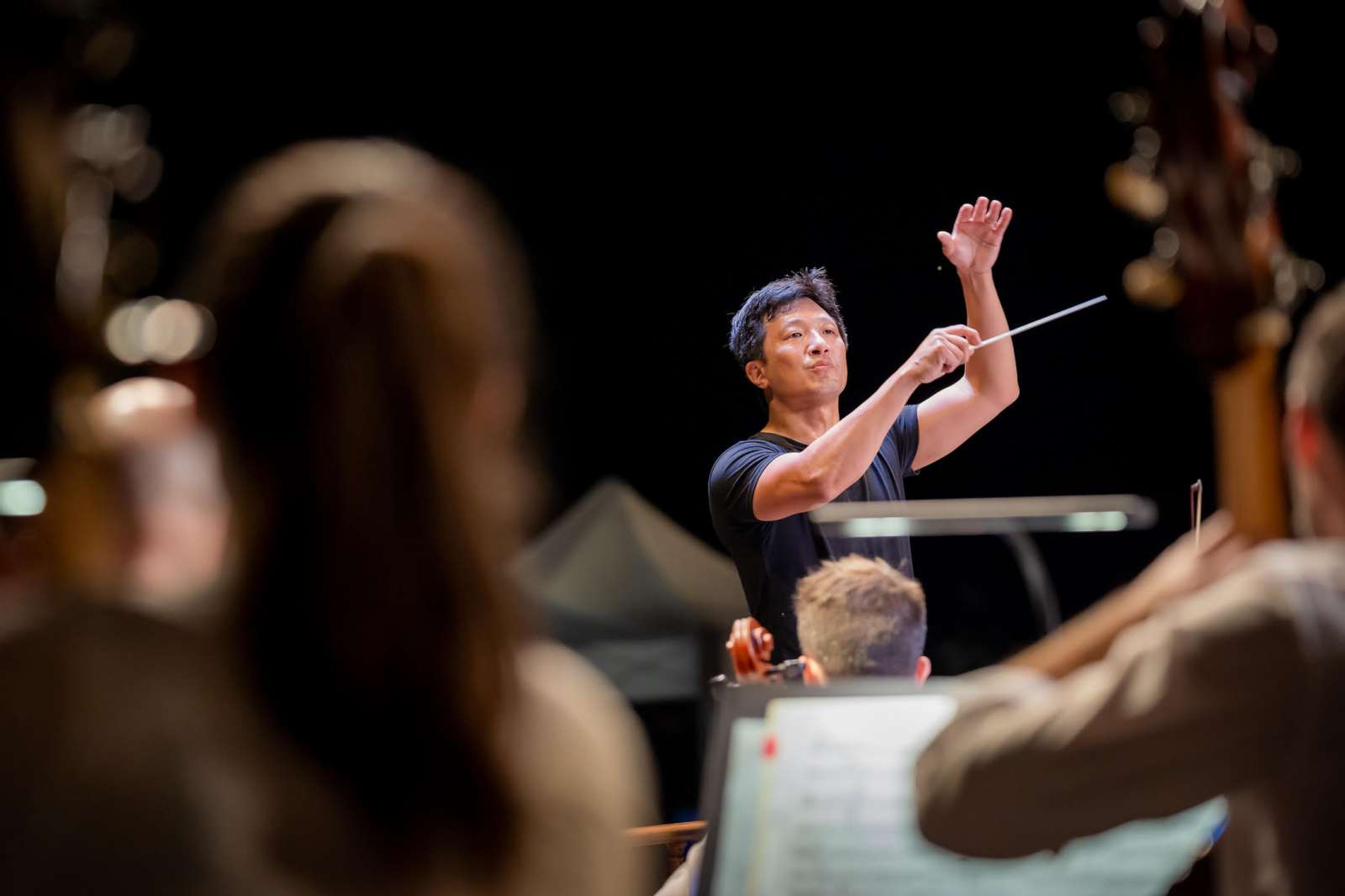 Dimensions Variable: Jerry Hou
Musical response to the Work of Anri Sala
Thursday, February 17, 2022 | 7:00pm-8:00pm
Moody Center for the Arts
Experience Jerry Hou's musical response to Anri Sala's Last Resort, performed by the students at Rice University's Shepherd School of Music.
Commissioned by the Moody as a part of our Dimensions Variable series, Hou offers an original score that considers the aural and visual components of Anri Sala's installation, on view in the exhibition Soundwaves: Experimental Strategies in Art + Music.
Recognized for his dynamic presence, insightful interpretations, versatility, and commanding technique, Taiwanese-American conductor Jerry Hou was recently appointed Associate Conductor of the Atlanta Symphony Orchestra. In addition to being on faculty at Rice University's Shepherd School of Music, Hou has conducted the Dallas Symphony, Houston Symphony, St. Louis Symphony, Grand Teton Music Festival Orchestra, Orchestra of St. Luke's, BBC Scottish Symphony Orchestra, National Arts Centre Orchestra, Teatro Colon, Rochester Philharmonic, and San Antonio Symphony, among others.