Image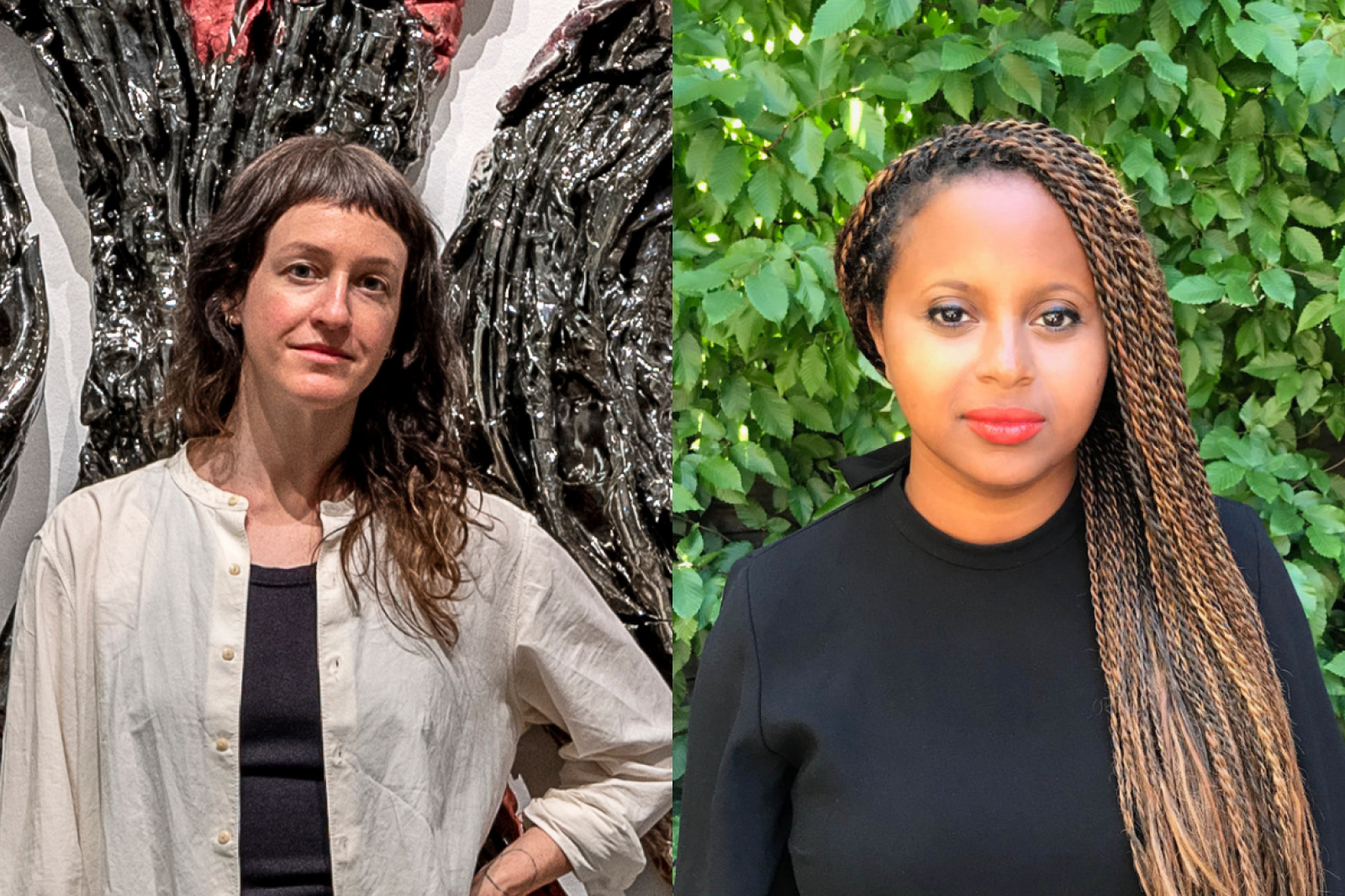 Artists-in-Dialogue: Brie Ruais and Sara Zewde
Friday, August 27, 2021 | 12:30pm
A Virtual Event
Join the Moody Center for the Arts and the Rice Design Alliance for an Artists-in-Dialogue event that brings together two creative minds who have each pushed the boundaries of their respective fields.
Organized in conjunction with the Moody's summer exhibition Brie Ruais: Movement at the Edge of the Land, the visual artist Brie Ruais will be joined by Sara Zewde, landscape architect and urban designer, for a multidisciplinary conversation around our evolving relationship with natural and urban landscapes. Ruais and Zewde will discuss their individual spatial practices and how they connect to the environmental, community, and religious concerns shaping the future of our cities.
Brie Ruais is a sculptor using the medium of clay to create large-scale, abstract ceramic sculptures that dynamically engage the architectural or natural environment. She uses a unique performance-based practice that translates a deep connection to the earth. Her work has been shown in various exhibitions, and has been recognized by prestigious awards. Most recently she was named the 1st place recipient of the Virginia A. Groot Foundation grant.
Sara Zewde is the Founding Principal of Studio Zewde and Assistant Professor of Practice at Harvard University's Graduate School of Design.  She has lead complex projects across the Americas, with a design approach that sheds light on the distinct cultural and ecological qualities of a place. Zewde has been the recipient of a number of awards, and she was recently named a 2020 United States Artists Fellow.
The conversation will be moderated by Frauke V. Josenhans, Curator at the Moody Center for the Arts.
The event is organized by the Moody Center for the Arts in partnership with the Rice Design Alliance
This is a virtual event hosted on Zoom. Click here to register for the link.