Image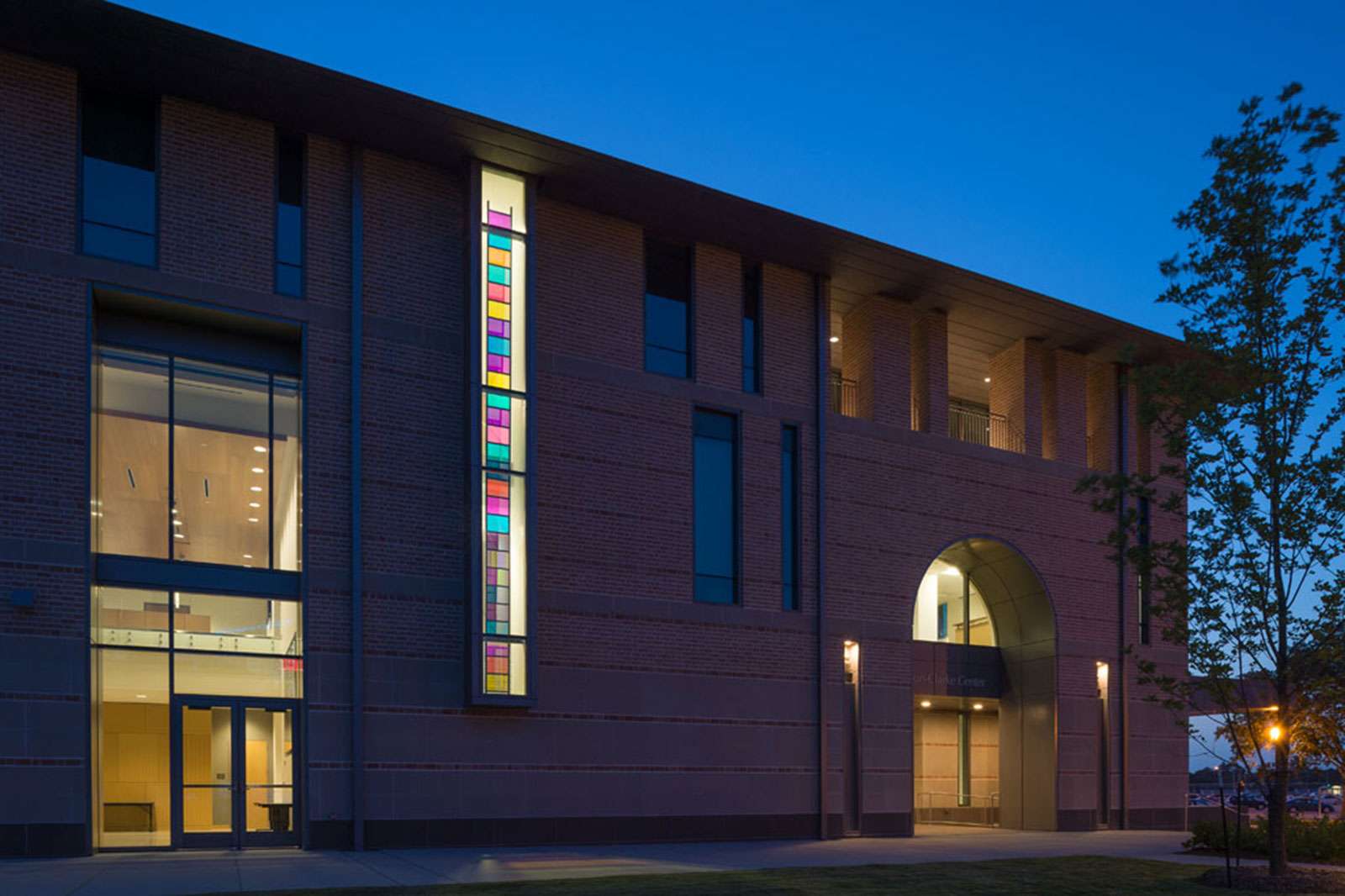 Image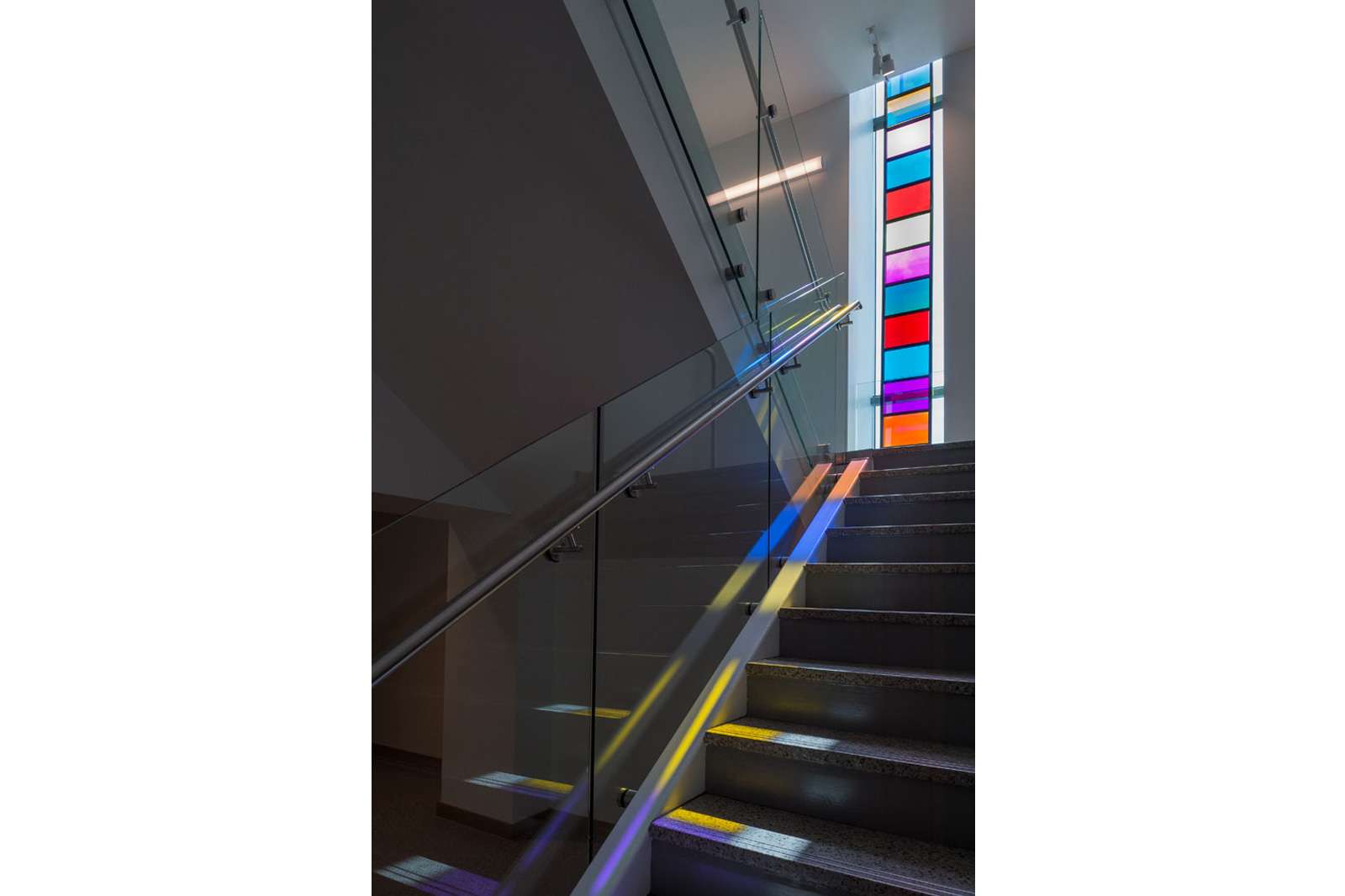 Image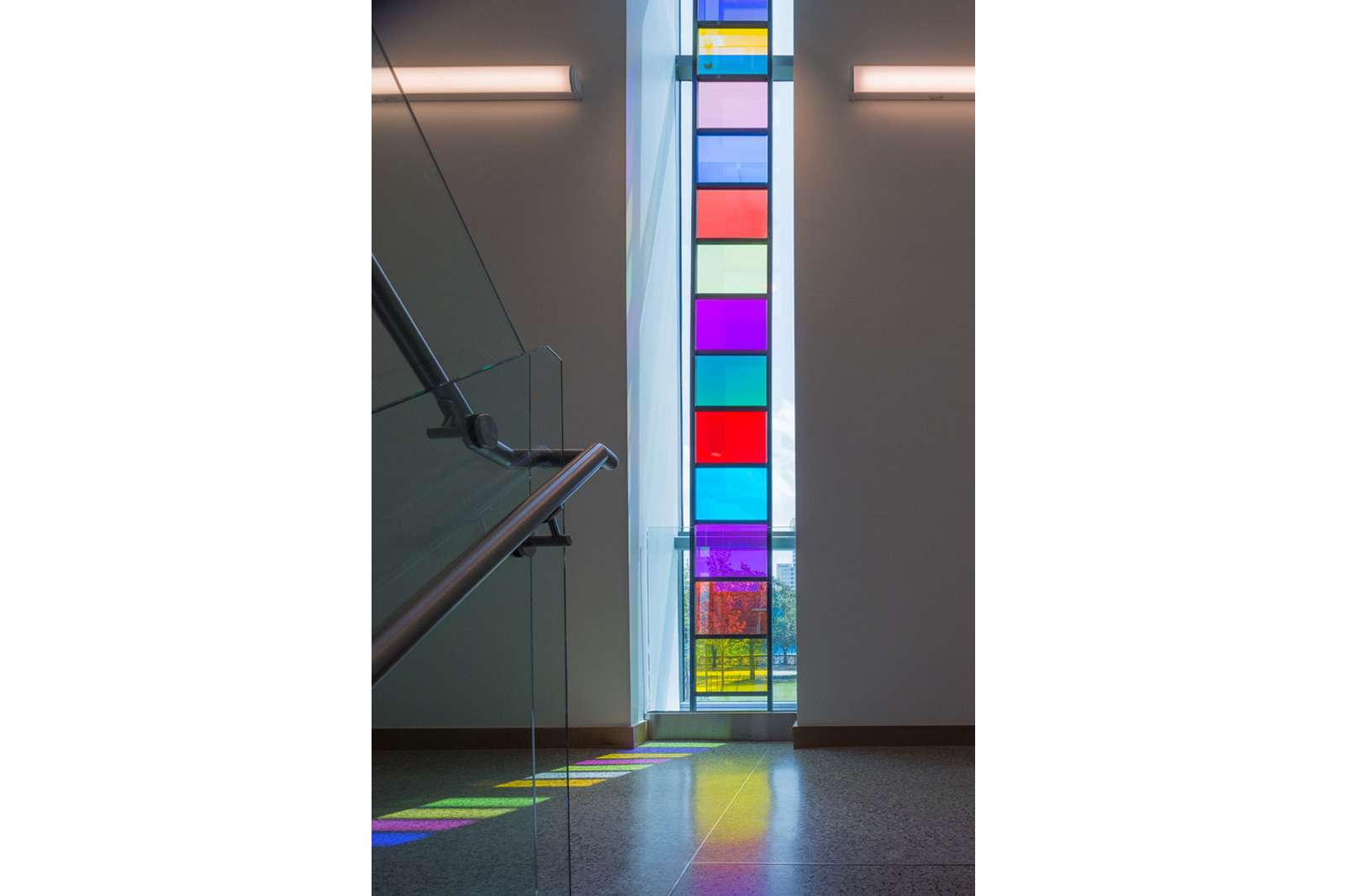 Stephen Dean
Ladder descending a staircase, 2014
Aluminum and dichroic glass
D. Kent and Linda C. Anderson and Jean T. Clarke Center Stairwell
Glasscock School of Continuing Studies
Gift of H. Russell Pitman ('58)
The Anderson-Clarke Center at Rice is home to the Glasscock School of Continuing Studies, which serves more than 20,000 adult students at various points in their personal, professional, and academic lives. It is in this context of continuing education in which Franco-American artist Stephen Dean's work, Ladder descending a staircase, is best understood. The 30-foot sculpture made of dichroic glass panels—built in the form of a ladder and designed to fill the Anderson-Clarke Center stairwell window—is cast by light at all times. Natural light filters through the glass during the day, projecting an array of colors onto the floors and walls. After dark, the work is lit so as to be visible both from within the building and from outdoors. The ladder, a symbol of upward movement and possibility, reflects the mission of the Glasscock School to serve as a conduit for personal and professional development and growth.
Color is the most crucial element of Dean's work. In his sculpture, installations, works on paper, and video, the artist often uses color as a mechanism to alter spatial and formal relationships—and build new understandings in the process. Dean's work investigates color as a substantive element in understanding objects and experiences.
Commonplace rituals, data sets, and everyday systems that are the subjects of his work are reconstituted as geometric forms and new sensory associations. These engagements with color and perception recontextualize commonplace forms and encourage new and challenging ways of seeing objects or settings we were certain we already knew.

About the artist: Stephen Dean (b. 1968, Paris, France) has exhibited his work at the Los Angeles County Museum of Art (LACMA), the National Gallery of Art, Washington, D.C. (2012), the Musee du Quai Branly, Paris (2011), the Tinguely Museum, Basel (2010), San Francisco Museum of Modern Art (2007), and the Miami Art Museum (2006), among other institutions. The artist's work has been included in several significant biennials, including exhibitions in Moscow (2009), Venice (2005), Istanbul (2003), and the 2002 Whitney Biennial. Dean's work is in many public and private collections, including the Guggenheim Museum, the Whitney Museum of American Art, the National Gallery of Art, Washington, D.C., and the Yale University Art Gallery, among others. Dean lives and works in New York and Paris.