Image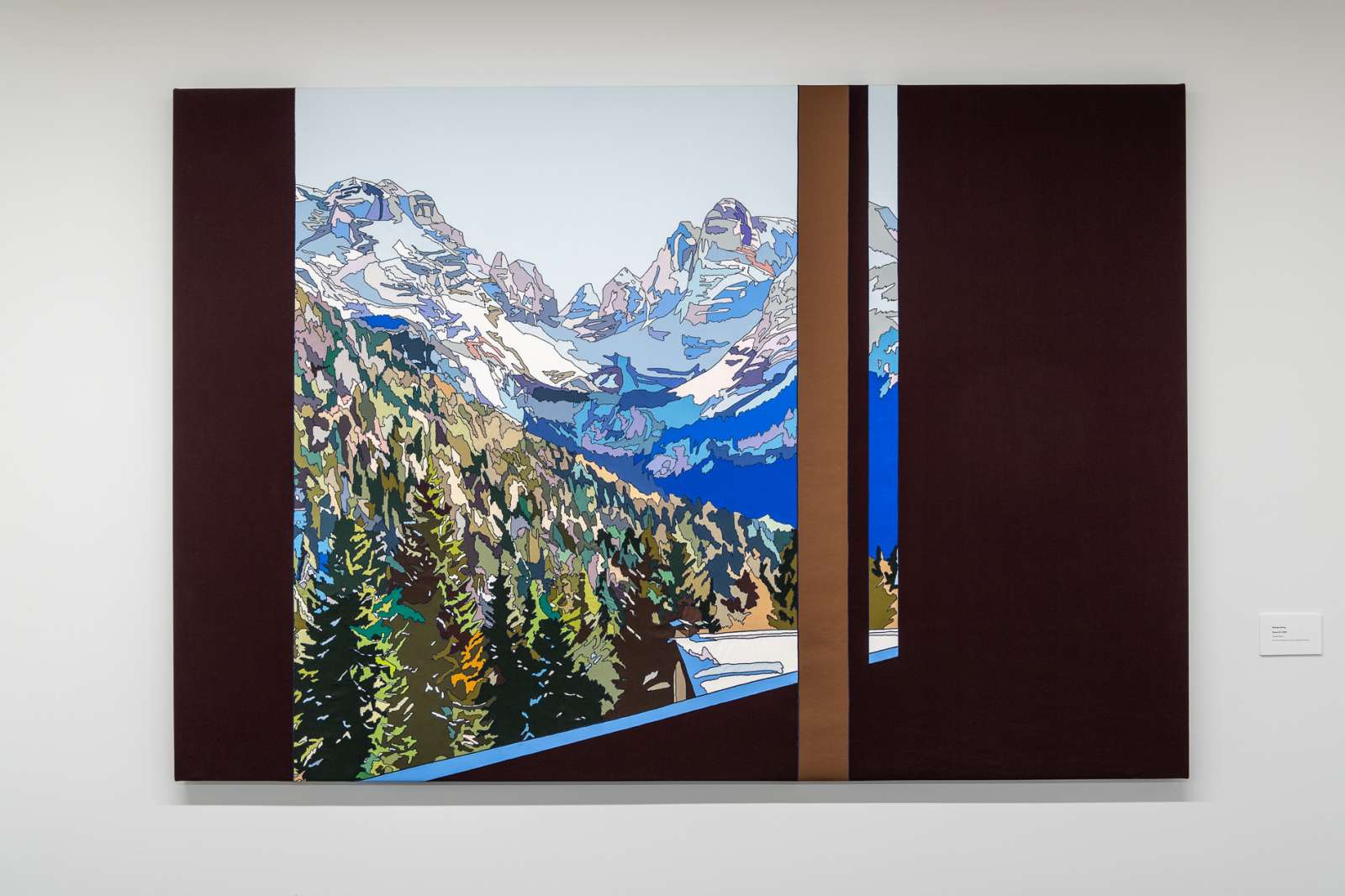 Image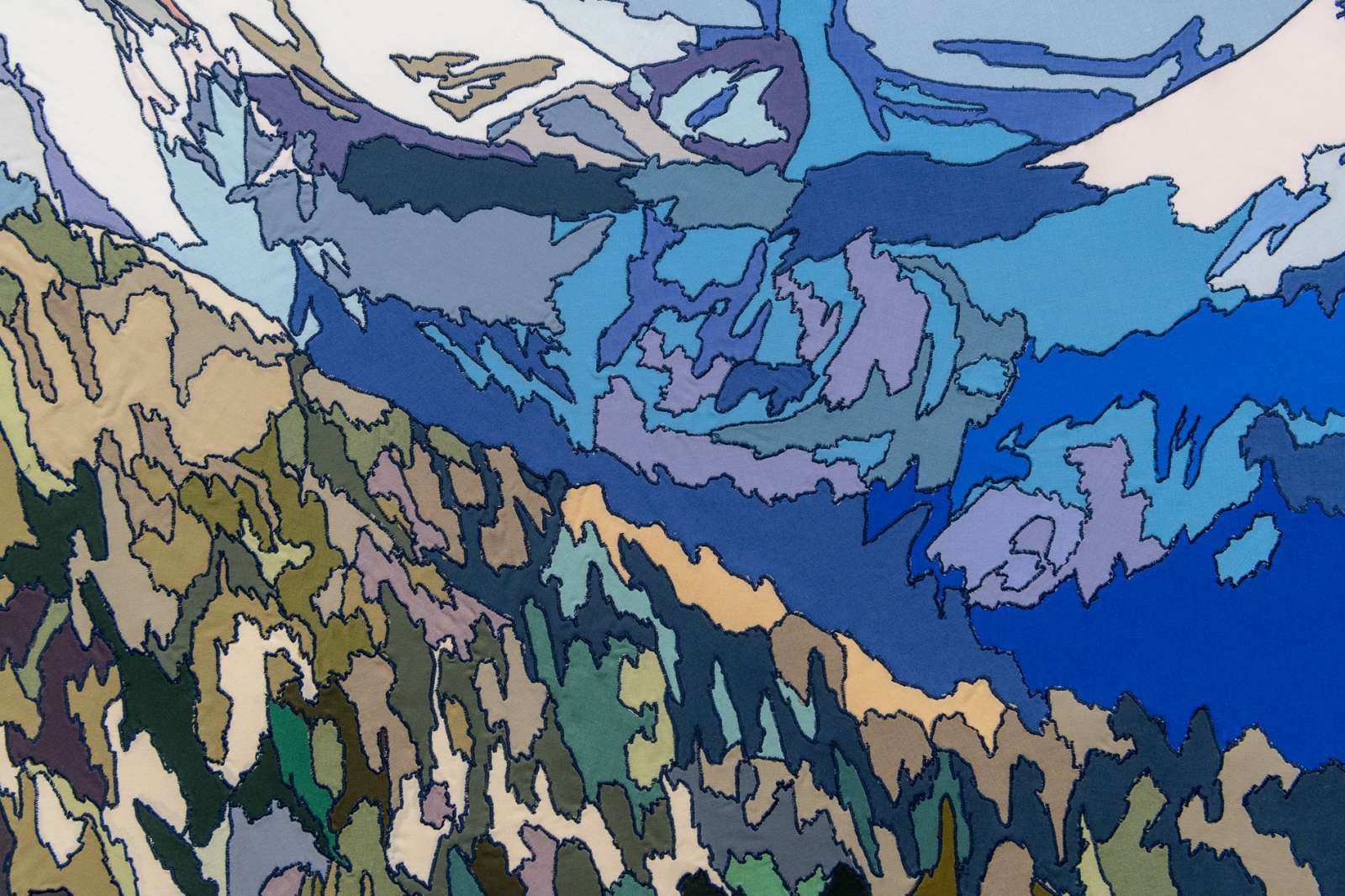 Rowena Dring
Room 03, 2005
Stitched fabric over canvas 
Second floor, Executive Director's Office, Moody Center for the Arts
Gift of Jereann and Holland Chaney 
Rowena Dring works across different media, combining photography, painting, collage, and textile craftsmanship to create colorful artworks that are situated midway between decoration, figuration, and abstraction. Her monumental works often depict landscape sceneries that draw from various sources, ranging from traditional woodcuts and prints to Roy Lichtenstein's Pop Art landscapes, and Andy Warhol's paint-by-number series. Through the chosen medium of fabric, and working with a sewing machine, she questions gender stereotypes and blurs the boundaries between art and craft. 
Fascinated by nature, the artist takes pictures during her travels, then digitally alters and simplifies the pictures, reducing them to contours and volumes, and finally sews pieces of cut-out fabric together. Through her fabric landscapes stretched over canvas, Dring depicts a vision of nature that seems in a precarious stage, between an industrial invasion and a romantic idyll.  
In Room 03, Dring investigates the coexistence of manmade structures and natural settings. The fabric piece depicts the mountain rage of the Dolomites as seen through a window of Hotel Lorenzetti, Italy. Through the variety of juxtaposed hues of color, she creates depth as the eyes follow the outline of the forest and mountain chain. Despite the Pop Art-influenced, paint-by-numbers approach, she achieves a truly remarkable degree of realism, that renders the light and atmosphere of the site.
 
About the Artist:
Rowena Dring (b. 1970, Wellingborough, Great Britain) holds a BA (1990-93) from Chelsea College of Art and Design, London, and obtained an MA (1996-98) from Goldsmiths College, University of London. The artist has had various solo exhibitions in Germany, Great Britain, Switzerland, and the United States, and her work was included in numerous international group exhibitions. Dring is a founding member of Hiraeth Magazine, a platform discussing issues of migration and identity through visual and oral storytelling. The artist lives and works in Amsterdam, the Netherlands.