Image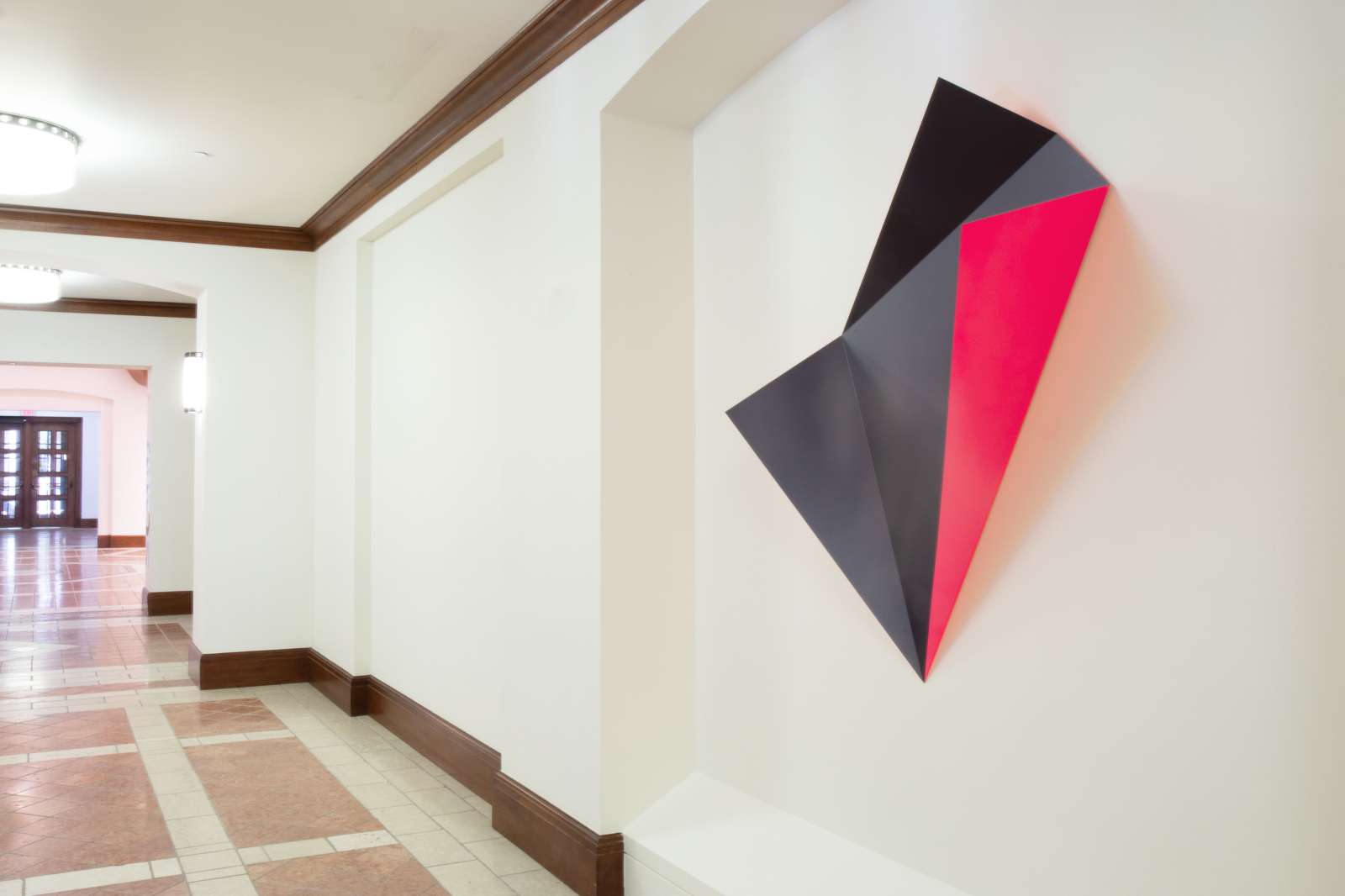 Image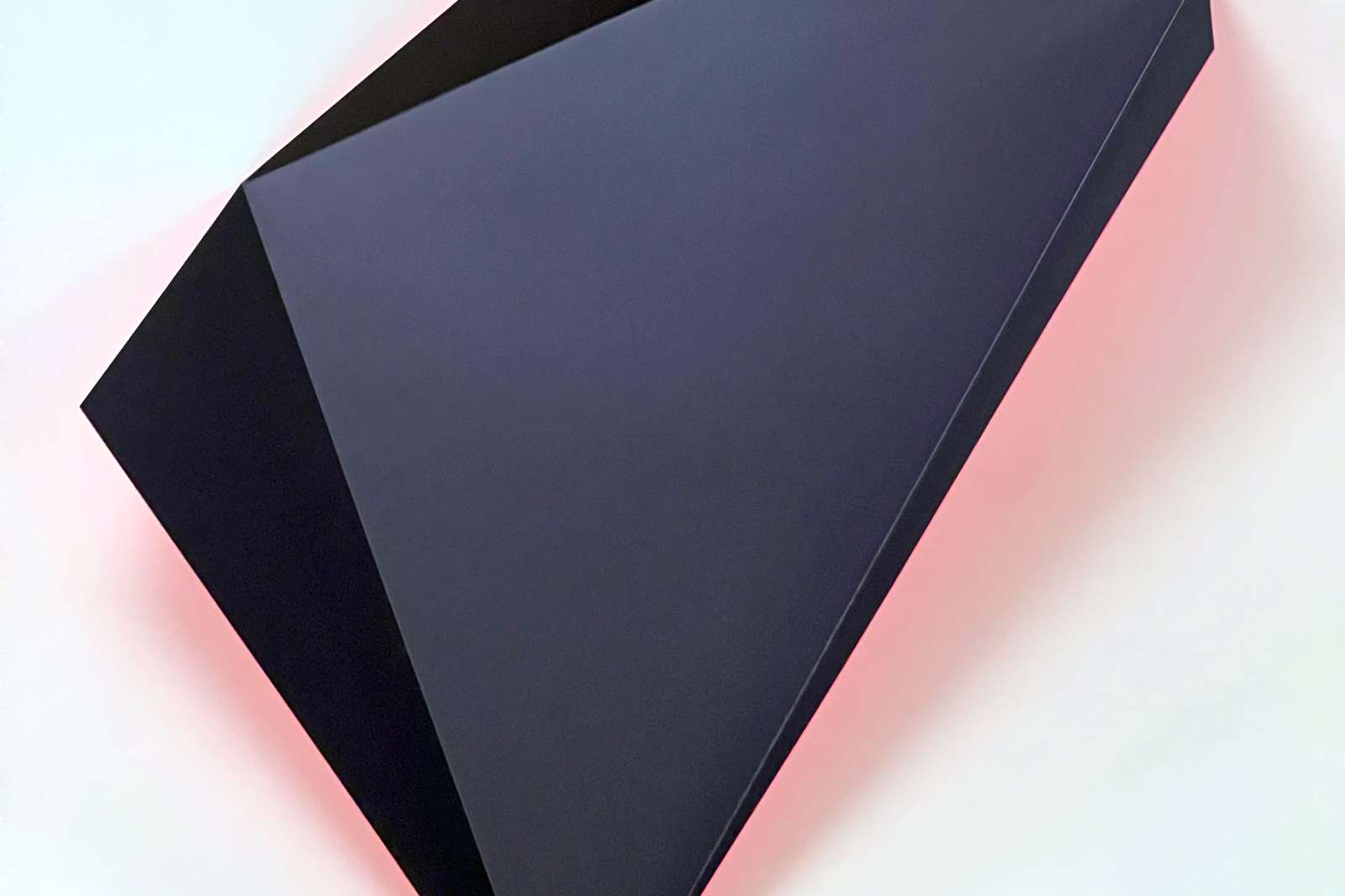 Image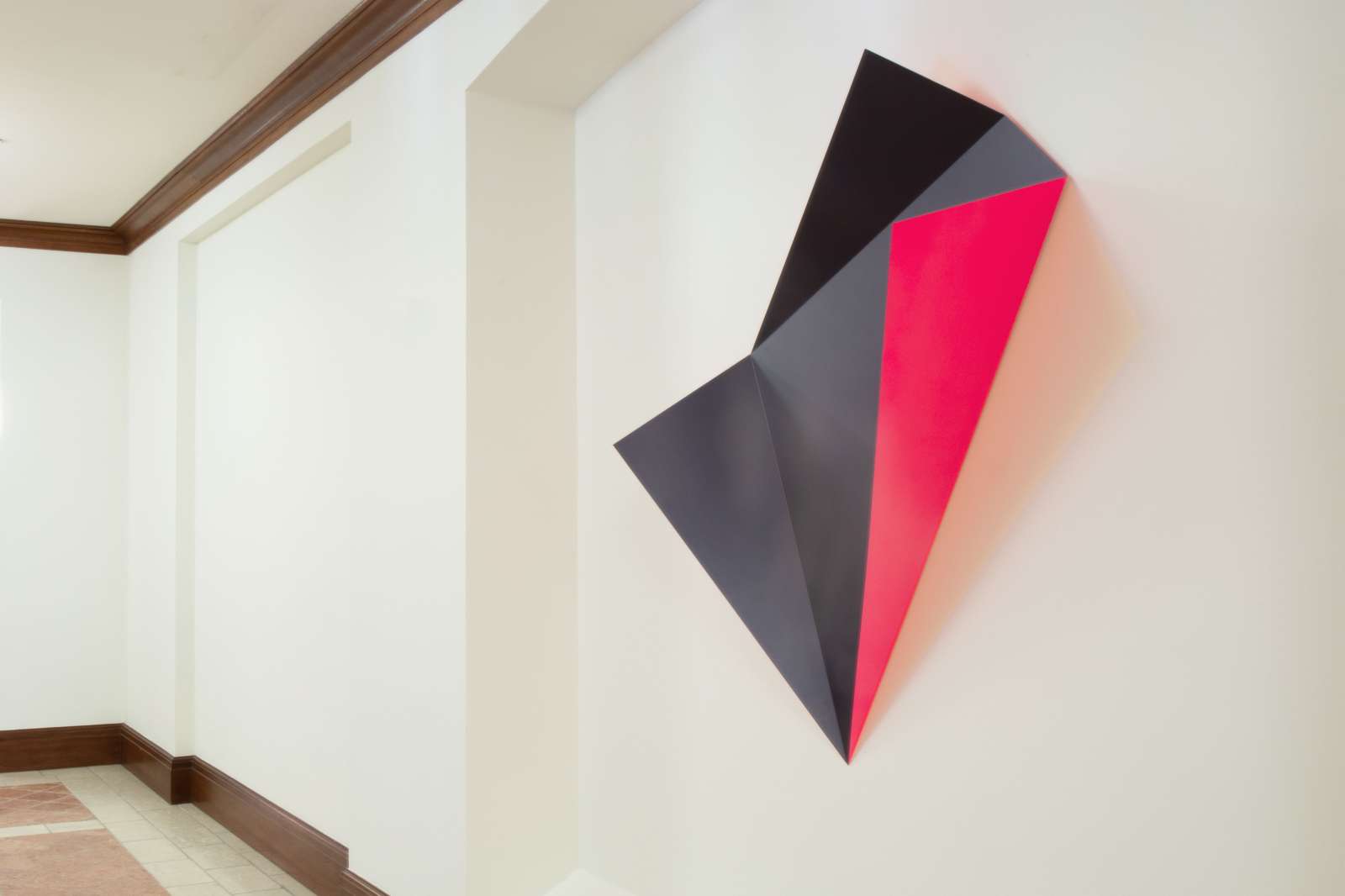 Rana Begum
No.850 L Fold, 2018
Paint on mild steel
First floor, Jones Graduate School of Business, McNair Hall
Made possible by the Jones Graduate School of Business
Rana Begum conjures a sense of spatial and visual engagement through her intricate pieces that blur the line between painting, sculpture, and architecture. She often uses industrial and man-made materials, transforming them into subtle compositions that explore the interplay between light and color. Her use of repetitive geometric patterns takes its inspiration from different sources ranging from Western industrial cityscapes, traditional Islamic art and architecture, to childhood memories of the rhythmic repetition of daily recitals of the Qur'an. As a student, she discovered geometric abstraction and minimalism, in particular the work of groundbreaking artists of the second half of the 20th century such as Agnes Martin, Donald Judd, Sol LeWitt, and Jesús Rafael de Soto, who inspired her to articulate her own visual language. 
Begum's fold sculptures are reminiscent of origami, the Japanese art of paper folding, with its bent sections that appear to contradict the rigidity of the material. These three-dimensional works present a variety of angles and perspectives for the viewer, as they simultaneously engage with the surrounding space. The heavy-duty industrial building material takes on an effervescent quality thanks to the spatial intricacies and poignant color palette that plays with surprising chromatic contrasts.   
No.850 L Fold with its dark folded surface reflects the light in unexpected ways, making it look either black, dark blue, or dark purple, depending on the viewing angle. The back of the sculpture is painted in vivid pink that emanates an even, reflective glow on the wall behind the piece, creating a visual accord between the work and the surrounding space. 
 
About the artist: Rana Begum (b. 1977, Sylhet, Bangladesh) earned a BA in Painting from the Chelsea College of Art and Design, London, and received an MFA in Painting from the Slade School of Art, London. The artist has had various solo exhibitions, notably at the Pitzhanger Manor & Gallery, London; at the Wanås Konst Skulpture Park, Knislinge, Sweden; at Tate St Ives, Cornwall, UK; at Sainsbury Centre, Norwich, UK; and other institutions. Her work has been included in several exhibitions and biennials around the world, such as the Creative Folkestone Triennial, Kent, UK; the Dhaka Art Summit, Bangladesh; Kettles Yard, Cambridge, UK; Gemeente Museum, Den Haar, Netherlands; and the 11the Gwangju Biennale, Gwangju, South Korea.  She was awarded the Abraaj Group Art Prize in 2017, and she was elected a Royal Academician in 2020. Begum lives and works in London, United Kingdom.