Image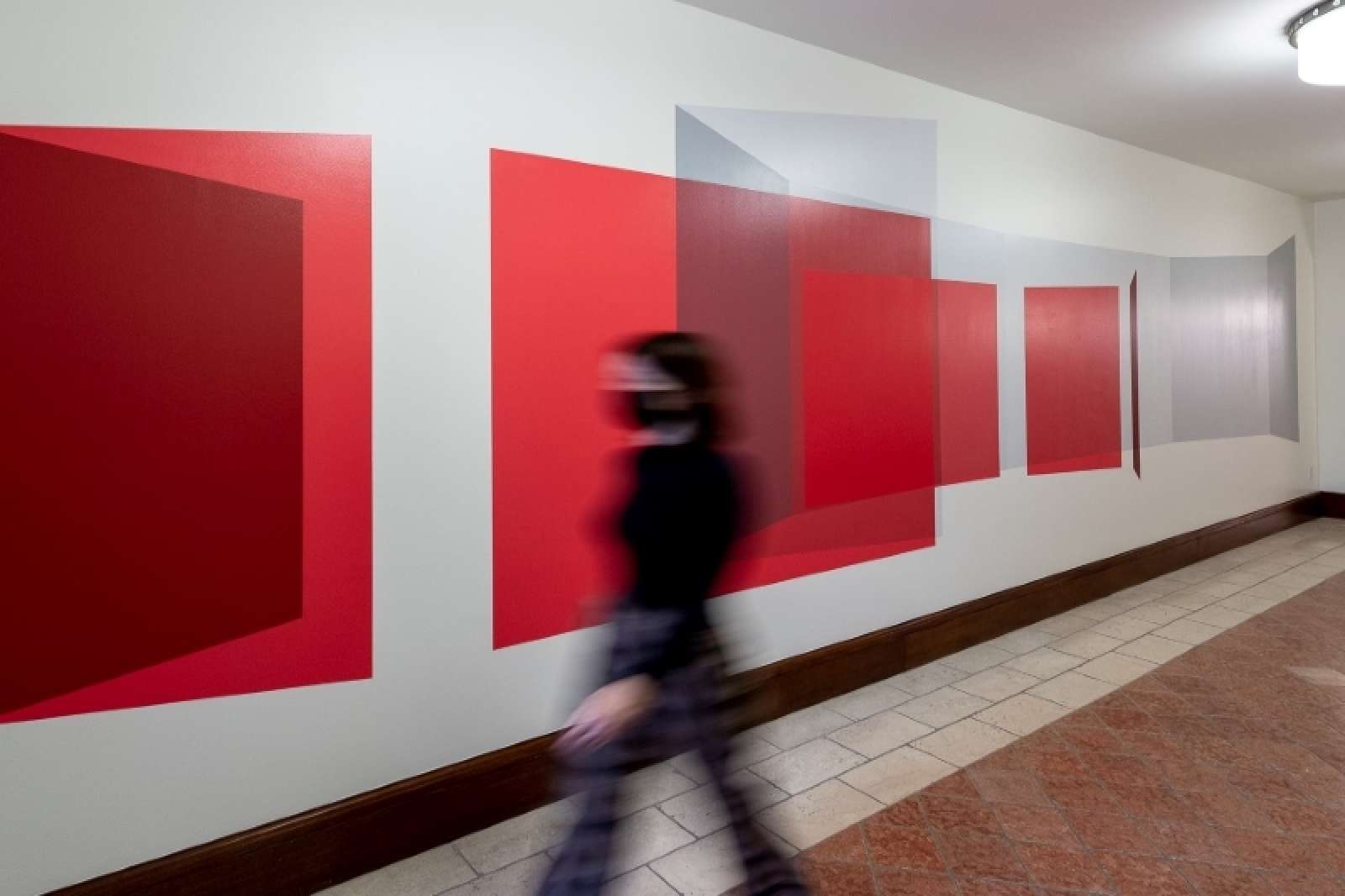 Image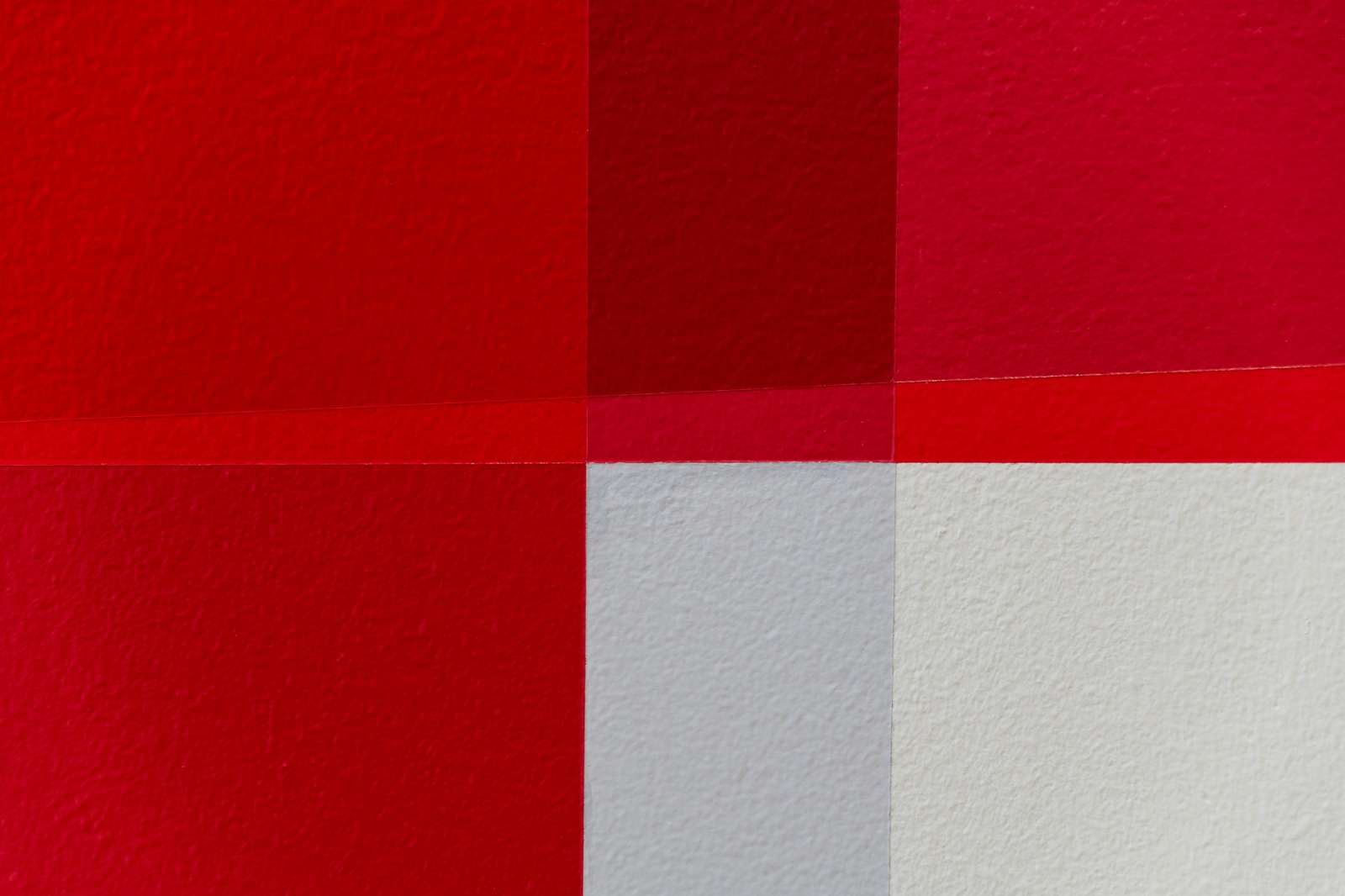 Image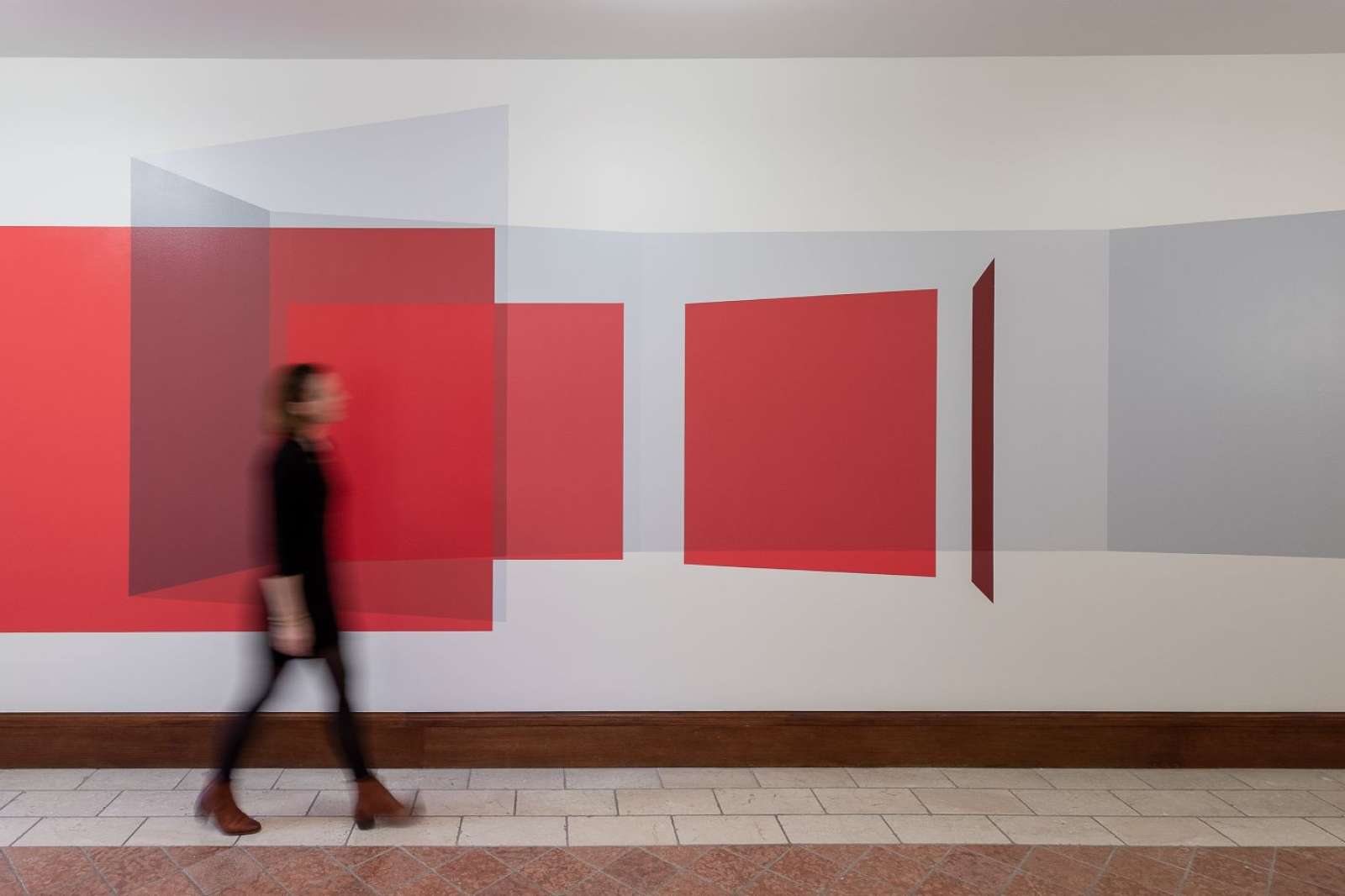 Image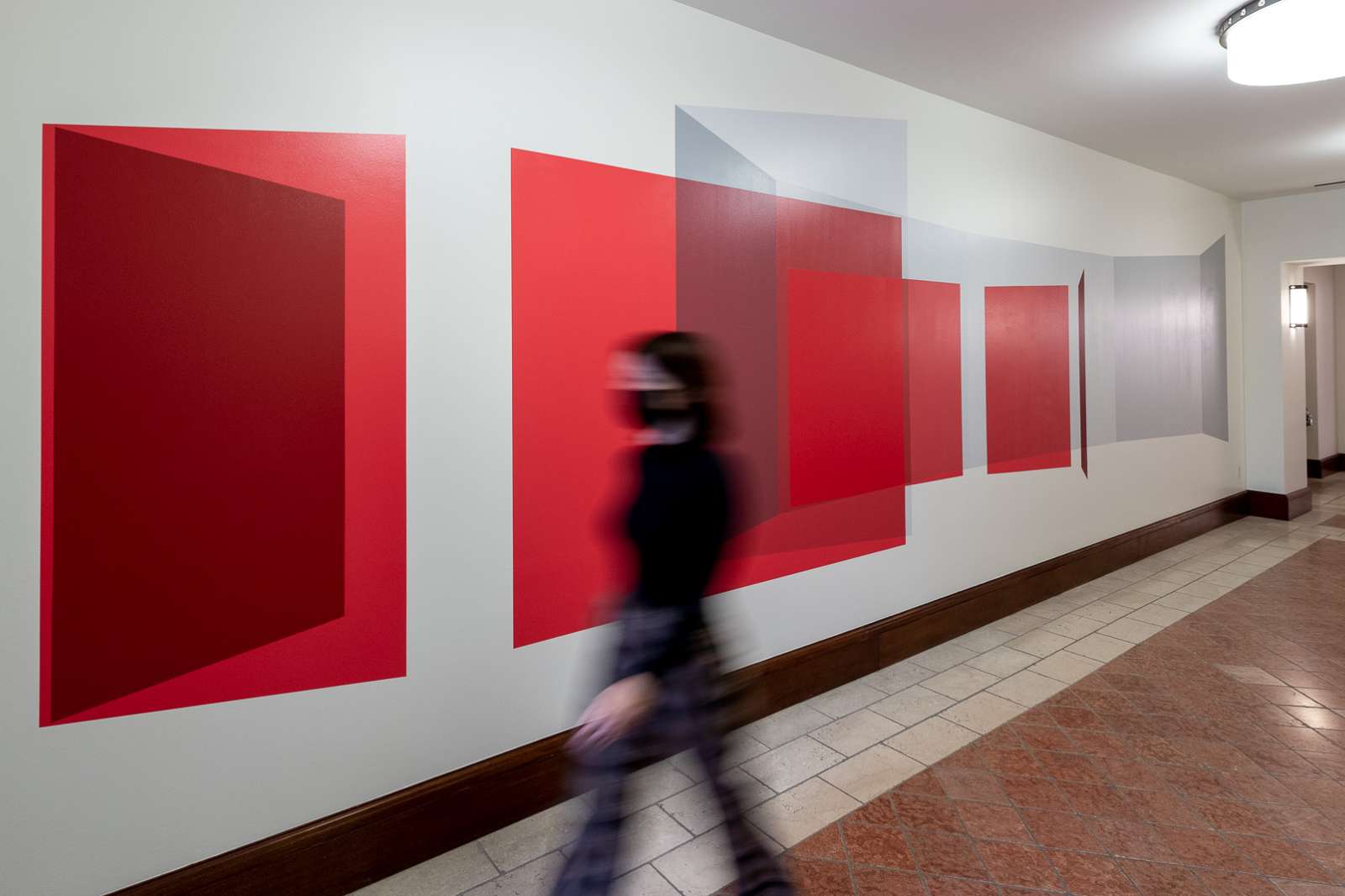 Kate Shepherd
Tricycle Red, Pelican Gray etc., partial octagons, 2021
Acrylic paint
Jones Graduate School of Business, McNair Hall, first floor
Made possible by the Jones Graduate School of Business
Kate Shepherd works with color and line to create intricate compositions through subtle, abstract forms. She was trained in fine art and architecture, and her work often illuminates inherent visual relationships between form and space. In both paintings and works on paper, Shepherd superimposes a matrix of delicate lines on chromatic, planar fields that generate implied, three-dimensional spaces. The highly saturated layers of paint create a gleaming, almost reflective surface. Despite the minimal means and pared-down forms, her works function on an emotional level, with the large planes of color emanating an almost hypnotic power. 
Taking the dimensions of the octagonal atrium of McNair Hall at the Jones Graduate School of Business as the starting point for this composition, Shepherd creates a visual connection between the surrounding architecture and her wall painting.  Inspired by the rotunda's centrality to the building and its role as a connector to other parts of the school, the artist conceived two octagonal forms with overlapping elements that are seemingly translucent. The rhythm of the intertwined planes in luminous shades of red and grey generates movement and depth on the flat surface of the long wall. The choice of red was inspired by the Rice campus and its dominant brick architecture. This work is the artist's first permanent wall painting in a public space.
About the artist: Kate Shepherd (b. 1961, New York, NY) received a B.A. from Oberlin College, Oberlin, Ohio, in 1982, studied at Atelier Lucio Loubet in Paris, and attended the Institute for Architecture and Urban Studies, New York. She obtained a Master's Certificate from the New York Academy of Art in 1986, attended the Skowhegan School of Painting and Sculpture in 1990, and gained an M.F.A. from the School of Visual Arts, New York, in 1992. She has received several awards and residencies, including a Lannan residency in 1999, and multiple residencies at Chinati Foundation and MacDowell Colony.
Shepherd has exhibited at various museums and galleries across the United States and Europe since 1994. Her work is featured in numerous museum collections including the Albright-Knox Art Gallery, New York; Baltimore Museum of Art, Maryland; Eli and Edythe Broad Art Museum, Michigan; Des Moines Art Center, Iowa; Indianapolis Museum of Art, Indiana; Los Angeles County Museum of Art, California; Museum of Fine Arts Boston, Massachusetts; Museum of Fine Arts Houston, Texas; Phillips Collection, Washington, D.C.; Scottsdale Museum of Contemporary Art, Arizona; and Seattle Art Museum, Washington. The artist lives and works in New York City.