Image
Image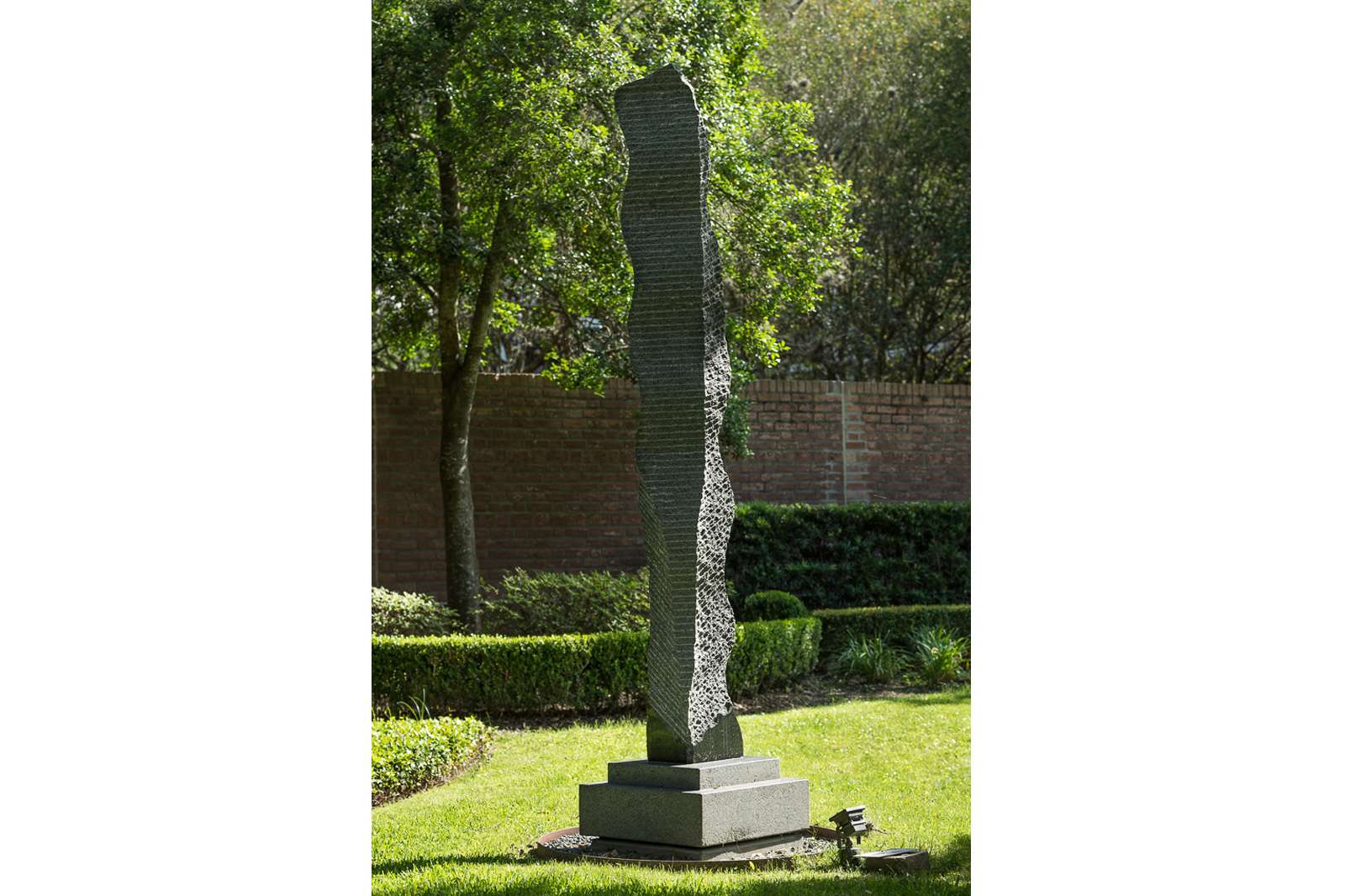 Image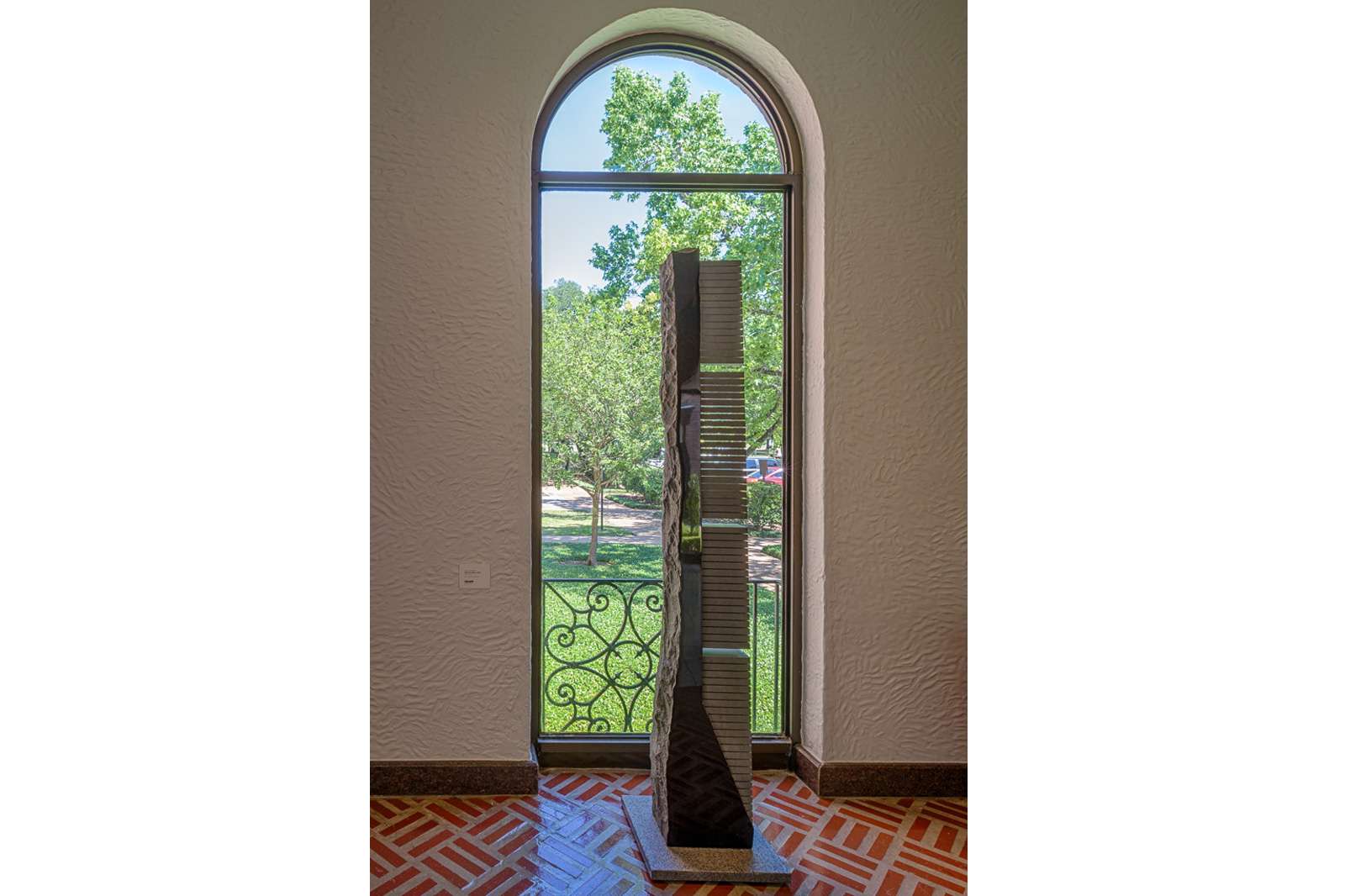 Image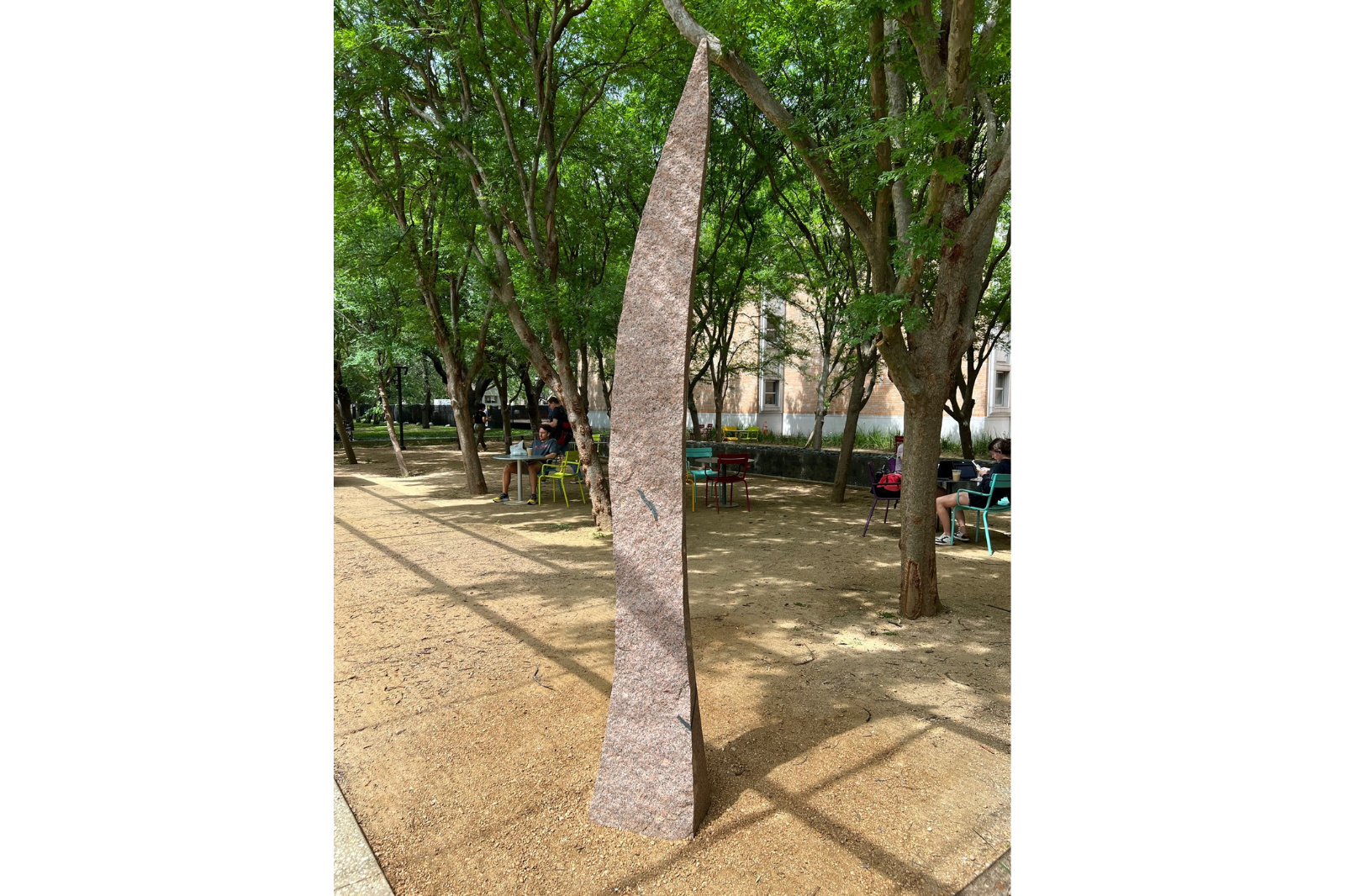 Jesús Moroles
Waves Column, 2003
Black granite
Cohen House Courtyard
Musical Stele, 2004
Black granite
Cohen House Foyer

Gifts of Ricky Ray Behrend '77
Spirit, 1990
Texas rose granite

Crownover Courtyard, near the Brochstein Pavilion
Gift of Leslie '69 and Brad Bucher '65 in honor of Raymond Brochstein '55
Jesús Moroles dedicated his life's work to granite. His first stone carving was a ditch on the property of his childhood home in Corpus Christi for the purposes of an outhouse. At an early age, and from humble beginnings, Moroles learned that he was capable of executing exceptional work with his own hands. He famously once told the Smithsonian American Art Museum that he didn't feel he was a gifted person, but rather "a very hard worker." After serving as an apprentice for renowned sculptor Luis Jiménez in the mid to late 1970s, Moroles purchased his first large diamond saw in 1981 and spent the subsequent decades perfecting the craft of shaping and sculpting granite into delicate and ornate compositions, yet he used a chisel and hammer for the entirety of his career.
A stele is an upright stone or slab typically bearing some kind of commemorative writing, inscription, or relief design. For Spirit, Waves Column, and Musical Stele, Moroles was inspired by the notion of waves and the manner in which they move and reflect light. "As soon as you touch stone with a chisel," Moroles once explained, "you've actually killed the quartz in it and it doesn't reflect light anymore. I actually tear it. Just like when you tear paper, it shows the fiber. That's what I'm doing, I'm tearing it to show the inside of the stone and all the facets that reflect light."
About the artist: A native of Corpus Christi, Texas, Jesús Moroles (1950–2015) was awarded a 2008 National Medal of the Arts for his contribution to the field of sculpture. Moroles first earned recognition in the 1980s for his large-scale granite sculptures. He earned a BFA at the University of North Texas and subsequently held an apprenticeship with master sculptor Luis Jiménez. In 1980, Moroles traveled to Italy, where he worked in the quarries in Pietrasantra. During his lifetime, Moroles completed numerous public and private commissions nationwide, one of the most celebrated being the Houston Police Officers Memorial, a series of inverted pyramid forms, installed in 1990. Works by Moroles are in the permanent collections of the Museum of Fine Arts, Houston, the Dallas Museum of Art, the Modern Art Museum of Fort Worth, and the National Museum of American Art, among many other institutions.