Image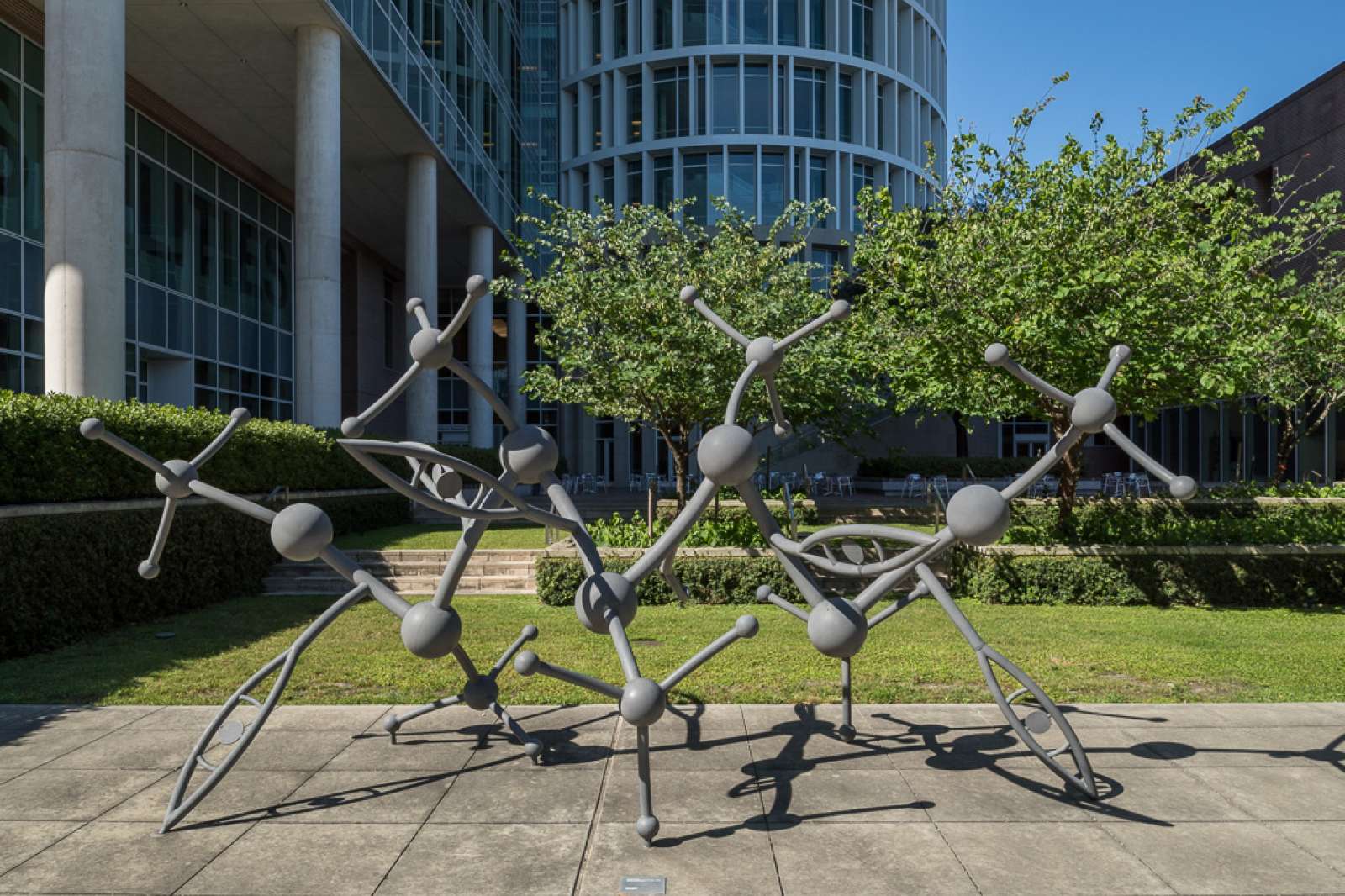 Image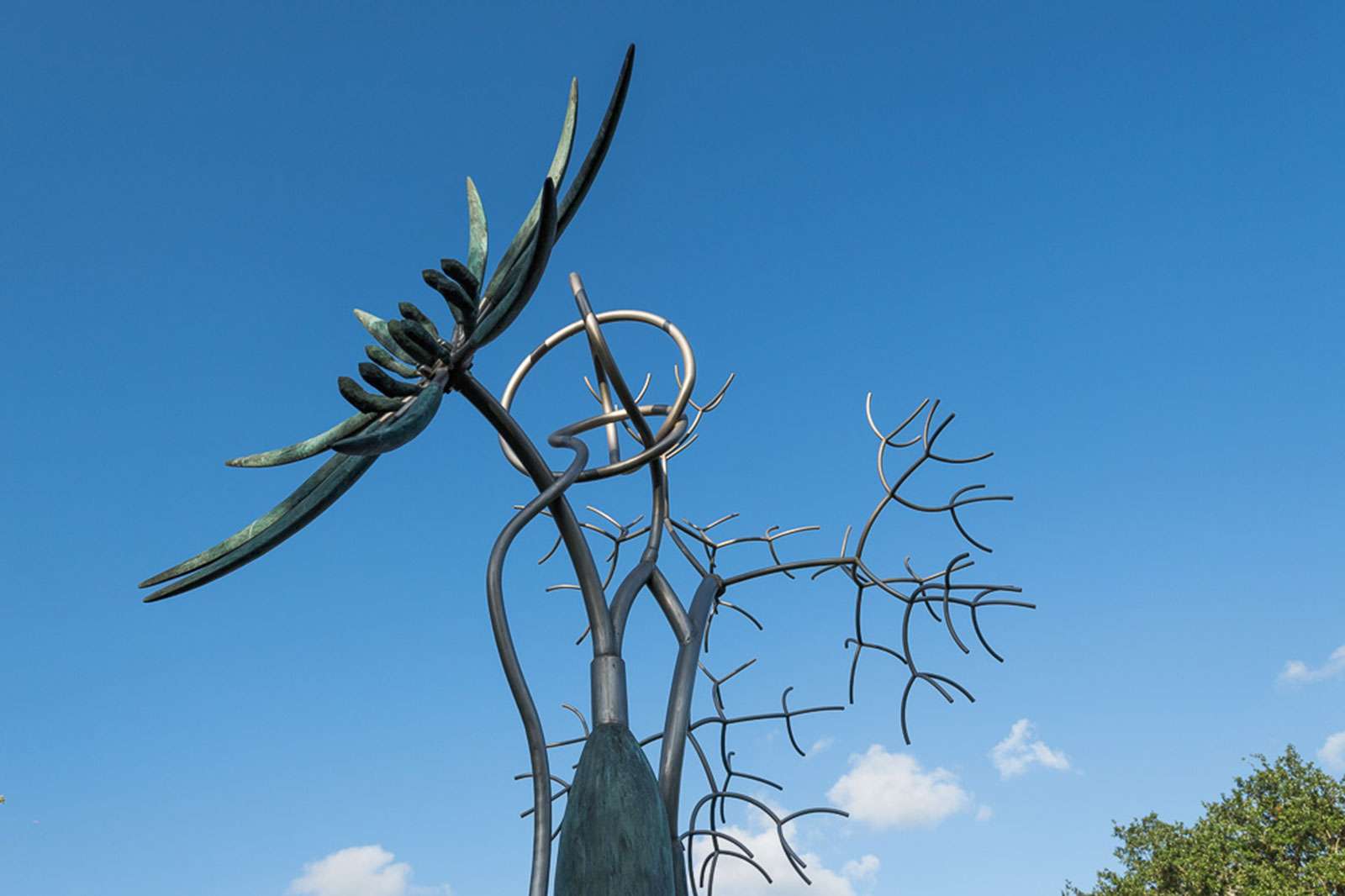 Image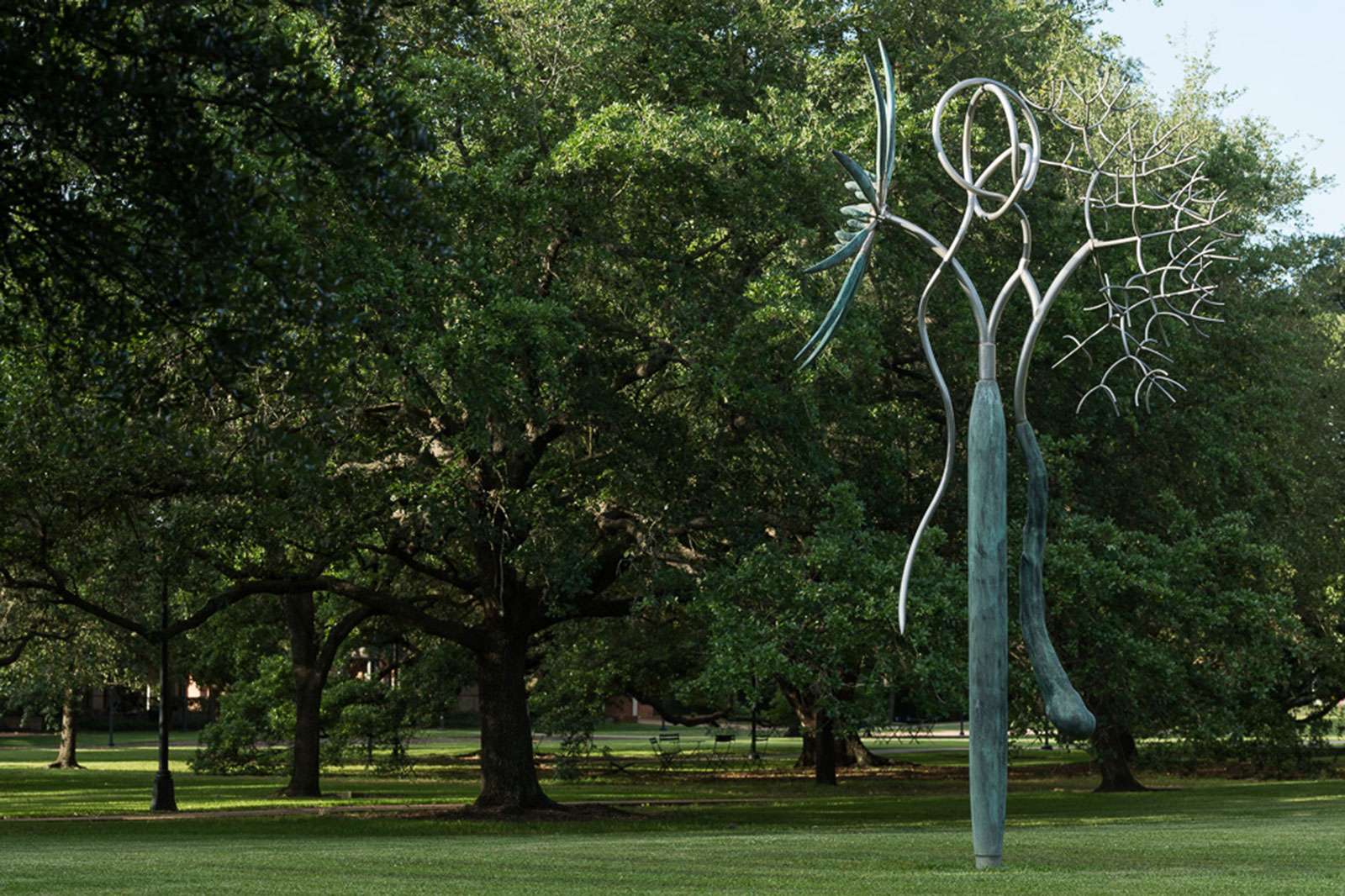 James Surls
Walking Molecular Flower, 2008
Powder coated steel
BioScience Research Collaborative Plaza
Capital Building Fund Purchase
Again the Tree, Knot, Flower, and Me, 2009
Patinaed bronze and stainless steel
Herring Hall Lawn
Gift of the Milus E. Hindman and Mason Matthews, Jr. Fund
James Surls has been producing and exhibiting public sculpture nationally since the 1970s. Trees, floral motifs, spirals, and synapses of near-organic forms have for decades been at the center of the artist's compositional vernacular, working them into drawings, prints, and monumental wood, steel, and bronze sculptures. Disembodied eyes and vaguely figurative structures recall the artist's beginnings in Neo-Surrealist approaches to composition, where dreamlike forms reveal a peek into the subconscious.
The two works on the Rice campus are prime examples of Surls's work. As its title suggests, Walking Molecular Flower at the BioScience Research Collaborative Plaza resembles a molecular structure blossoming upwards from its hind legs. Petal-shaped eyes peer out at the viewer throughout the work, suggesting the meeting of science and imagination. Standing in a clearing on the lawn adjacent to Herring Hall, Again the Tree, Knot, Flower, and Me might easily be mistaken for a bizarre tree. From a trunk-like base cast from a tree near the artist's home in Colorado, the steel form blooms upwards in flowery knots and dendrite-like branches, encouraging immediate associations with organic structures and the cellular pathways of the brain.
About the artist: A Texas native, James Surls (b. 1943, Terrell, TX) is a prolific artist and educator and is one of the most widely celebrated public sculptors in the American West. He earned a BS at Sam Houston State College and an MFA at Cranbrook Academy of Art. Early in his career he taught at Southern Methodist University, and he continues to lecture about art around the country. He has enjoyed solo exhibitions at several major museums and is represented in the collections of the Whitney Museum of American Art, SFMOMA, Smithsonian American Art Museum, and nearly every major museum in Texas. He has been the recipient of a Texas Artist of the Year Award and a National Endowment of the Arts Fellowship. He is one of the founders of Lawndale Art Center, an alternative art space in Houston, Texas. Surls lives and works in Carbondale, Colorado.