Image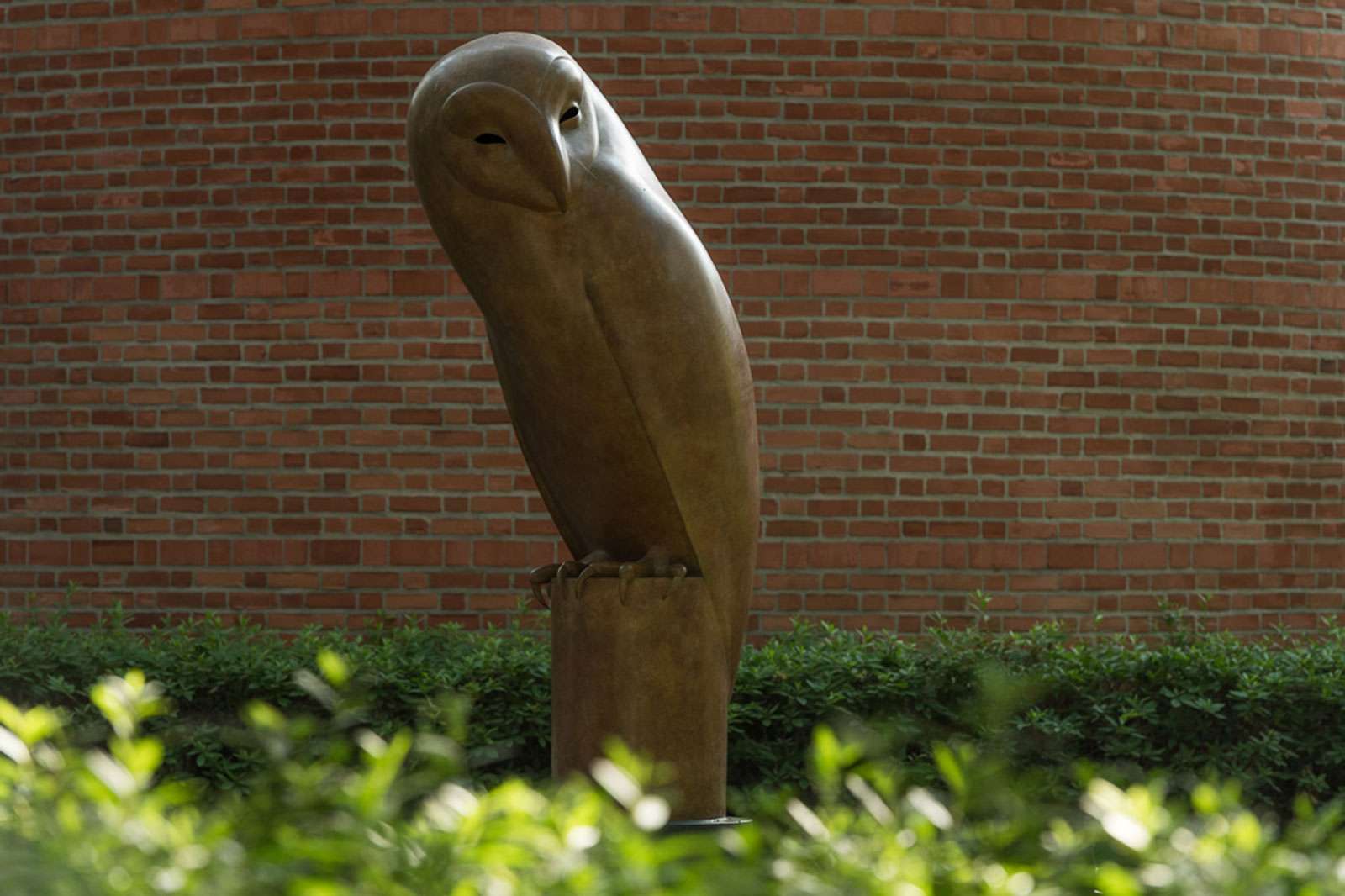 Image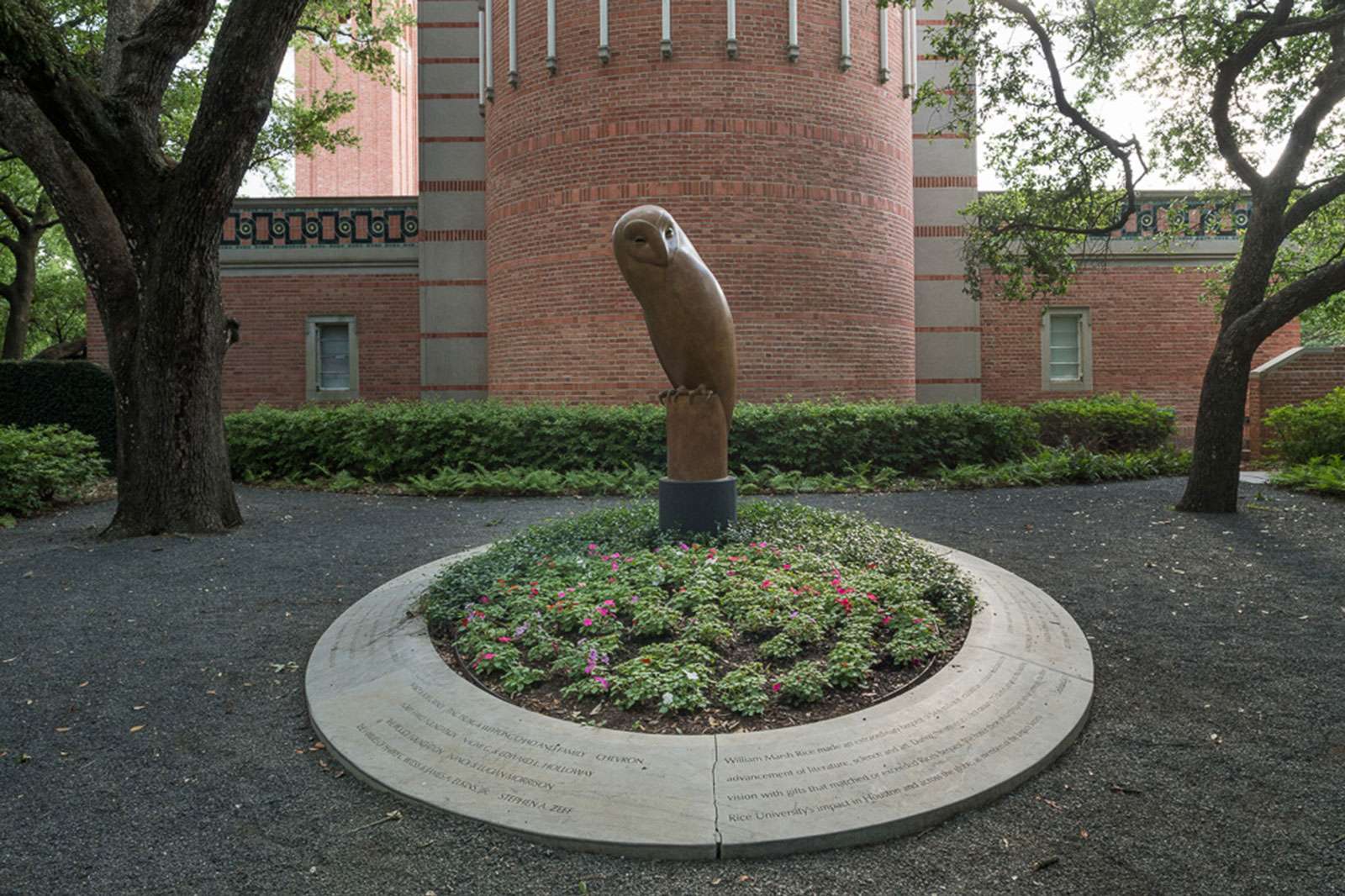 Image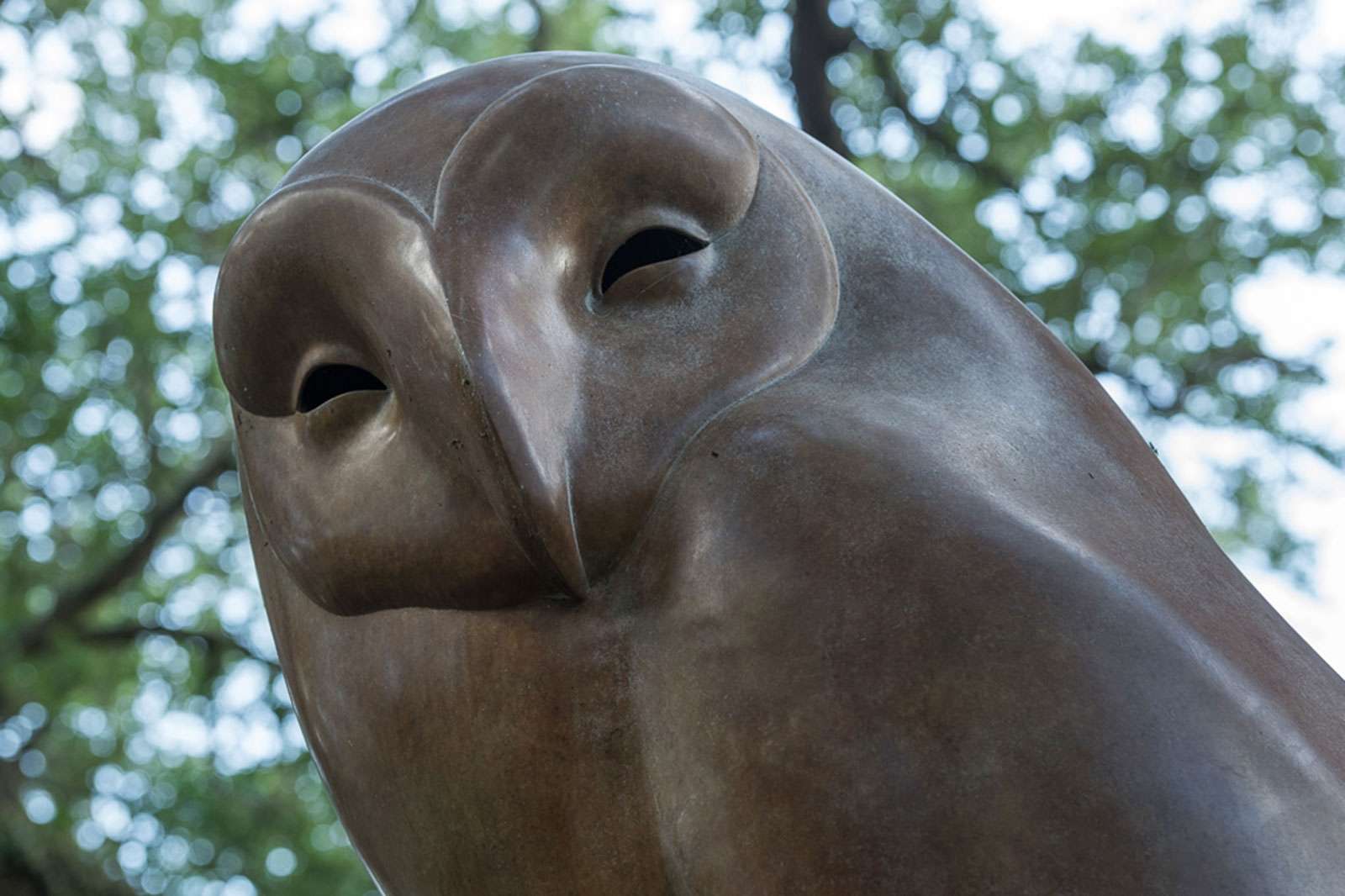 Geoffrey Dashwood
Monumental Barn Owl, 2009
Patinaed bronze
Milus E. Hindman Garden, adjacent to the Brochstein Pavilion
Gift of Mr. and Mrs. Ralph S. O'Connor
English artist Geoffrey Dashwood has spent more than three decades studying and sculpting wild birds. He is a master of bronze and one of the UK's most celebrated sculptors of wild creatures, making him an ideal artist to give form to Rice's mascot: the owl. This large bronze sculpture of a barn owl underscores Dashwood's career-long interest in removing any and all surface detail, like feathers. His interest is in the clean, sharp lines of the bird's form in its natural state. For the sculptor, this is where the organic form of the bird meets the artist's creative liberty.
"Although careful measurements are keenly studied and digested, I ultimately see no merit in replicating nature's dimensions," Dashwood says. "I re-invent, often subtly, sometimes drastically. This closely observed physiology is translated into forms that more suit my purpose as an artist. My aim is to transmute this information into a personal sculpture of the bird, not a scientific model… This element in my work is derived from previous experiences absorbed in the wild, coupled with imagination exercised in the studio."

About the artist: Geoffrey Dashwood (b. 1947) was born in southern England and studied at the Southampton College of Art. Dashwood began producing life-size and monumentally scaled bronze and stone works in the 1980s. He continued to create boldly modeled pieces, in smooth, pure forms, further enhanced in bronze by the application of colored and multi-colored patinas. Dashwood's work is included in the collections of The International Centre for Wildlife Art, Gloucestershire, UK; the Gana Art Collection, Seoul, Korea; The National Museum of Wildlife Art, Wyoming; The Scottish Seabird Centre; and The Royal Collection of Her Majesty The Queen, Sandringham, UK, among many others. He lives and works in Hampshire, England.