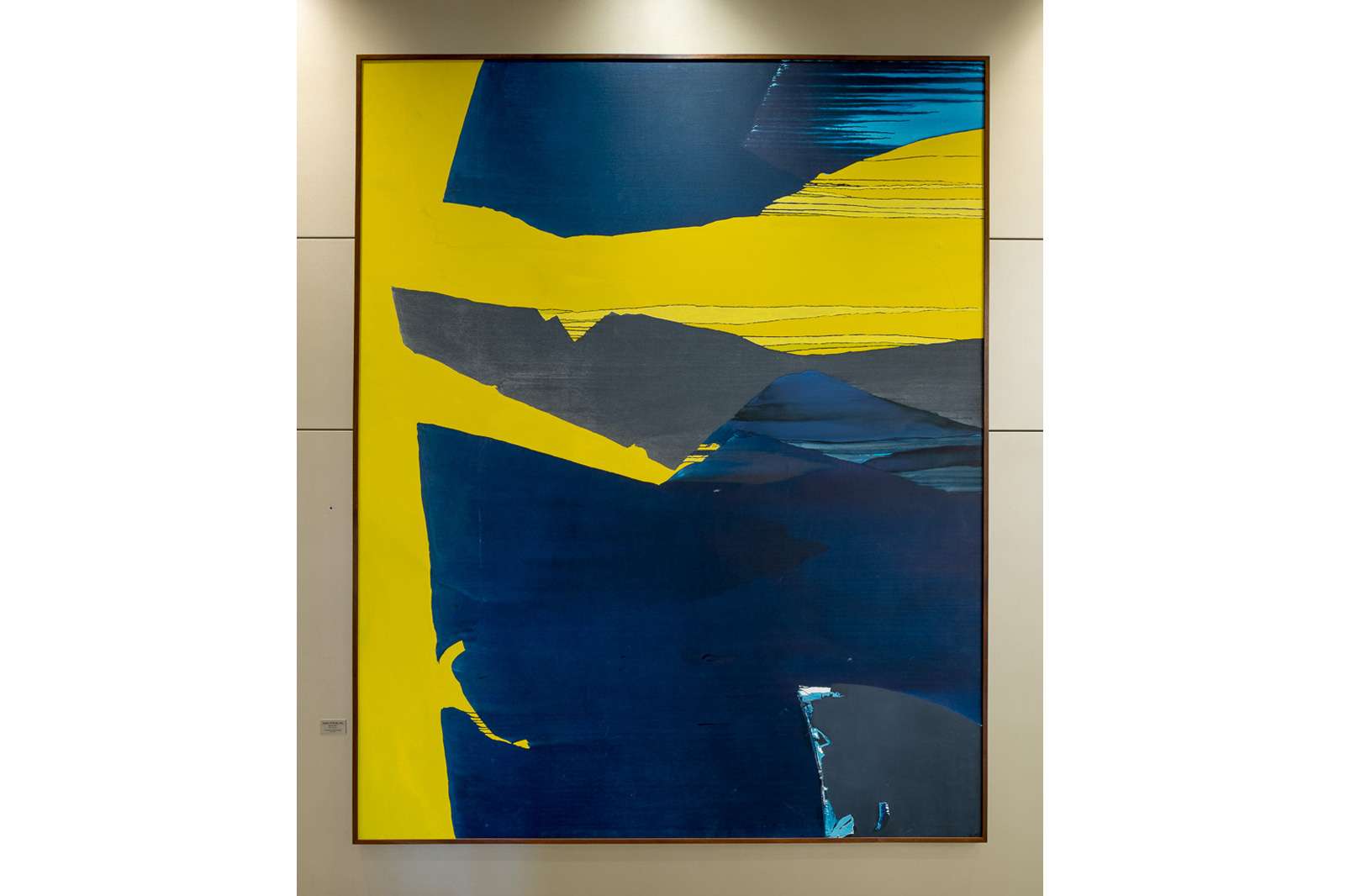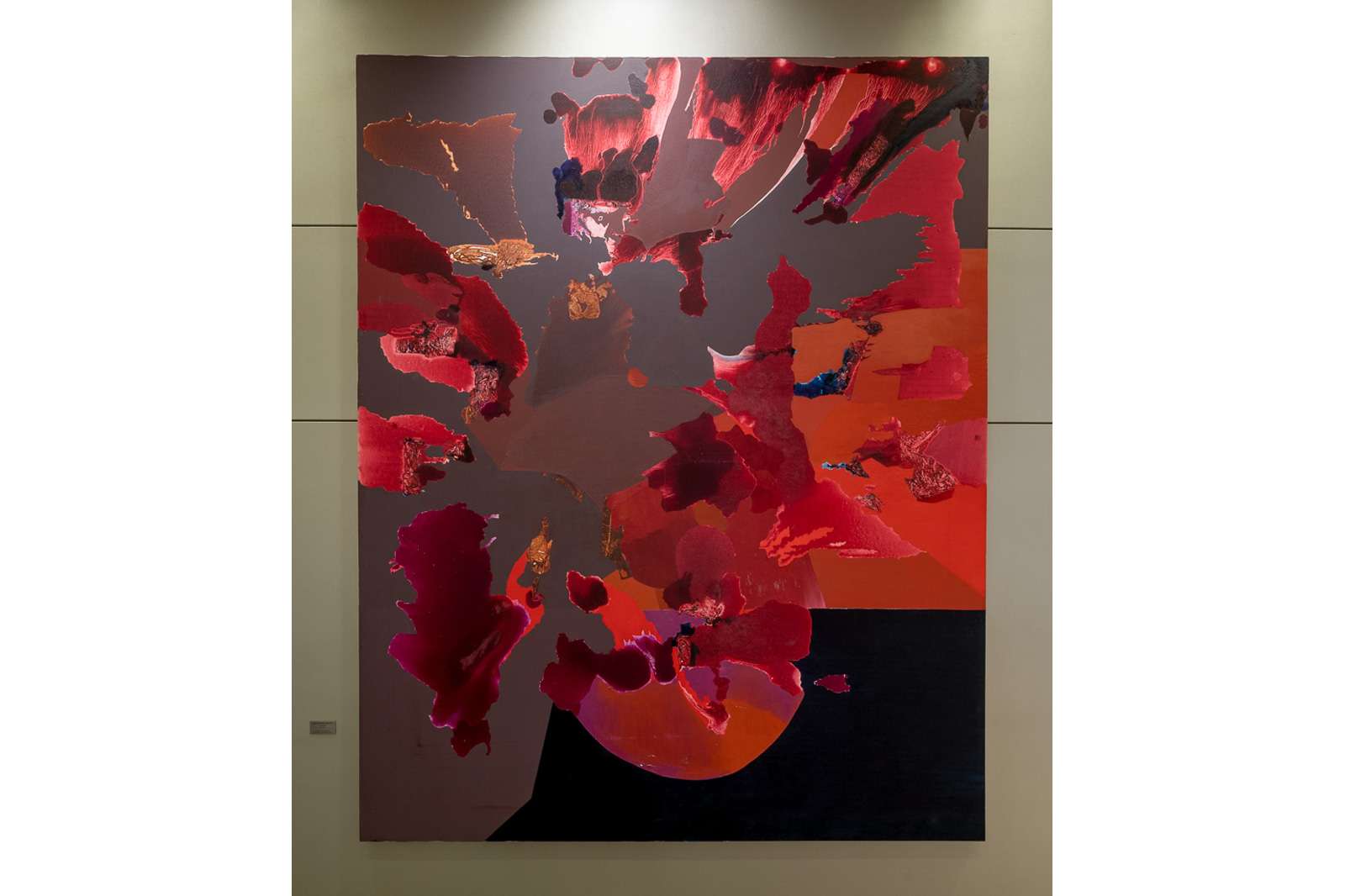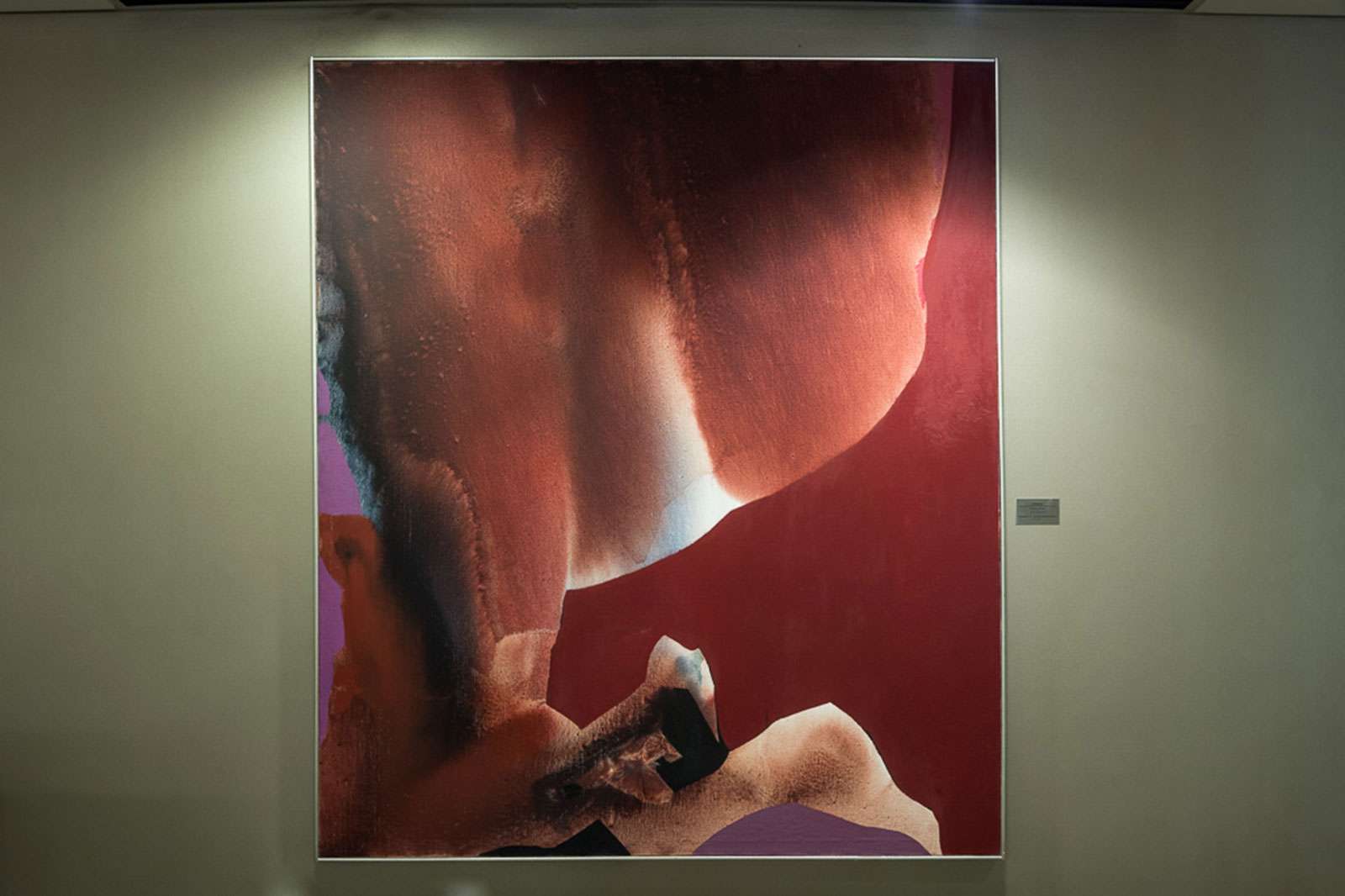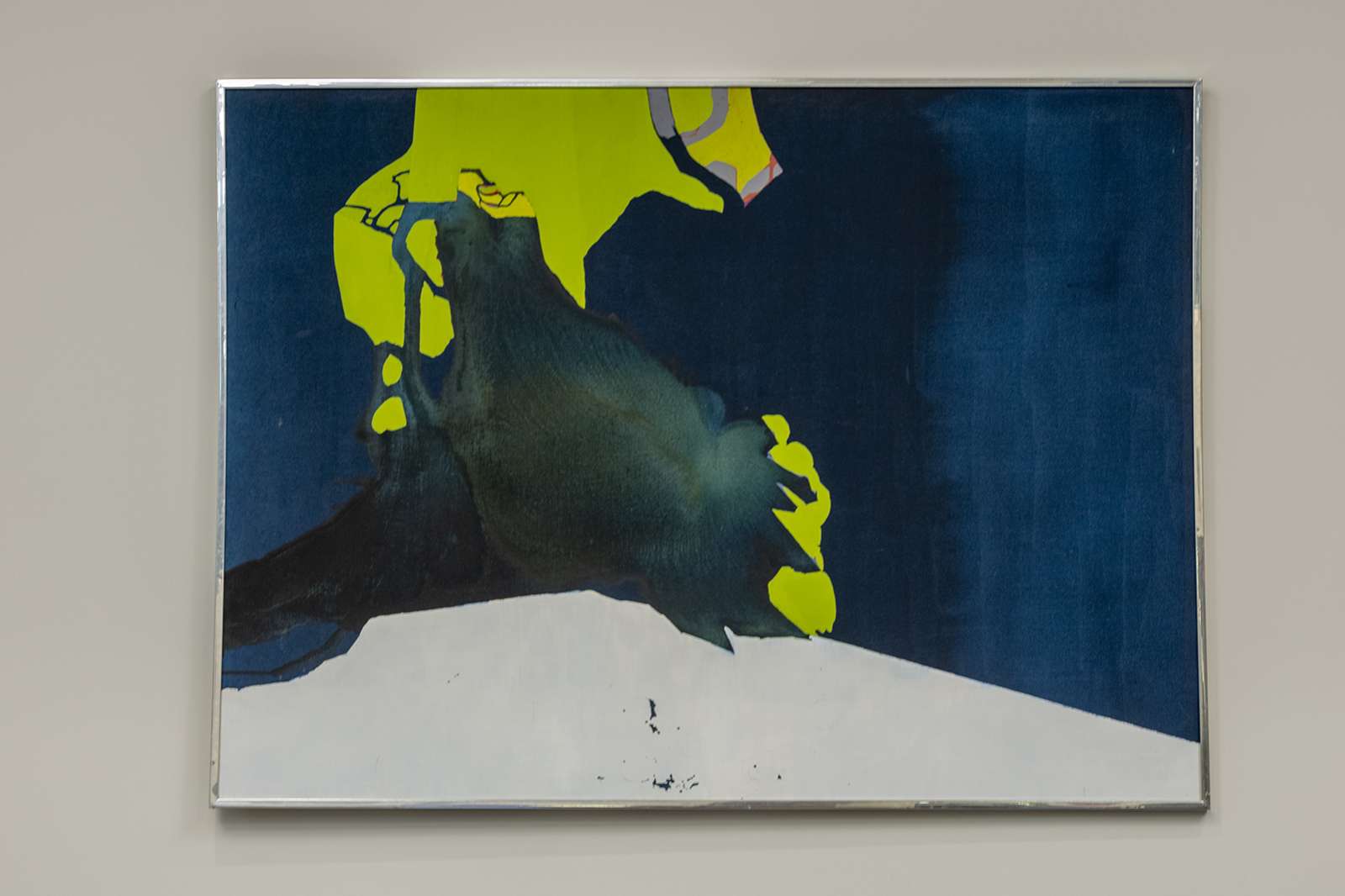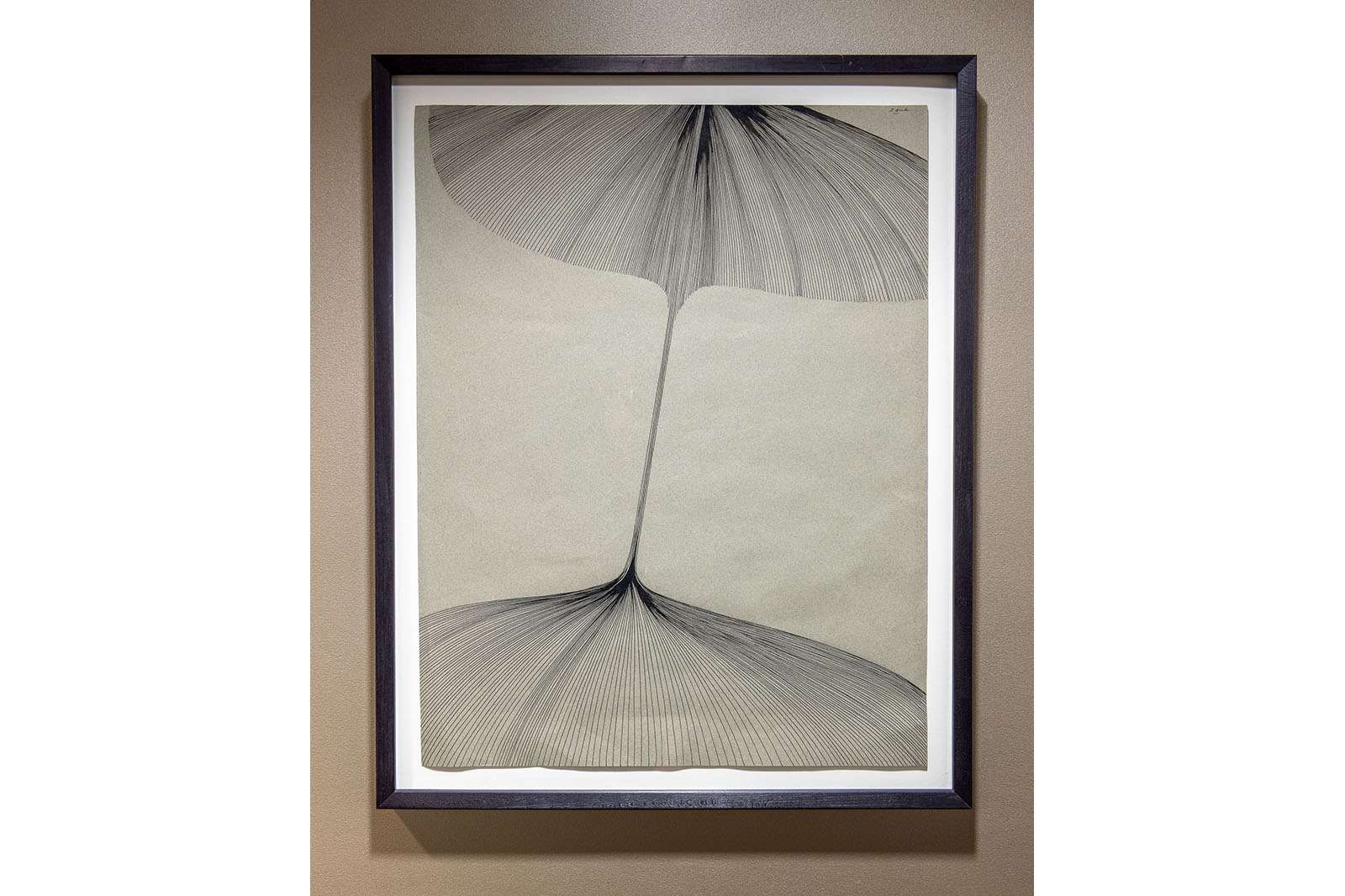 Extensor of the Sky, 1970
Oil on canvas
Gift of Louisa Stude Sarofim
Nebula at the Edge of Time, 1979
Oil on canvas
Long-term loan from the collection of Myron F. Steves, Jr. and Rowena M. Young
Chimera, 1975
Oil on canvas
Gift of Dr. and Mrs. Alfred S. Goodman
Night Forest, c. 1971
Oil on canvas
Brancusi's Flower, 1972
Ink on paper
Fondren Library, East Lobby
Dorothy Hood was a pioneering figure in Mexican and American Modernist painting. Raised in Houston and schooled in Providence and New York, she drove to Mexico with friends on a whim in 1941 and remained there for twenty years. Her career as an artist began in Mexico City during a period of incredible cultural and political change. Poet and political activist Pablo Neruda introduced her to famous muralist José Clemente Orozco in 1943, who gave Hood her first studio and served as her mentor. She befriended several Latin American artists, literati, and intellectuals fleeing war-torn Europe and was a respected artist in Mexico.
In 1961 Hood returned to Houston, where she produced some of her largest and most celebrated works. These compositionally expansive, large-scale canvases of the early 1960s, which merge Color Field theory with rich post-painterly abstraction, place Hood among the few recognized American women of this time who painted at this scale and with such pioneering skill. Despite the support of important American critics, curators, and philanthropists like Clement Greenberg, Dorothy Miller, and Dominique de Menil, Hood's distance from the seismic cultural shifts taking place in New York left her out of the spotlight shared by recognized artists like Joan Mitchell, Helen Frankenthaler, and Lee Krasner. Dorothy Hood's Houston paintings of the 1960s and 1970s are among some of the finest examples of Texas—and American—Modernist painting.
About the artist: A Texas native, Dorothy Hood (1918 – 2000) grew up in Houston and attended Rhode Island School of Design and the Art Students League in New York City in the 1930s. In 1941, the artist moved to Mexico City and from 1943-1960 studied under celebrated muralist José Clemente Orozco and earned a name for herself as a respected artist in Mexico among the country's chief artists and culture makers. She returned to Houston in 1961, where she produced many of her most celebrated paintings through the mid to late 1970s. She served as an instructor at what is now the Glassell School of Art at the Museum of Fine Arts, Houston and exhibited her work internationally. She remains a distinguished and significant figure in both Mexican and Texas Modernist painting. In 2016, the Art Museum of South Texas in Corpus Christi mounted the first major retrospective of her work. The Color of Being/El Color del Ser: Dorothy Hood, 1918-2000 featured 160 paintings, collages, and works on paper. Her work is included in the collections of the Museum of Modern Art, New York, the Whitney Museum of American Art, the Menil Collection, and the Museum of Fine Arts, Houston, among many other institutions.