Image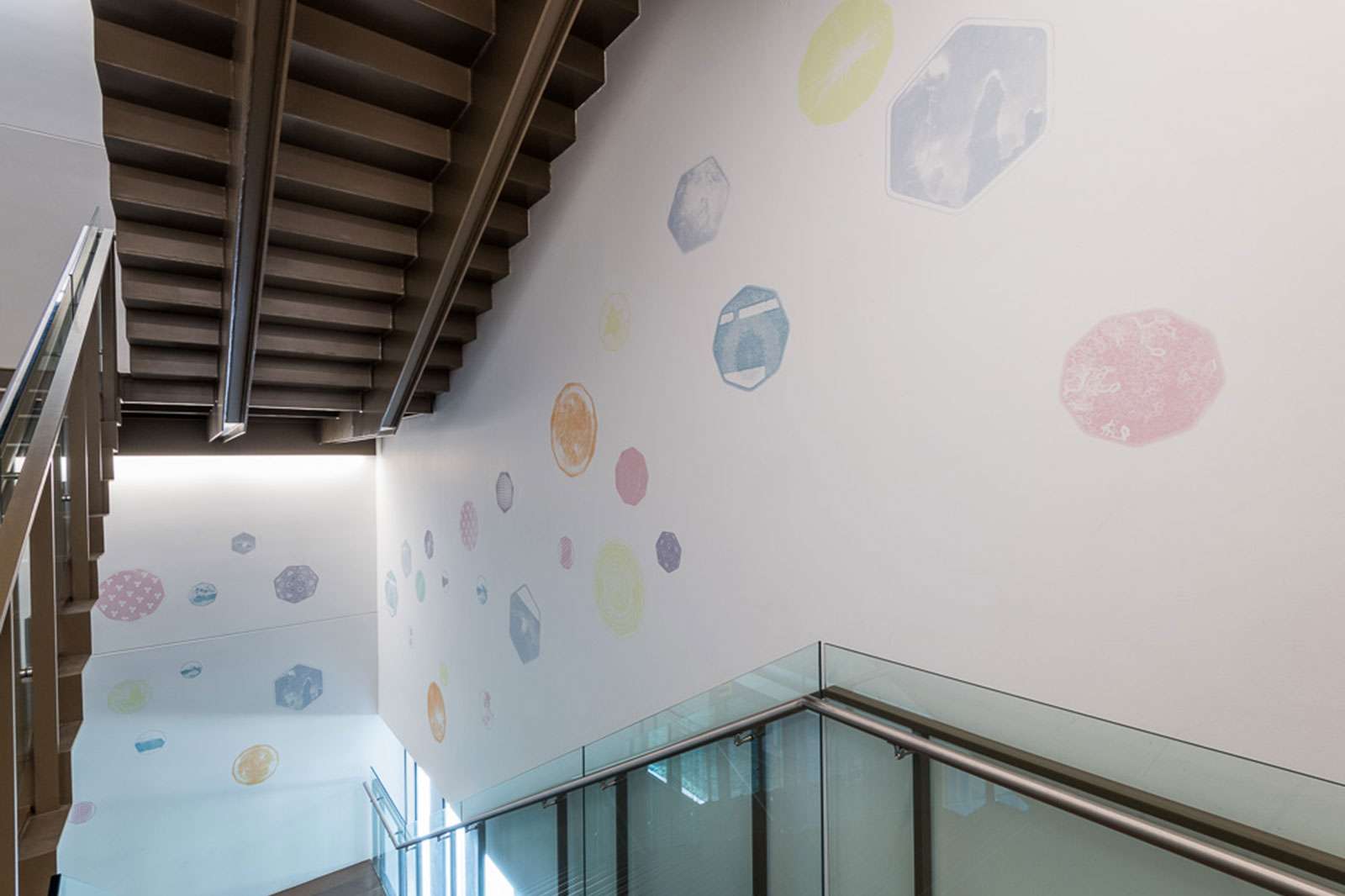 Image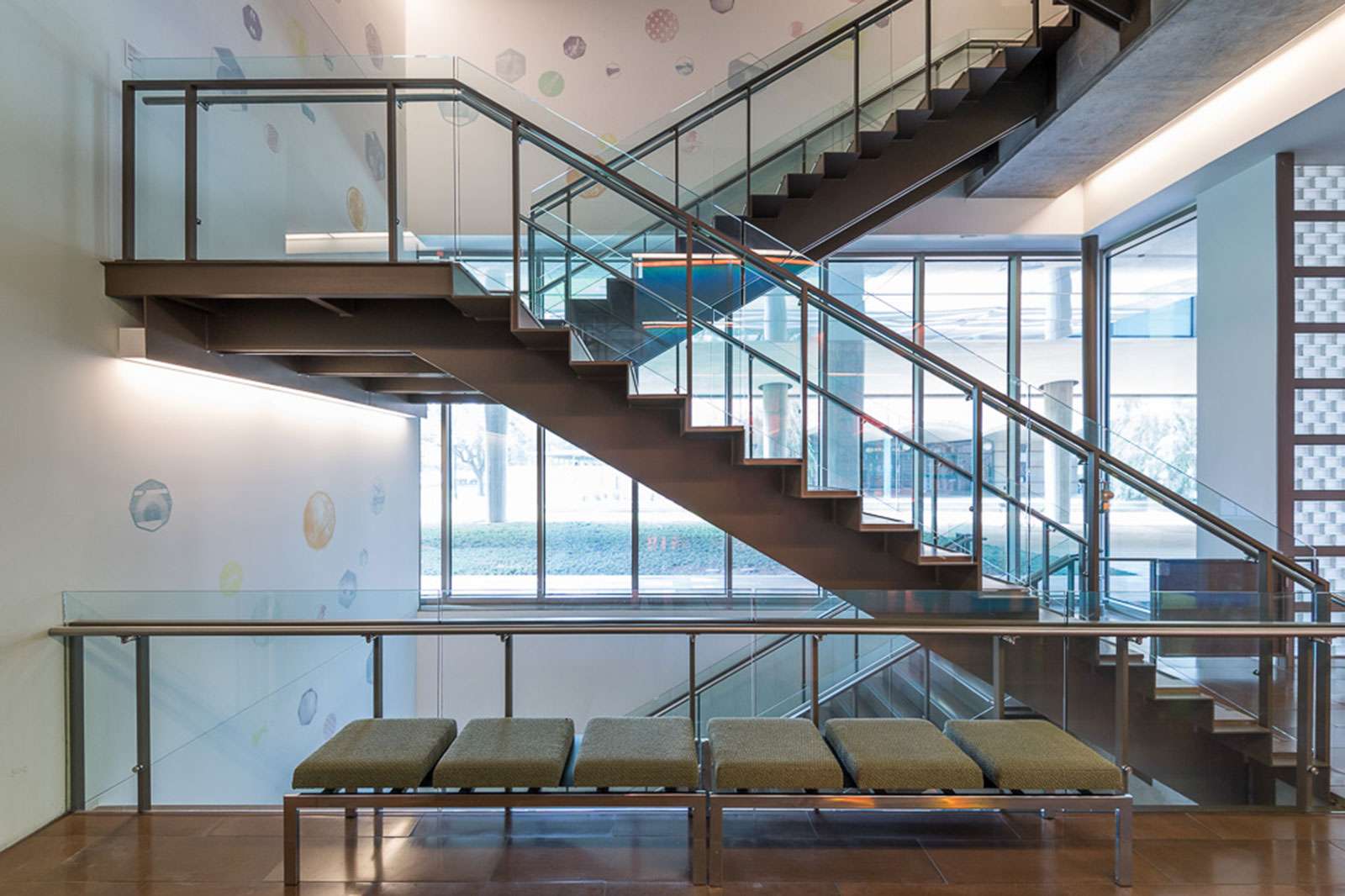 Image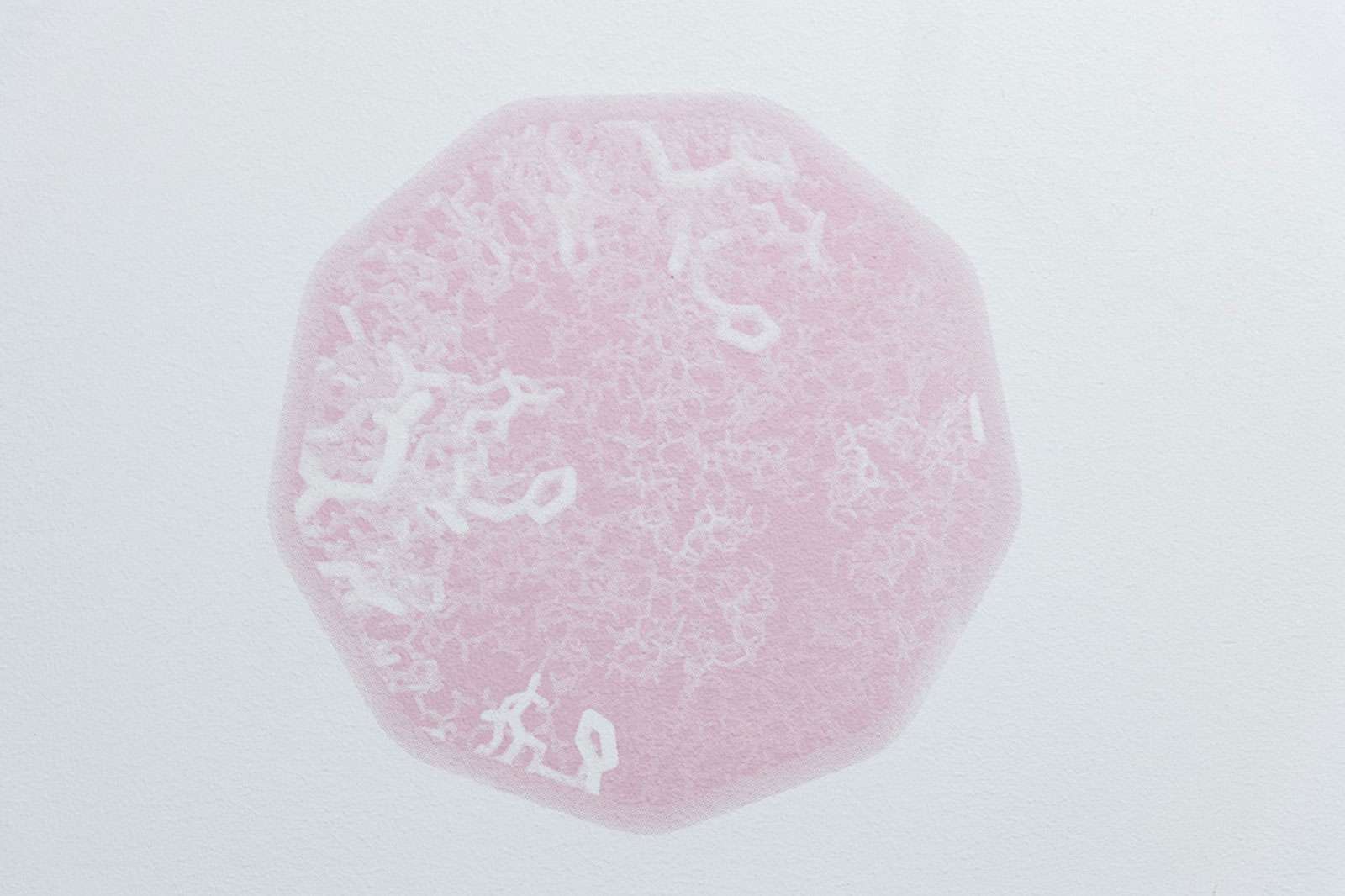 Debra Barrera
Asymmetric Seekers, 2015
Archival ink screenprint on wall
Brockman Hall for Physics and Astronomy
Capital Building Fund Site-Specific Commission
This site-specific installation of screenprints represents the history and evolution of scientific discovery. Culled from images which scientists and students work with in the course of their research in the Brockman Hall for Physics and Astronomy, Asymmetric Seekers presents colorful images which correspond to specific fields of study within physics and astronomy.
Houston-based artist Debra Barrera worked with master printmakers and Rice faculty and students to create the installation after she served as artist-in-residence at the School of Physics and Astronomy at Rice. Barrera worked closely with students and faculty to obtain—and transform—relevant imagery pertaining to the history of science and ongoing research in high energy astrophysics and nuclear and particle physics. The final images were then screen printed by hand with Burning Bones Press printmakers Carlos Hernandez and Patrick Masterson onto the walls of the main stairwell of Brockman Hall.
Regarding the parallel between artistic and scientific inquiry, Barerra notes: "We are ultimately excited by the same idea: making the impossible possible. When most of us look up and see the color blue in the sky, it is that familiar sky blue replicated in crayons and swimming pools. However, scientists aren't satisfied with blue; they want to know what particles or atoms make up the sky and what wavelength of light makes it blue. Artists are similar; we aren't satisfied with blue as it is in the sky but how that color can shape a new visual existence we have yet to create.… Scientists and artists are both explorers of worlds we can't see or even understand yet, but we hope and strive to create them."
About the artist: A native of Corpus Christi, Texas, Debra Barrera (b. 1984) works in multiple media, including printmaking, drawing, and sculpture. With a strong conceptual interest in scientific discovery and transportation via space and time, she often employs the vernacular of travel and the vessels we use to travel in much of her work. Barrera received a BA in English and Studio Art at the University of Texas at Austin and earned her MFA in Painting at the University of Houston. She lives and works in Houston.