Image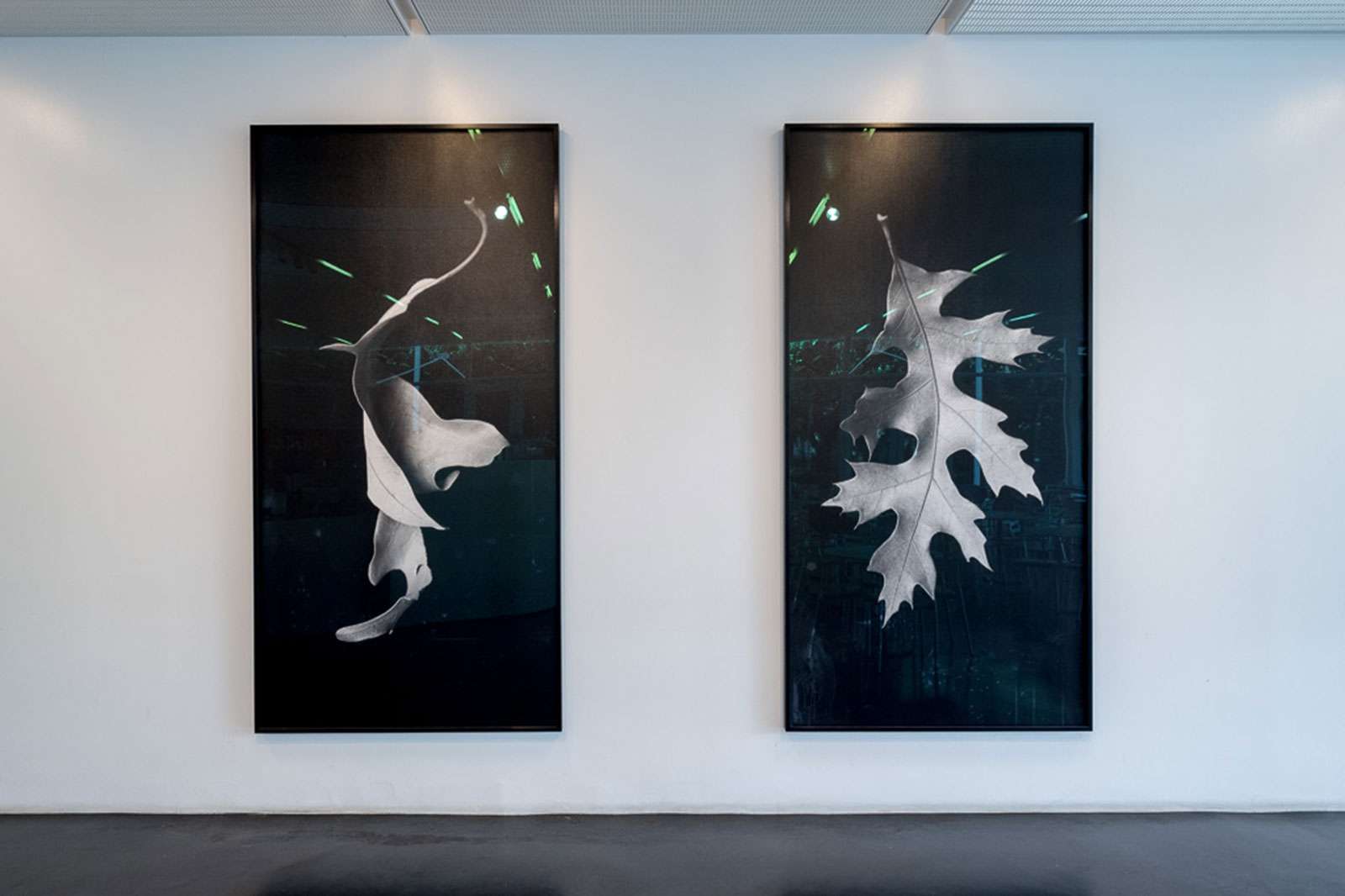 Image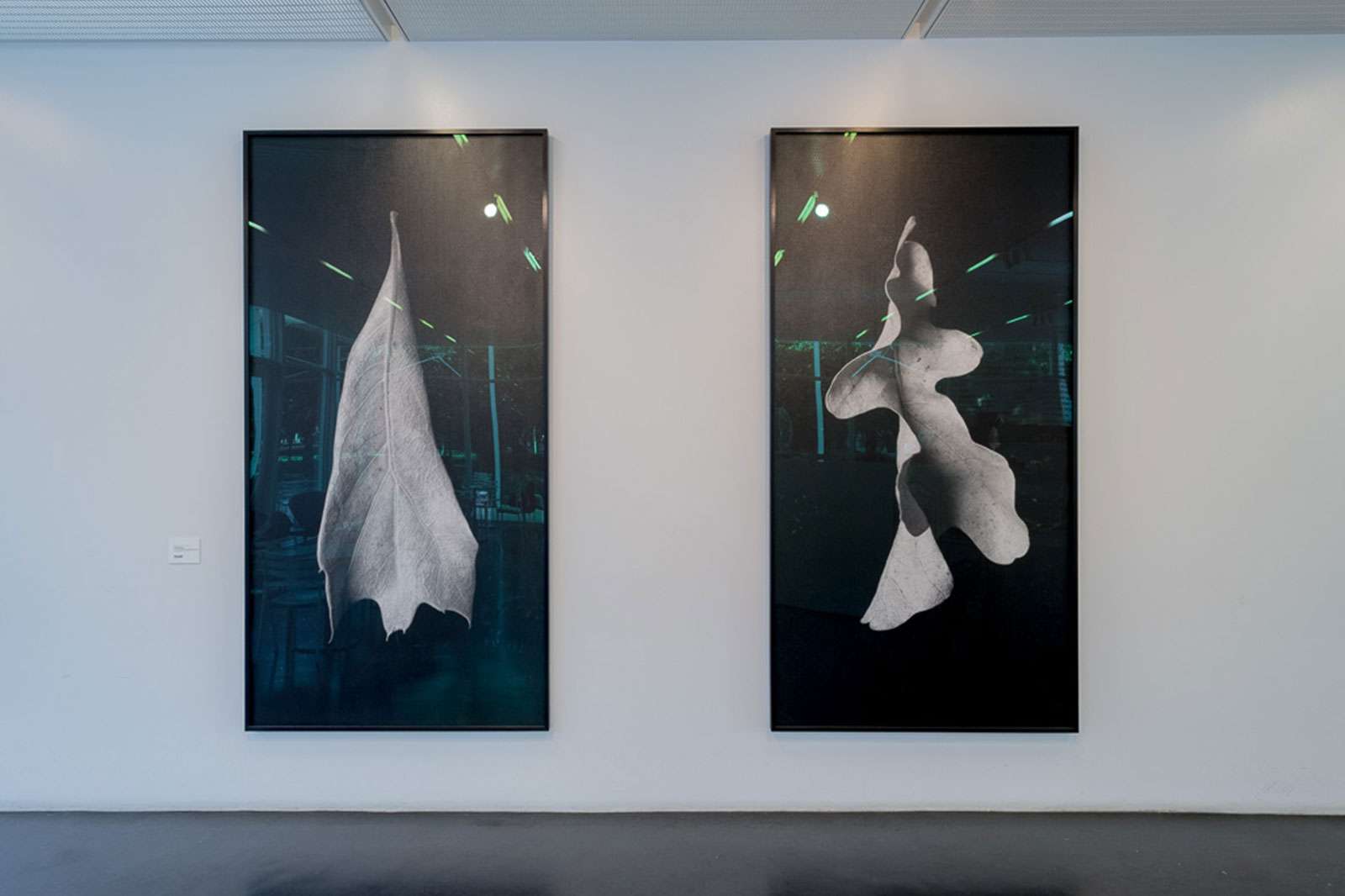 Image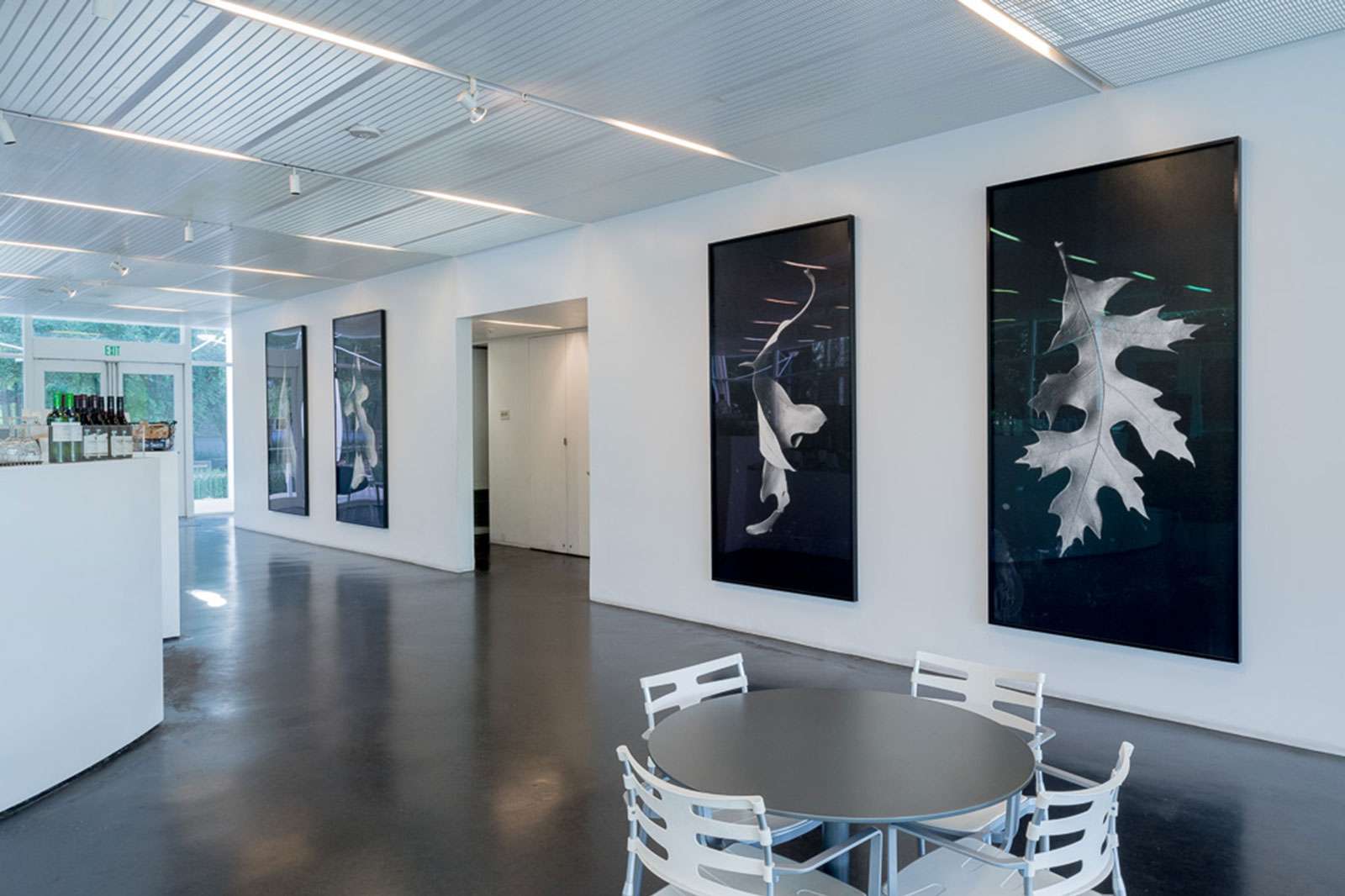 Charles Mary Kubricht
paraMuseum: Environmental Exigencies, 2010
Photographs transferred to canvas
Four panels
Raymond and Susan Brochstein Pavilion
Capital Building Fund Site Specific Commission
For paraMuseum, her ongoing series of site-specific landscape investigations, Charles Mary Kubricht examines the significance of natural objects to specific cultural sites. Environmental Exigencies, her project for Rice commissioned for the Raymond and Susan Brochstein Pavilion, is the product of botanical research. Kubricht collected leaves from the dense canopy of more than 4,300 trees on the Rice campus. Selected examples from various oak species were later scanned against a black background using a high-resolution camera and digitally transferred to canvas.
"From the beginning of this project, I conceptualized the Rice University campus as a 'tree museum,'" says Kubricht. "I view our natural environment—parks and wilderness areas—as conservation institutions filled with artifacts (such as branches, leaves, and pebbles) that are cared for by biologists, archeologists, botanists, and environmentalists…. The four photographs, titled paraMuseum: Environmental Exigencies, reflect my interest in examining the cultural significance of landscape sites and landscape artifacts, rural and urban."
In 2012, Rice University was designated a 'Tree Campus USA' by the Arbor Day Foundation. The Tree Campus USA program honors colleges and universities that use sustainable practices and engage students in tree-planting and conservation initiatives.
About the artist: Charles Mary Kubricht (b. 1946, Houston, TX) lives in Texas and New York, and has been exhibiting her work in the United States and internationally for three decades. She earned a BA at Queens College, Charlotte, an MFA at the University of Houston, and studied at Institut fur Europaische Studien in Vienna. Kubricht works in multiple media, including collage, drawing, stage design, and photography. Her work has been the subject of several museum solo shows, including exhibitions at the Contemporary Arts Museum Houston, the former Austin Museum of Art, and the Art Museum of South Texas. Since 2005, Kubricht has focused on the photographic representation of the ever changing cultural and political events on Mount Livermore located near Marfa, Texas. Her installation Alive-ness: Proposal for Adaptation was on view on the High Line in New York from 2011-2013.