Image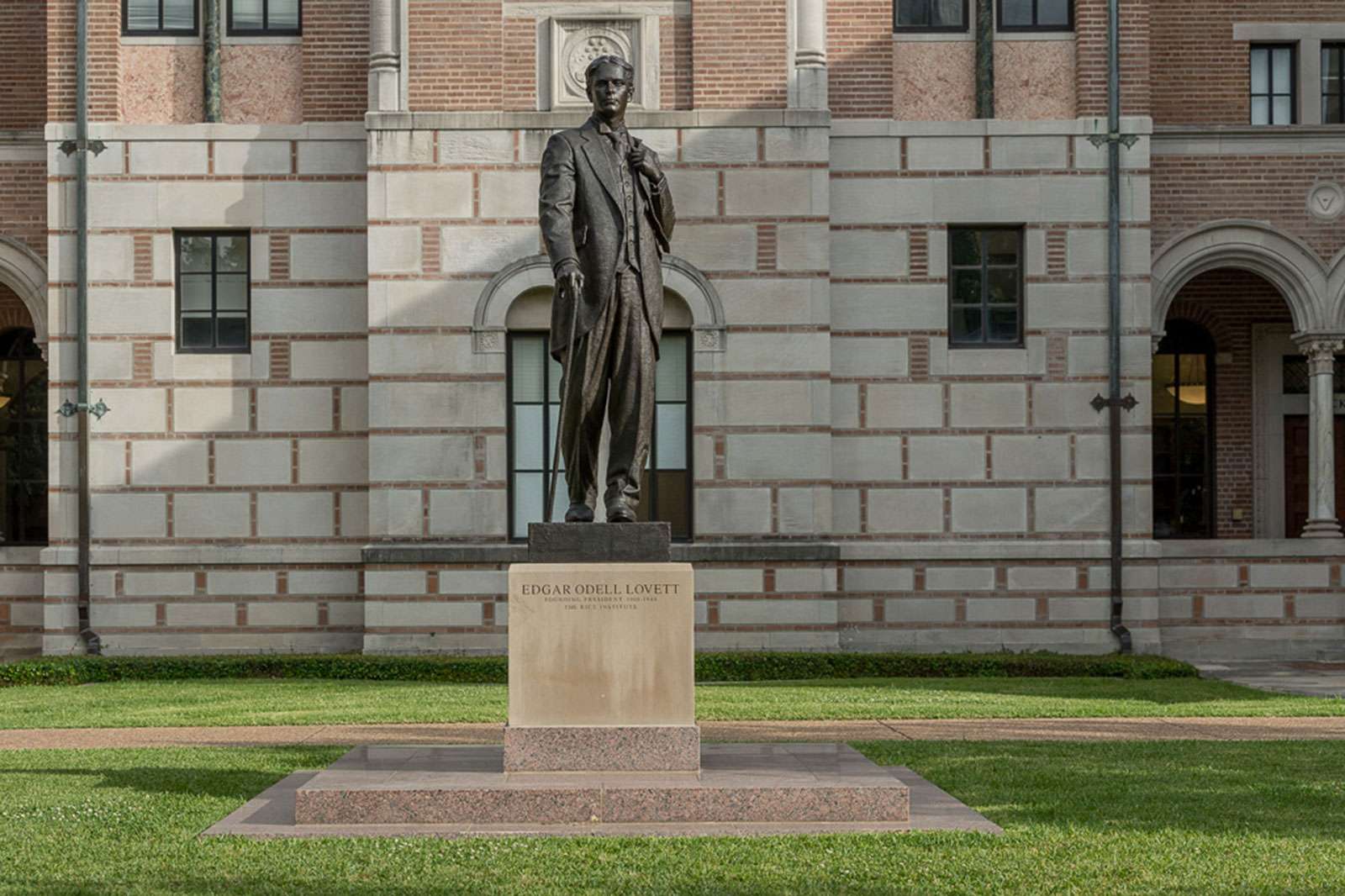 Image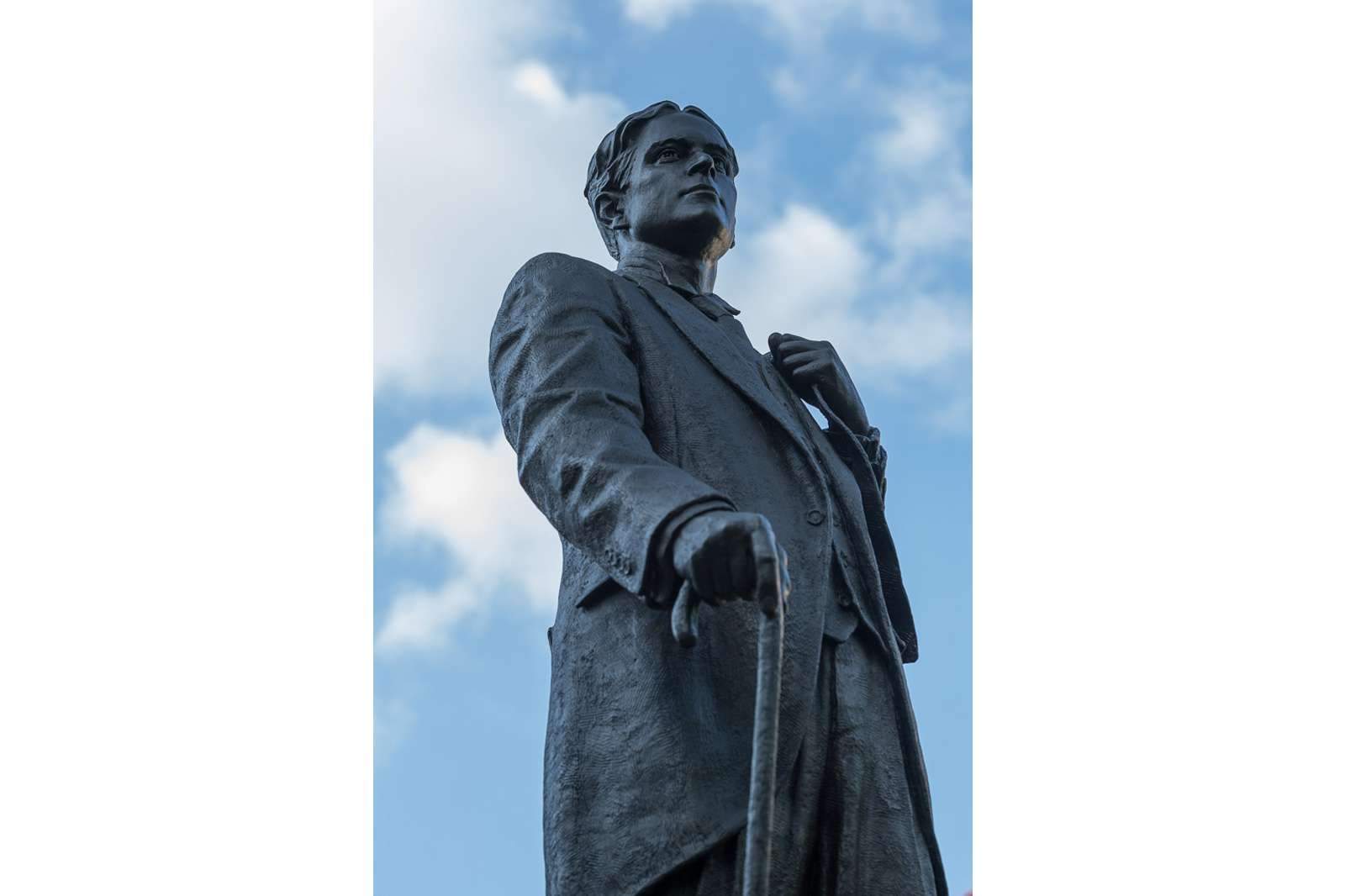 Image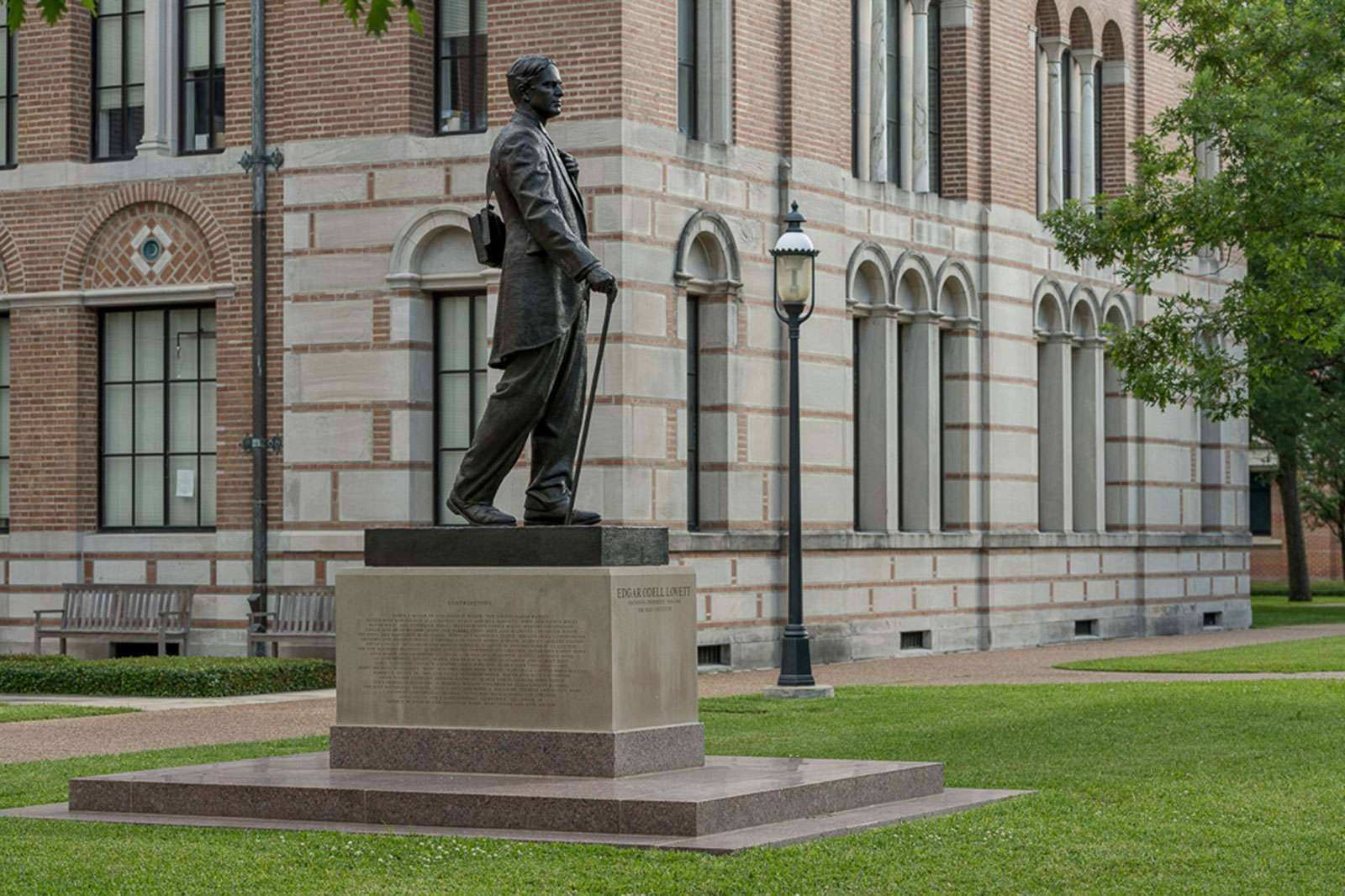 Bruce Wolfe
Edgar Odell Lovett, 2012
Bronze
Keck Hall Courtyard
Gift of the Wortham Foundation with support from Pam and Edgar Lovett II, Mary Nell and Malcom Lovett, Jr., Pat and Fred Burns, Marilyn Graves Lummis, Arthur and Karen Rogers, Mary Eliza and Park Shaper and individual donors.
Commissioned on the occasion of the University's centennial, this bronze statue by sculptor Bruce Wolfe depicts Rice's founder and first president, Edgar Odell Lovett. The statue portrays the younger Lovett, who founded Rice and traveled the world to incorporate the best of what he saw in other universities into his vision for the Rice Institute. Lovett was a member of many learned societies, including Phi Beta Kappa, the London Mathematical Society, the American Association for the Advancement of Science, and the Royal Astronomical Society, and for decades served as a professor of mathematics. Wolfe's statue stands as a monumental marker of the achievements of Rice and its founding president in the University's first hundred years.
About the artist: Bruce Wolfe (b. 1941, Santa Monica, CA) has worked in sculpture, painting, and drawing for more than forty years. He studied at San Jose State University, the Art Institute of San Francisco, and studied portrait painting with Betinna Steinke and sculpture with Bruno Lucchesi. His public commissions include statues of sports pioneer Lamar Hunt at the Kansas City Chiefs Arrowhead Stadium; educator and congresswoman Barbara Jordan at the University of Texas at Austin and Austin airport; and former Supreme Court Justice William Rehnquist at Stanford University. Wolfe is the recipient of the National Endowment of the Arts Federal Design Achievement Award.