Image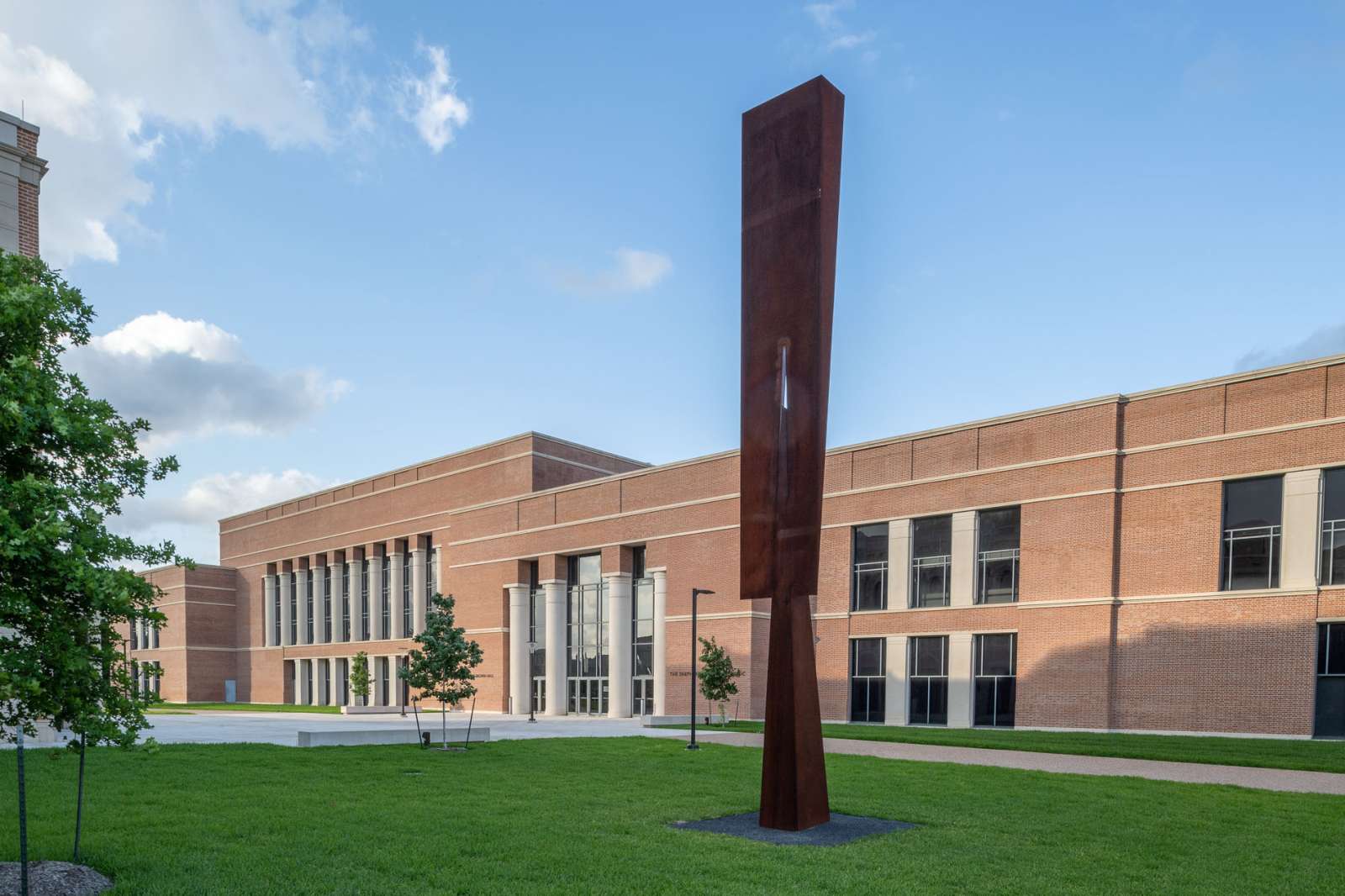 Image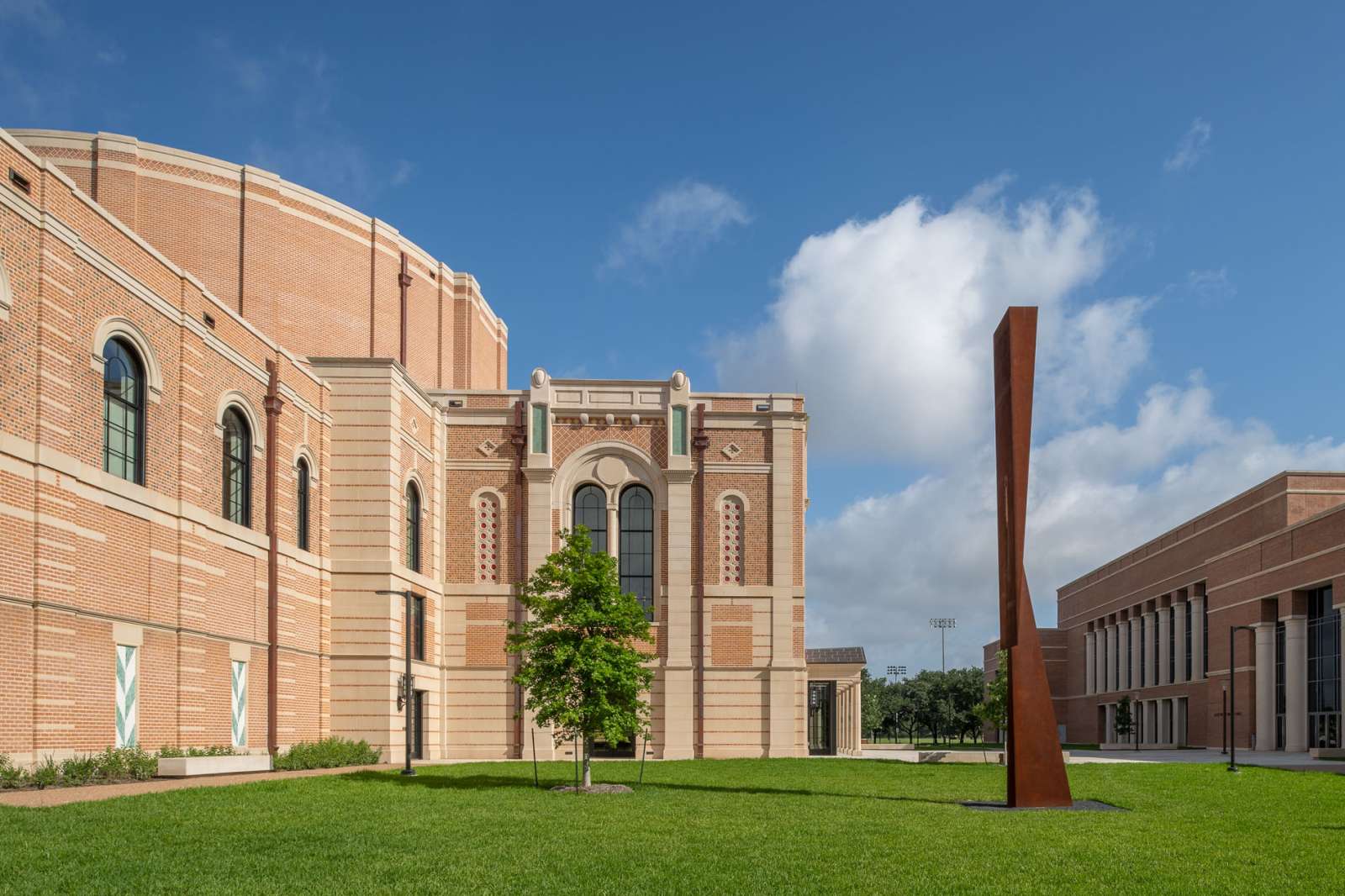 Image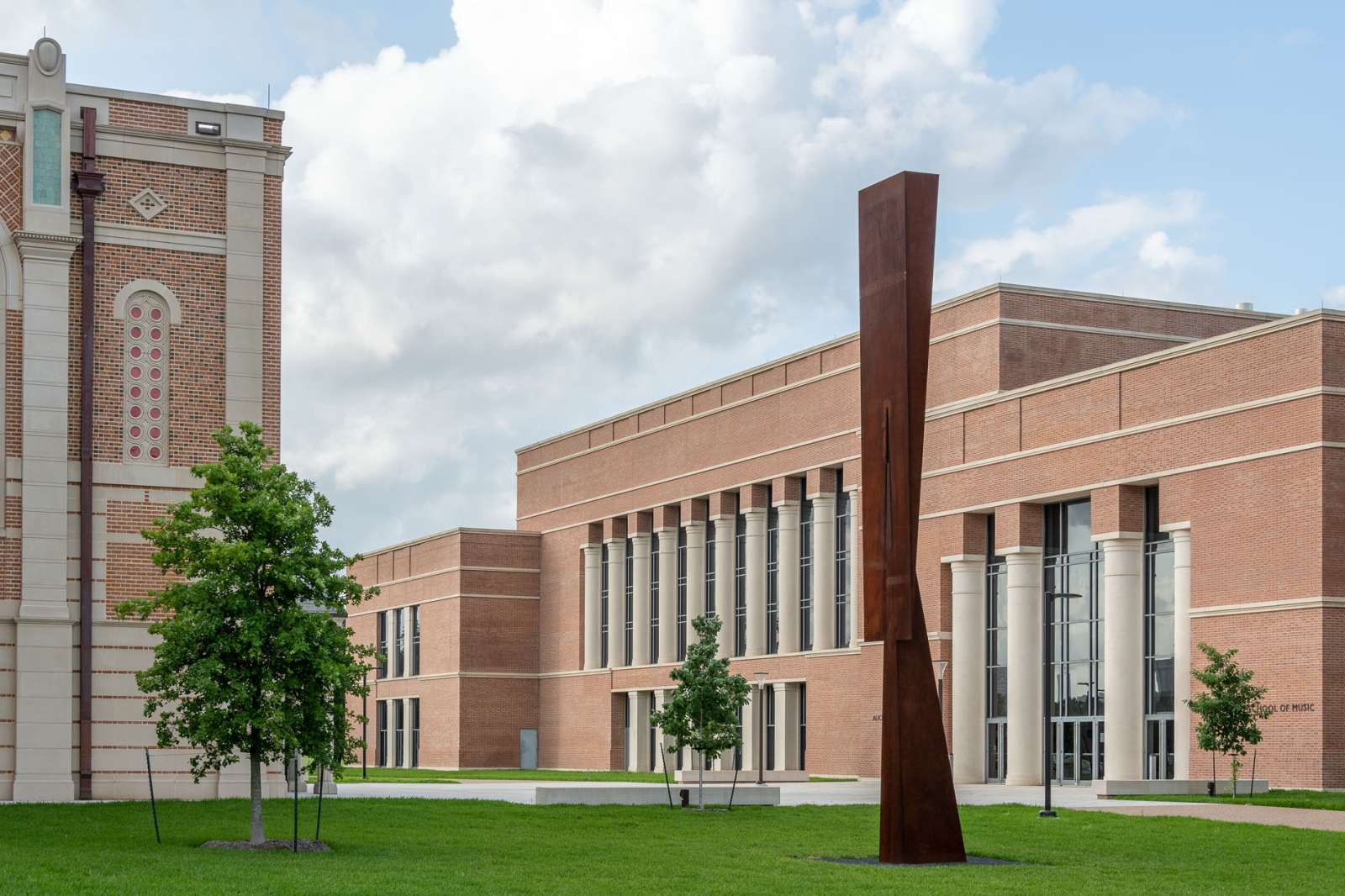 Beverly Pepper
Occam's Wedge, 2008-2021
Cor-ten steel
Lawn adjacent to the Brockman Music and Performing Arts Center
Made possible by Rice University's percent-for-art program and the Shepherd School of Music
Beverly Pepper, a pioneer of shape and form, was one of the few women of her generation to create large-scale sculptures, and one of the first artists to work with Cor-ten steel. From her studio in the Umbria region of Italy, she created innovative, three-dimensional works for more than 60 years. Often working at monumental scale, her sculptures convey a visual lightness that belies their physical weight. The scale and tension inherent in her chosen forms invite viewers to engage bodily with the dynamism of their presence.
Sited in the lawn adjacent to the newly completed Brockman Hall for Opera, Occam's Wedge is one of several works that engage the form of the vertical wedge. As she did with the circle and the triangle, Pepper experimented repeatedly with the wedge form at varying scales throughout her lifetime. These iterations on a theme echo musical variations in which the fundamental idea is repeated in altered forms throughout a composition.
Occam's Wedge is titled after William of Occam (c. 1287-1347), an English Franciscan friar, philosopher and theologian best-known for the problem-solving principle, Occam's razor. Also known as the law of parsimony, Occam's razor states that when presented with two competing hypotheses about the same prediction, one should select the theory that makes the fewest assumptions. This approach appealed to Beverly Pepper who created minimalist forms on a monumental scale to explore the intricacies of human feeling.
About the Artist: Beverly Pepper (b. 1922 New York, NY, d. 2020 Todi, Italy) studied at the Pratt Institute, New York, Art Students League of New York, and Brooklyn College, New York, and at the Académie de la Grande Chaumière, Paris before ultimately settling in Italy. Pepper's work has been exhibited and collected by major museums around the world including the Metropolitan Museum of Art in New York; the Brooklyn Museum, New York; the Museum of Fine Arts, Boston; the Hirshhorn Museum, Washington, D.C.; the Nasher Sculpture Center, Dallas; the Whitney Museum of American Art, New York; Centre George Pompidou, Paris; Museu d'Art Contemporari de Barcelona, and the Palazzo degli Uffizi, Florence, among many other institutions. Pepper is a recipient of the Chevalier de l'Ordre des arts et des lettres, the Alexander Calder Prize, and the International Sculpture Center's Lifetime Achievement in Contemporary Sculpture Award. Houstonians can see another example of her work Polygenesis (Houston Sentinels) (1982) in the plaza of the Four-Leaf Towers in Uptown.