Image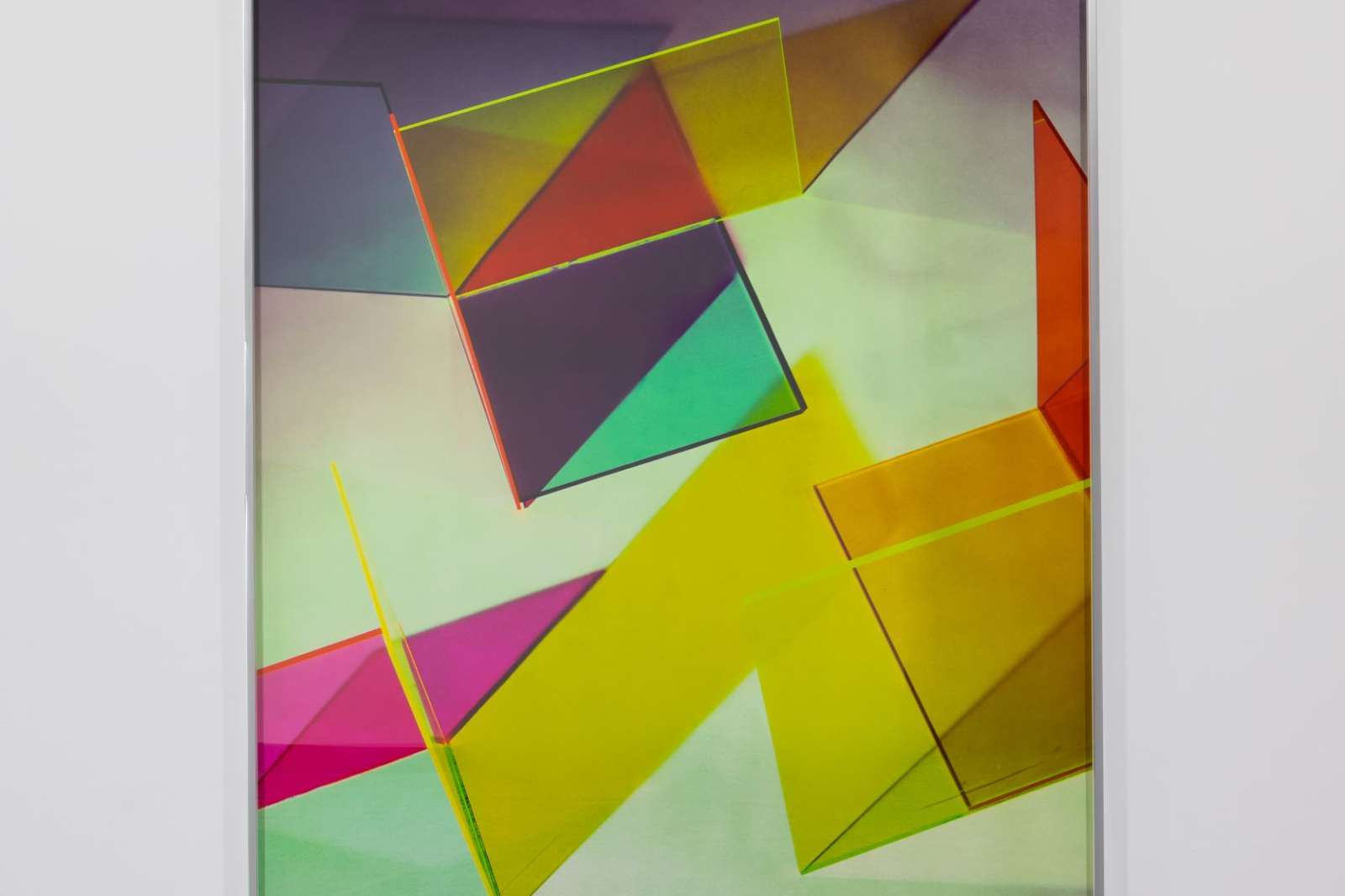 Image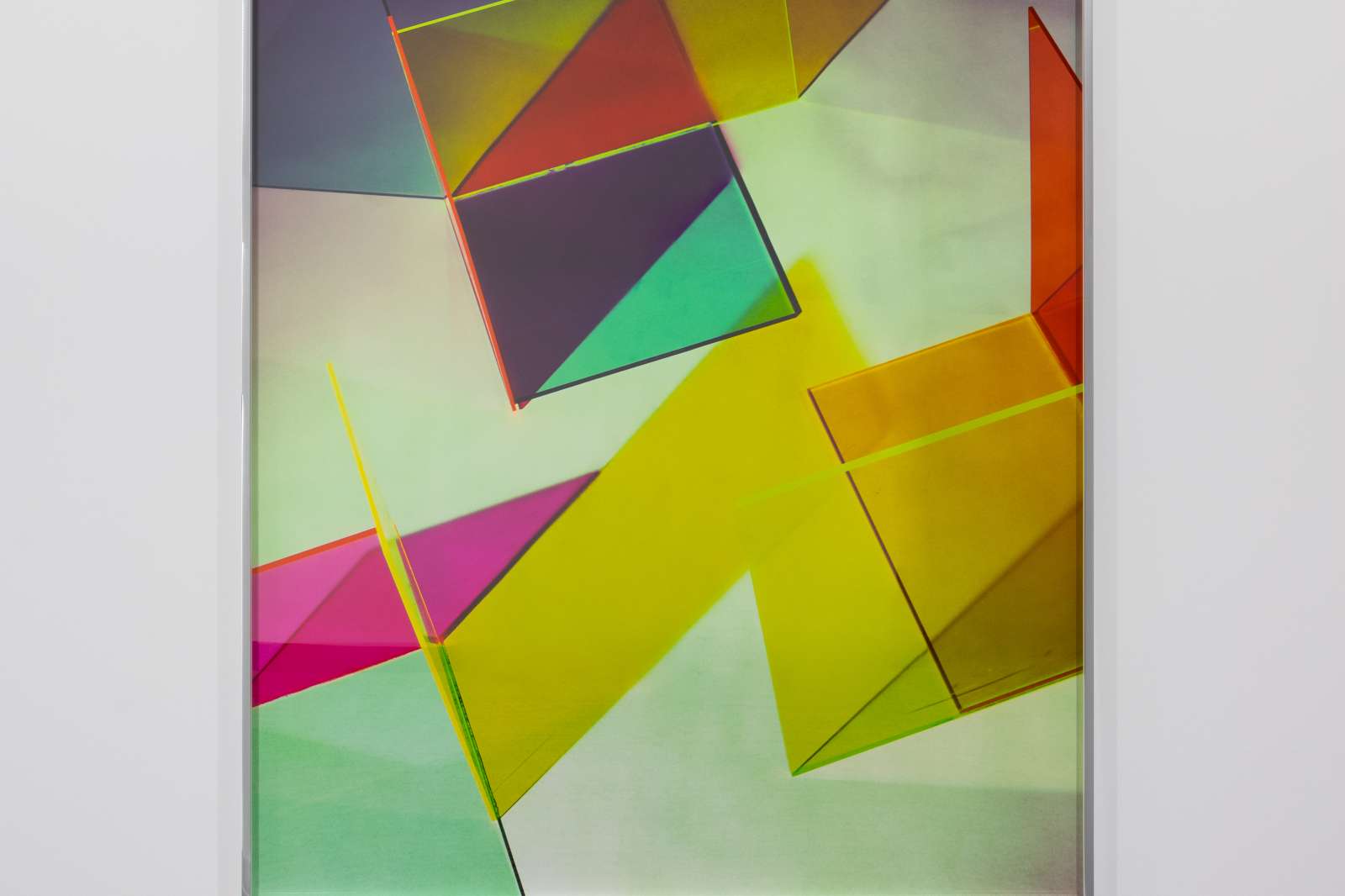 Barbara Kasten
Collision 3 T, 2017
Digital chromogenic print
Jones Graduate School of Business, McNair Hall, second floor
Made possible by the Jones Graduate School of Business
Although best known for her experimental photography, Barbara Kasten developed her practice
across disciplines, working at the intersection of sculpture, painting, theater, textile, and
installation. After focusing on fiber art in the 1970s, Kasten gravitated towards photography,
making cyanotypes by placing materials directly on light-sensitive paper to create abstract
compositions. In the following decade, the artist continued her innovative approach, initially
making installations in her studio for the camera and subsequently photographing large
architectural spaces. In 1982, she was among the first artists to be invited by Polaroid to use their
new, large-format film. Throughout her career she has experimented with photographic
processes, from Cibachromes to video installations, engaging new technologies in support of her
process-based approach.
Collision 3 T is representative of Kasten's ongoing engagement with abstraction, light, and
structure. The large-scale photograph is the result of the artist's careful composition of materials
in a studio set. The process involves the artist moving through the installation, adjusting props,
which must be permeable to allow adjustments and enable the effects created by light, shadow,
color, and reflection, while going back and forth between the camera and her set. In Kasten's
own words, "I work bodily in the space, moving, touching — I have to be in it." It is through this
dynamic physical process that she explores qualities of light, space and specific materials, such
as transparent sheets of Plexiglas. The physical immediacy of Kasten's staged installation is
abstracted through photography, flattened in the translation from a three-dimensional space to a
two-dimensional image, offering a distorted sense of scale as a subtle means of questioning
human perception.
About the artist: Barbara Kasten (b. 1936, Chicago, Illinois) earned her BFA from the
University of Arizona, Tucson, in 1959 and her MFA from the California College of Arts and
Crafts (now California College of the Arts) in Oakland in 1970. In addition to solo shows at
Kunstmuseum Wolfsburg, Germany in 2020 and the Institute of Contemporary Art, University of
Pennsylvania, Philadelphia in 2015, Kasten's work has been exhibited at the Centre Pompidou,
Paris; the Sharjah Biennial; the Museum of Contemporary Art Chicago; and the Los Angeles
County Museum of Art; among many others. Her work is represented in various collections
including the Amon Carter Museum, Fort Worth; Centre Georges Pompidou, Paris; Centro
Cultural Arte Contemporaneo, Mexico City; Los Angeles County Museum of Art; Museum of
Contemporary Art Chicago; Museum of Fine Arts, Houston; National Gallery of Art,
Washington D.C.; and Tate Modern, London. The artist lives and works in Chicago, Illinois.