Image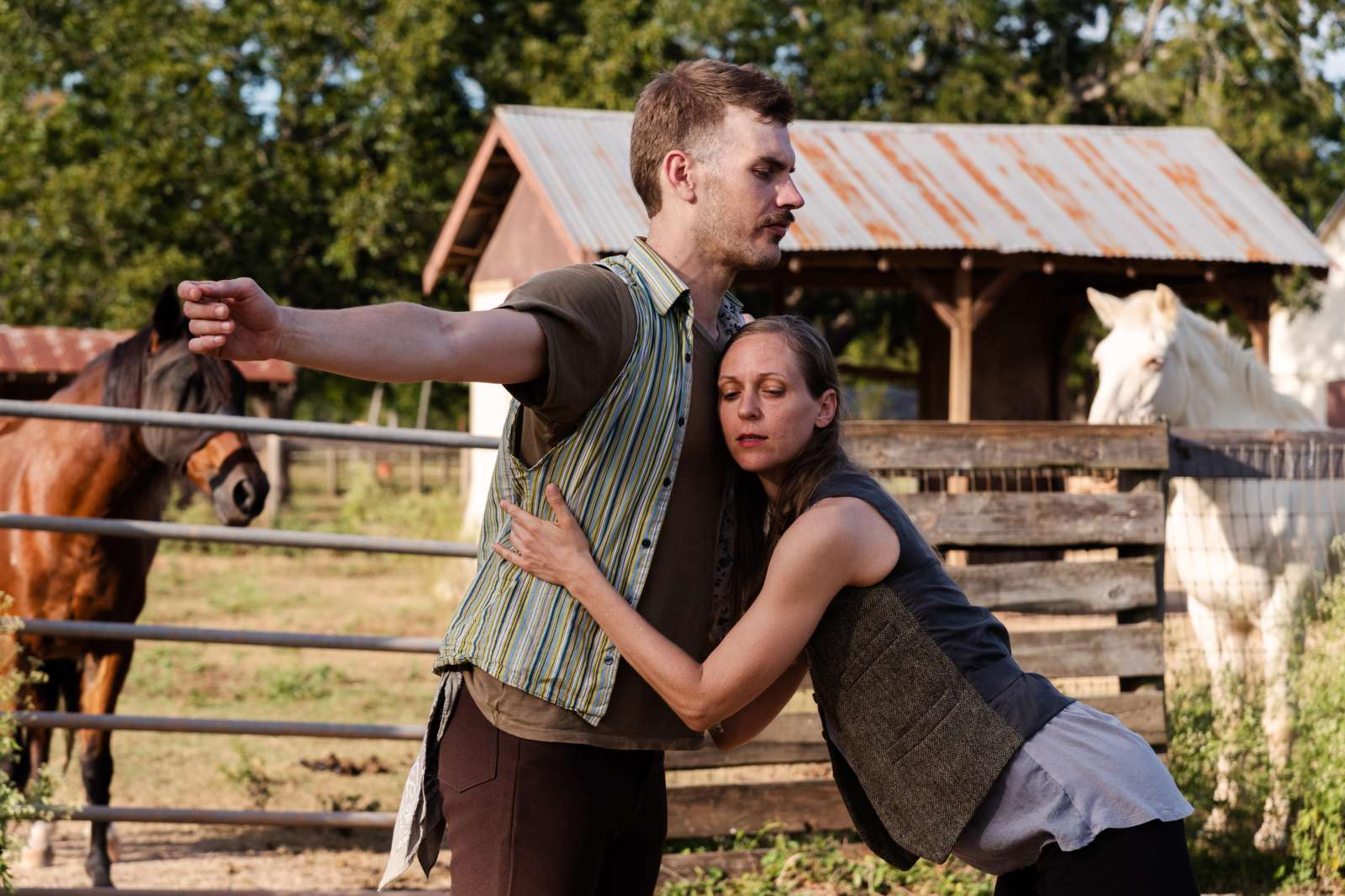 horse latitudes
Final performance by Hope Stone Dance
Wednesday, December 13 - Thursday, December 14, 2023
Moody Center for the Arts | Lois Chiles Studio Theater
Join the Moody in celebrating the 27-year history and impact of Hope Stone Dance. Experience the final performance by the company, horse latitudes, an immersive and multi-media work that explores how we can collectively heal over time. 
The term "horse latitudes" refers to the regions thirty degrees north and south of the Equator. The origin of the phrase comes from the colonial period when ships sailing to the "New World," would stall for weeks in these areas notorious for calm winds. Crews, unable to sail, would throw the horses they were transporting overboard to conserve water. The difficult sacrifice amid challenging circumstances implied by the term shaped Weiner's creative vision. 
"I read a lot about equine therapy, how horses have the ability to hear a human's heartbeat from four feet away, how in the wild they synchronize their heartbeats to each other in order to sense danger, and how horses have the ability to naturally calm us as their hearts beat at half the rate of humans," said Weiner. "What a difficult choice for those sailors as they sat in the horse latitudes, saving themselves by sacrificing such beautiful creatures. I thought 'What would happen if dancers and horses were brought together, in the midst of so much pain these last several years, could it be a gesture, an apology, a way to heal?'" 
The film was created with Director of Photography Ben Doyle of BEND Productions, composer Ran Bagno, editor Ari Feldman, and the nine company dancers featured in the film.
Hope Stone Dance artists are Jacquelyne Boe, Donna Crump, La'Rodney Freeman, Chris Hannon, Rachael Hutto, Lindsey McGill, Travis Prokop, Candace Rattliff, Donald Sayre, and Brit Wallis-McGrath.

This final performance marks a shift of resources from the dance company to The Hope Project, an arts education outreach program managed by Hope Stone.  You can read more about the program here. 
Performance dates and times:
horse latitudes
December 13, 2023 @ 7:00pm (with post-show Q&A)
December 14, 2023 @ 7:00pm & 9:00pm
 
Tickets are $30 and are available through the Register link.