Image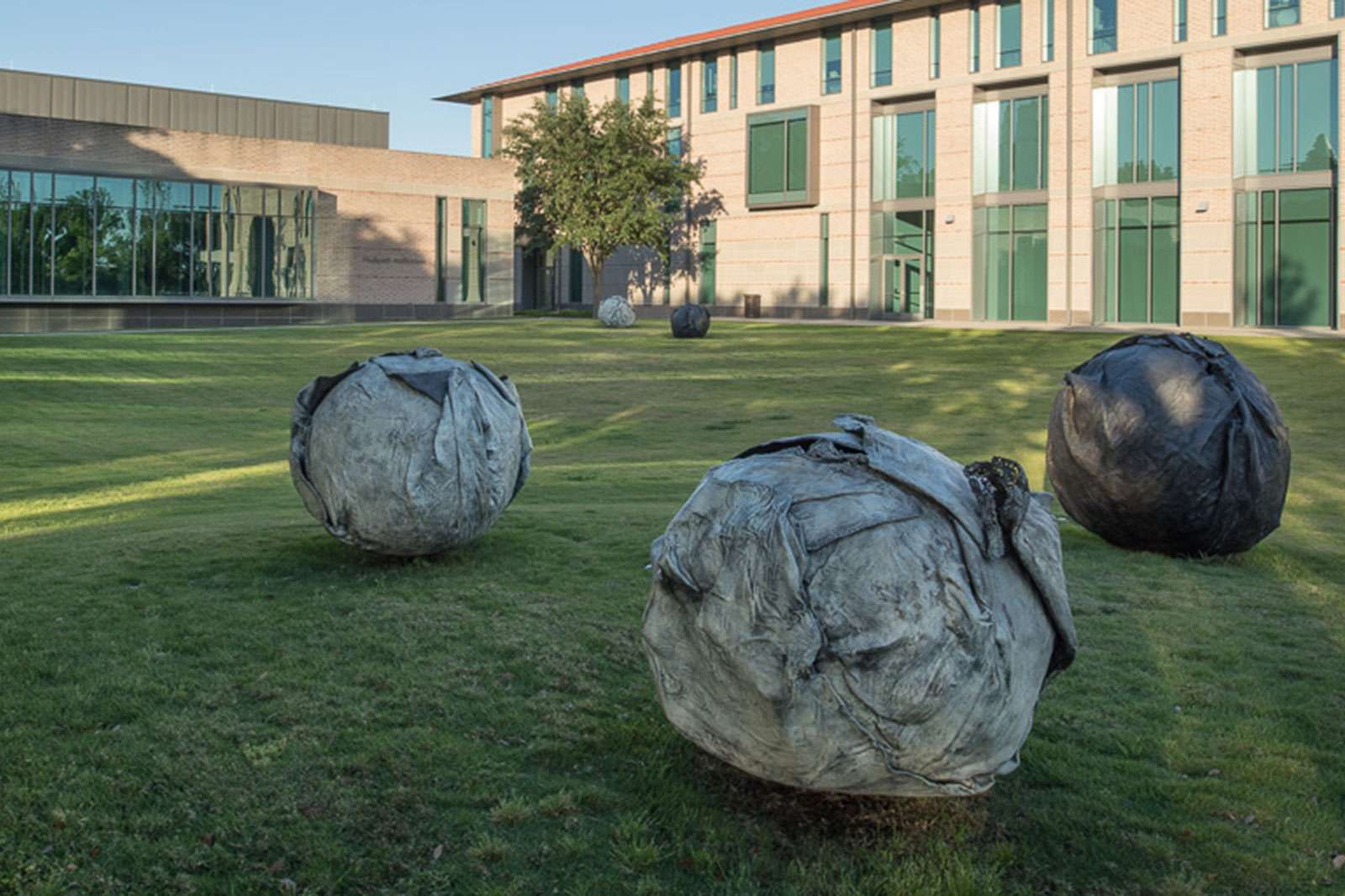 Image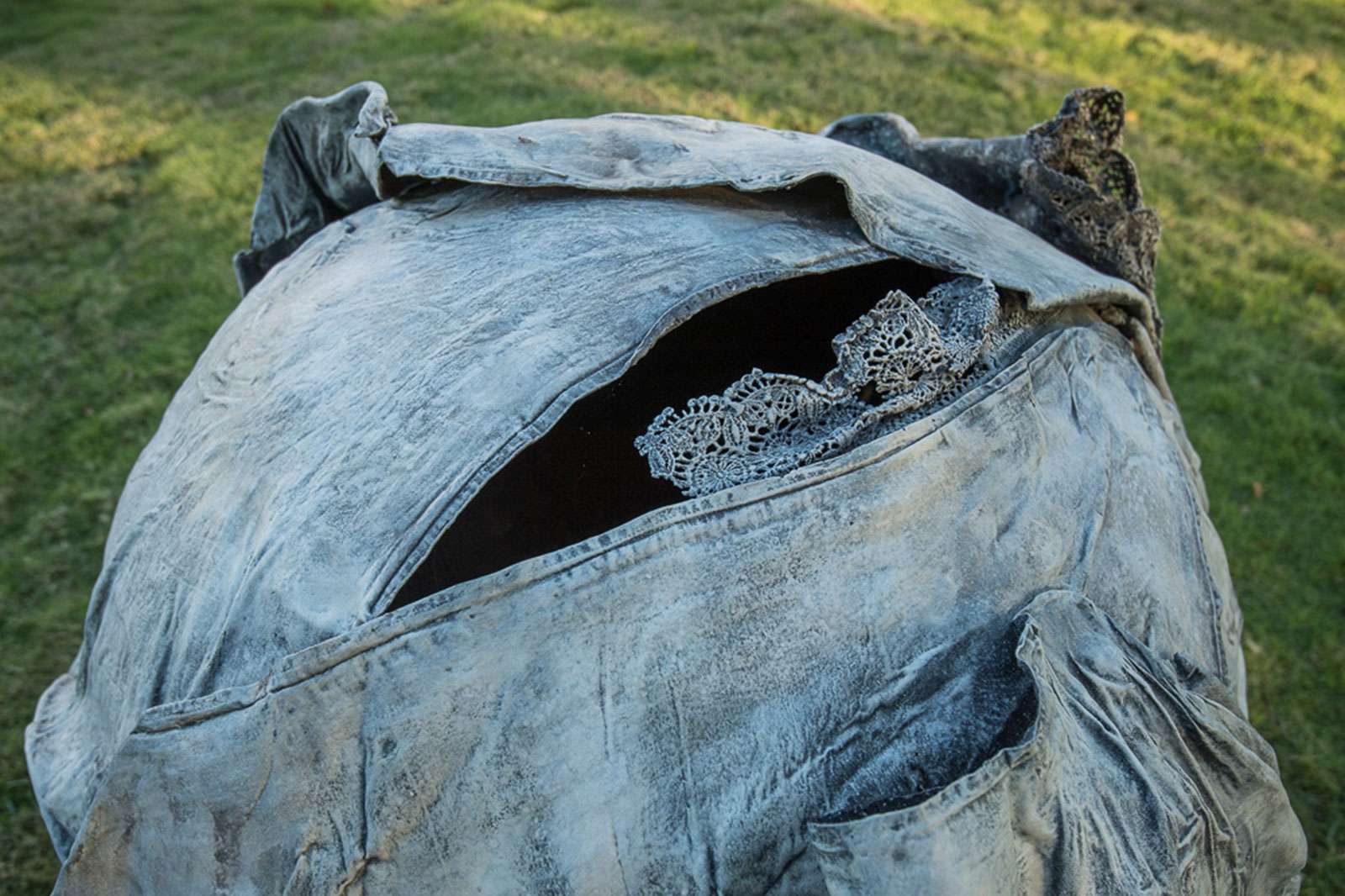 Image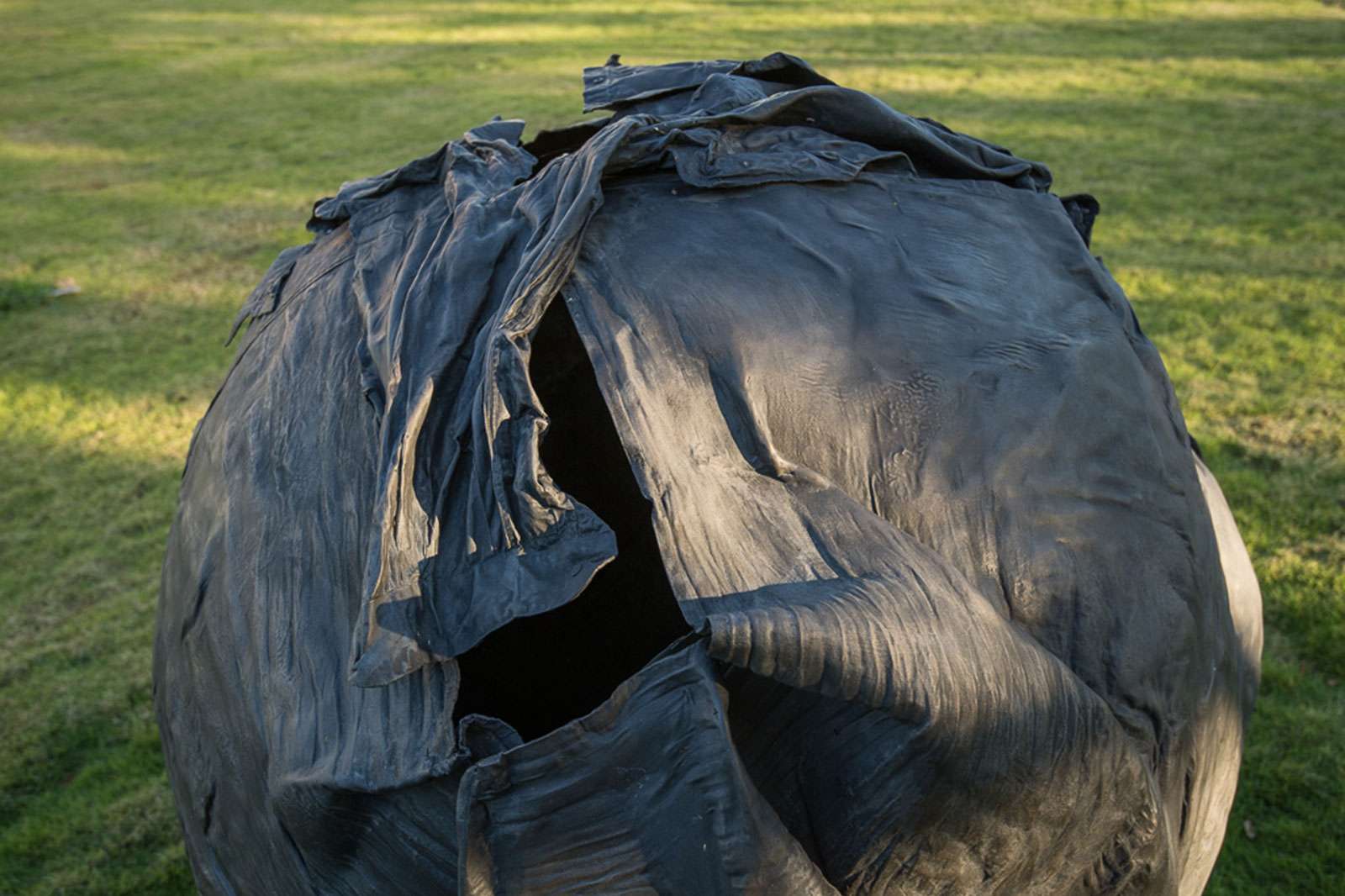 Joseph Havel
In Play, 2014
Patinaed bronze
Anderson-Clarke Center Great Lawn
Gift of Leslie ('69) and Brad Bucher ('65)
These bronze sculptures by celebrated Houston artist Joseph Havel deserve close inspection. From afar, these patinaed spheres boast brooding Minimalist forms. Up close, however, they reveal subtle details nearly invisible at a distance. Lace patterns and flat-felled seams, like the kind found on the sides of denim jeans, line the rounded corners of these metal orbs. Fabric traits, like wrinkles and supple folds, appear light and delicate despite their bronze character, confounding the nature (and history) of traditional bronze sculpture. Bedsheets, shirts, lace, and other fabrics were cast into molds in a production process that spanned a year and a half. The original garments, which were soaked in wax, were then burned away and the resulting molds filled with bronze.
"I wanted you to feel like you could move up to them, you'd see one thing, you'd move away from them and see another," Havel says, "and that potentially they're always changing—that they're organic in some way…. A lot of the time I work with things that have a fabric nature to them, that catch a gesture, that feel active in some way. I also use fabric that's recognizable… so that you have [a] kind of relationship to [the objects]."
Hovering perfectly on the Anderson-Clarke Center Great Lawn in two groupings, as if the spheres could be easily nudged or rolled across the grass, and teasing the viewer's perceptions with its fabric details, these five hollow bronze objects are genuinely playful and engaging. In Play toys with material expectations and invites intimate inspection and re-examination.
About the artist: Born in Minneapolis, Minnesota (b. 1954), Houston-based artist Joseph Havel is a sculptor who for decades has worked in bronze, resin, and fiber. Havel's work weaves together personal narrative and larger historical forces. The juxtaposition of divergent materials (here, bronze and cloth) and a trompe l'oeil sensibility are common themes found in Havel's work, which also comments on Minimalism and the construction of identity. His work has been exhibited widely in the United States and Europe, and is in the collections of many museums, including the Pompidou Center, the Whitney Museum of American Art, and the Modern Art Museum of Fort Worth. In 1987 he was awarded a National Endowment for the Arts Artist Fellowship and in 1995 he received a Louis Comfort Tiffany Artist's Fellowship. Havel has served as Director of the Glassell School of Art at the Museum of Fine Arts, Houston since 1991.