Image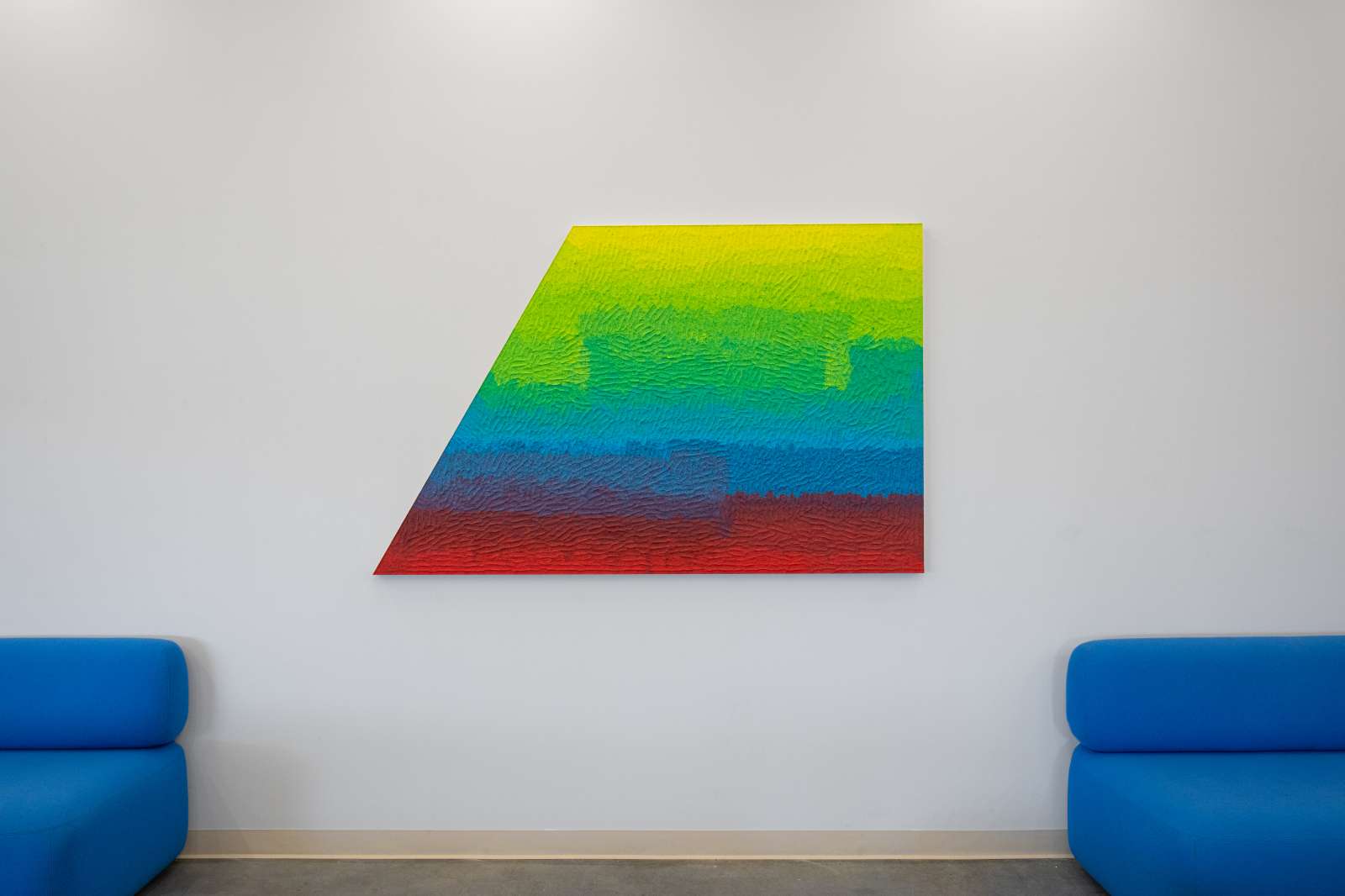 Image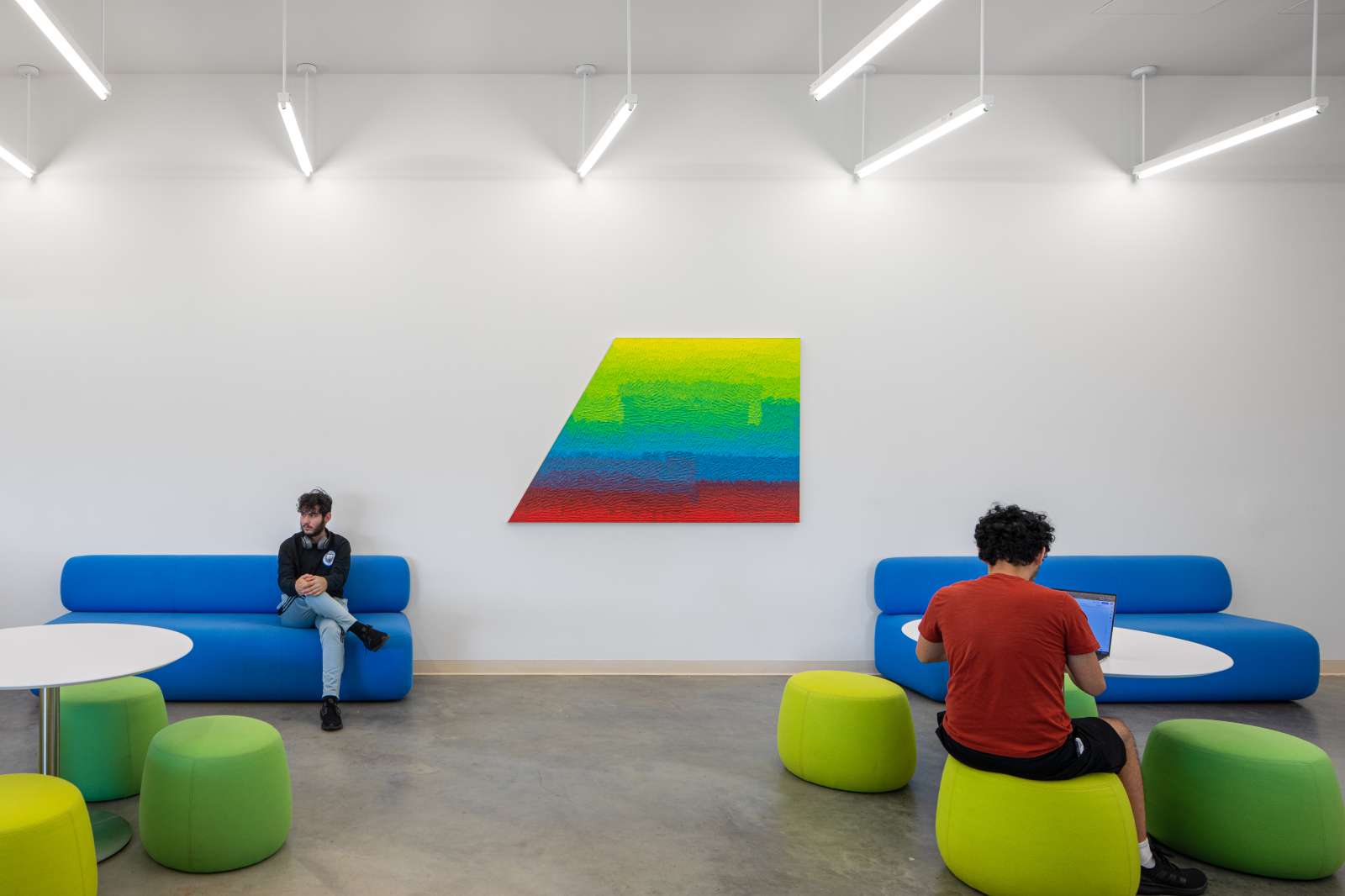 Image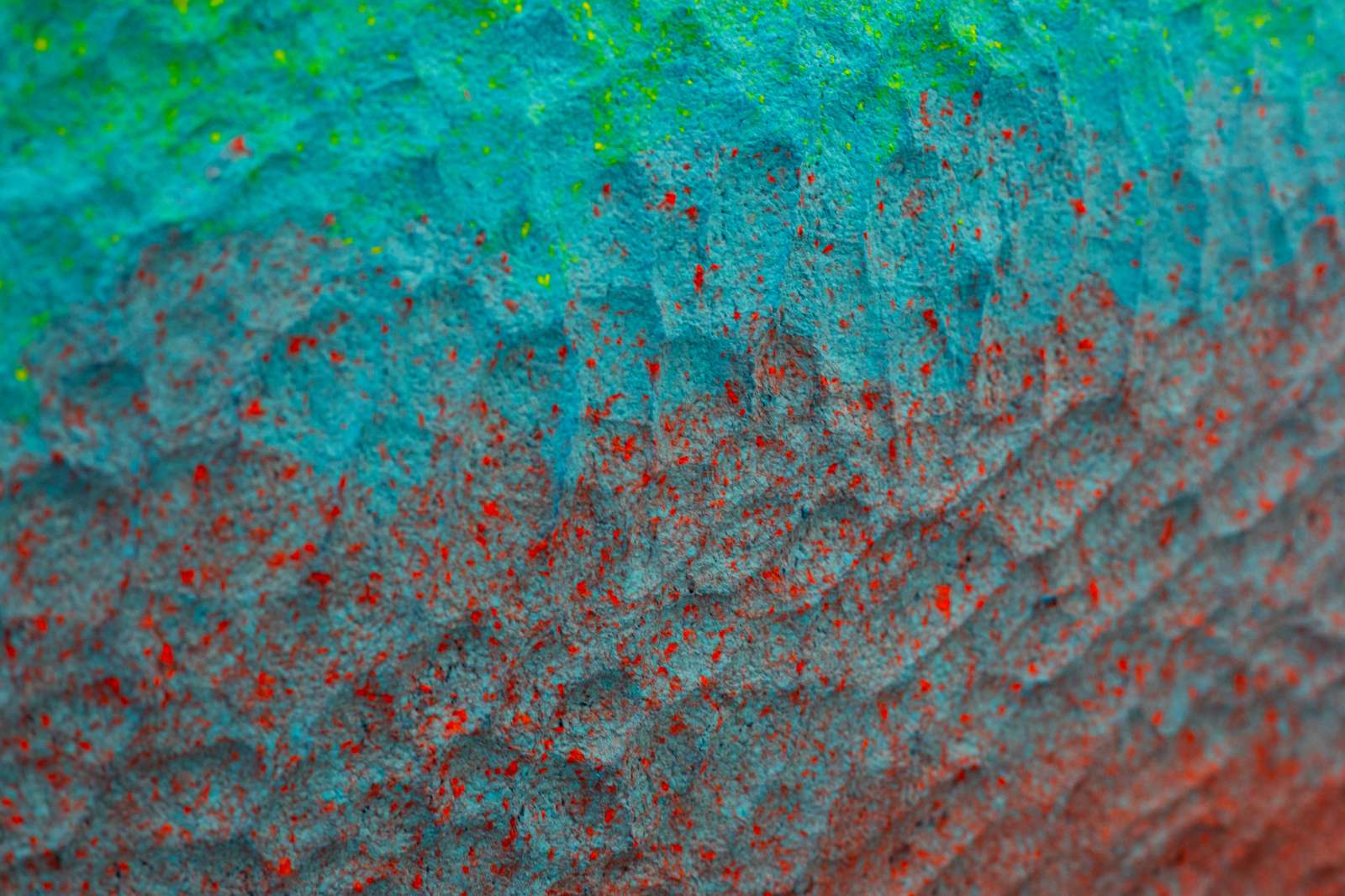 David Scanavino
Untitled, 2016 
Archival paper pulp on panel
Moody Center for the Arts, Lovett Lounge
Gift of the Artist with Klaus von Nichtssagend Gallery, New York
Influenced by memory, both his own and that of the culture at large, David Scanavino is interested in often-overlooked materials found in ubiquitous institutions, such as schools or hospitals, and how these environments subliminally shape our social understanding. Drawing from the history of western art, Scanavino's practice incorporates unconventional media like linoleum tile or newspaper pulp into dynamic, colorful compositions that reference the history of abstract painting. 
Preceding the inclusion of his work in the Rice Public Art collection, Scanavino created the first site-specific installation at the Moody Center for the Arts in 2017. Made of industrial tiles, Repeater playfully skewed the shape of the Central Gallery floor, sending it up the walls to a height of 24 feet. The colorful patterns that comprised the installation also created pathways on the ground, inviting visitors to further immerse themselves into the work. 
Untitled continues Scanavino's investigation into commonplace materials, in this case, archival paper pulp on panel, creating a unique surface while invoking the tradition of abstract landscape painting through colorful horizontal bands. The dynamic shape activates the panel with a sense of motion and brings energy to the surrounding architecture, while the technique of pressing paper directly onto the surface of the panel leaves a trace of the artist's hand, creating a record of time and place. The work is part of a series of shaped works Scanavino created in 2016, that were shown at the Armory in New York. 
About the Artist: David Scanavino (b. 1978, Denver, Colorado) graduated from the Rhode Island School of Design (BFA in painting, 2001) and the Yale University School of the Arts (MFA in painting, 2003). Scanavino has had numerous group and solo gallery exhibitions over the past fifteen years, including solo museum exhibitions at the Aldrich Contemporary Art Museum in Ridgefield, Connecticut, and at the Pulitzer Arts Foundation in St. Louis, Missouri. He lives and works in Providence, Rhode Island and teaches at the Rhode Island School of Design.