Image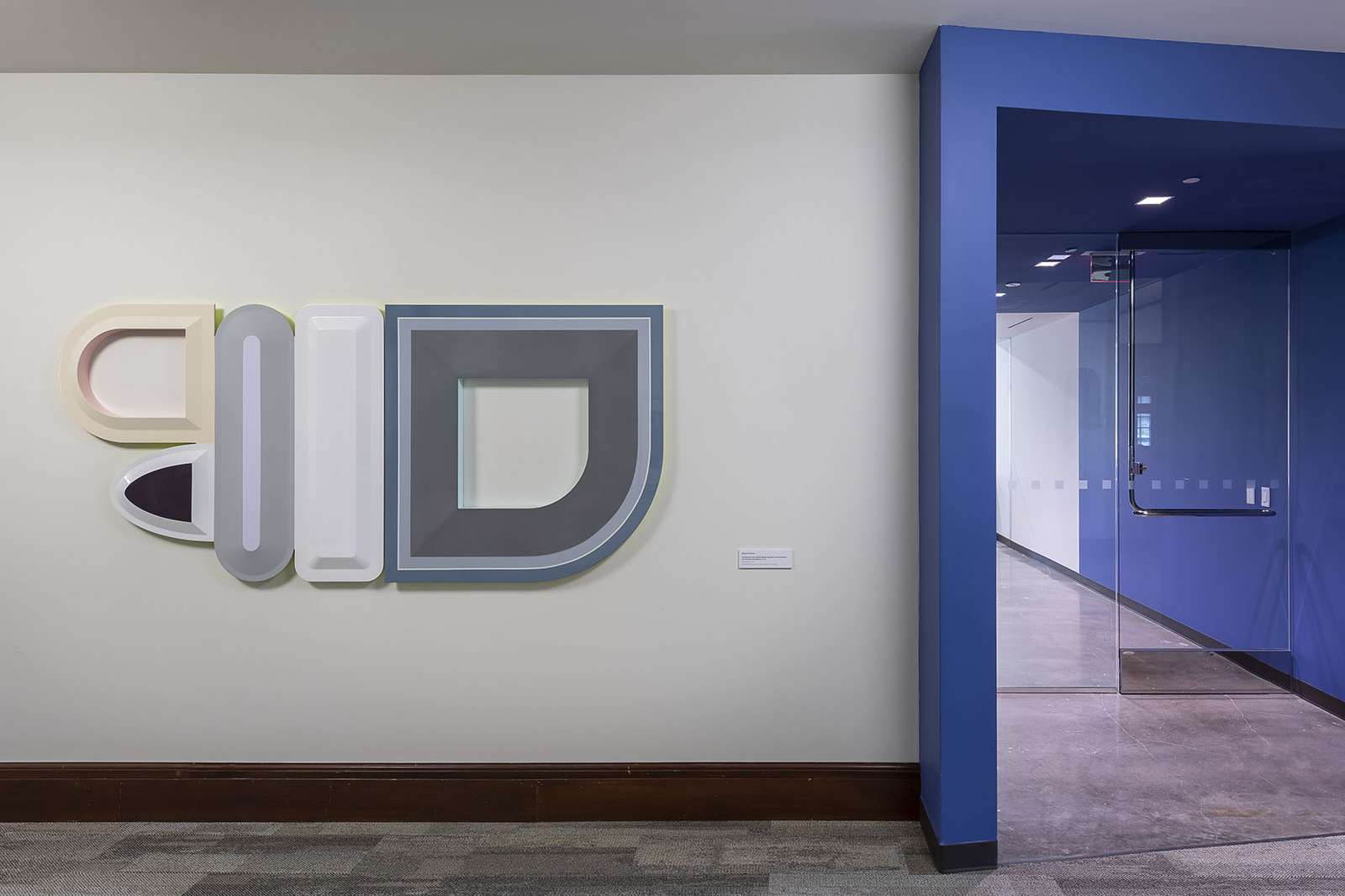 Image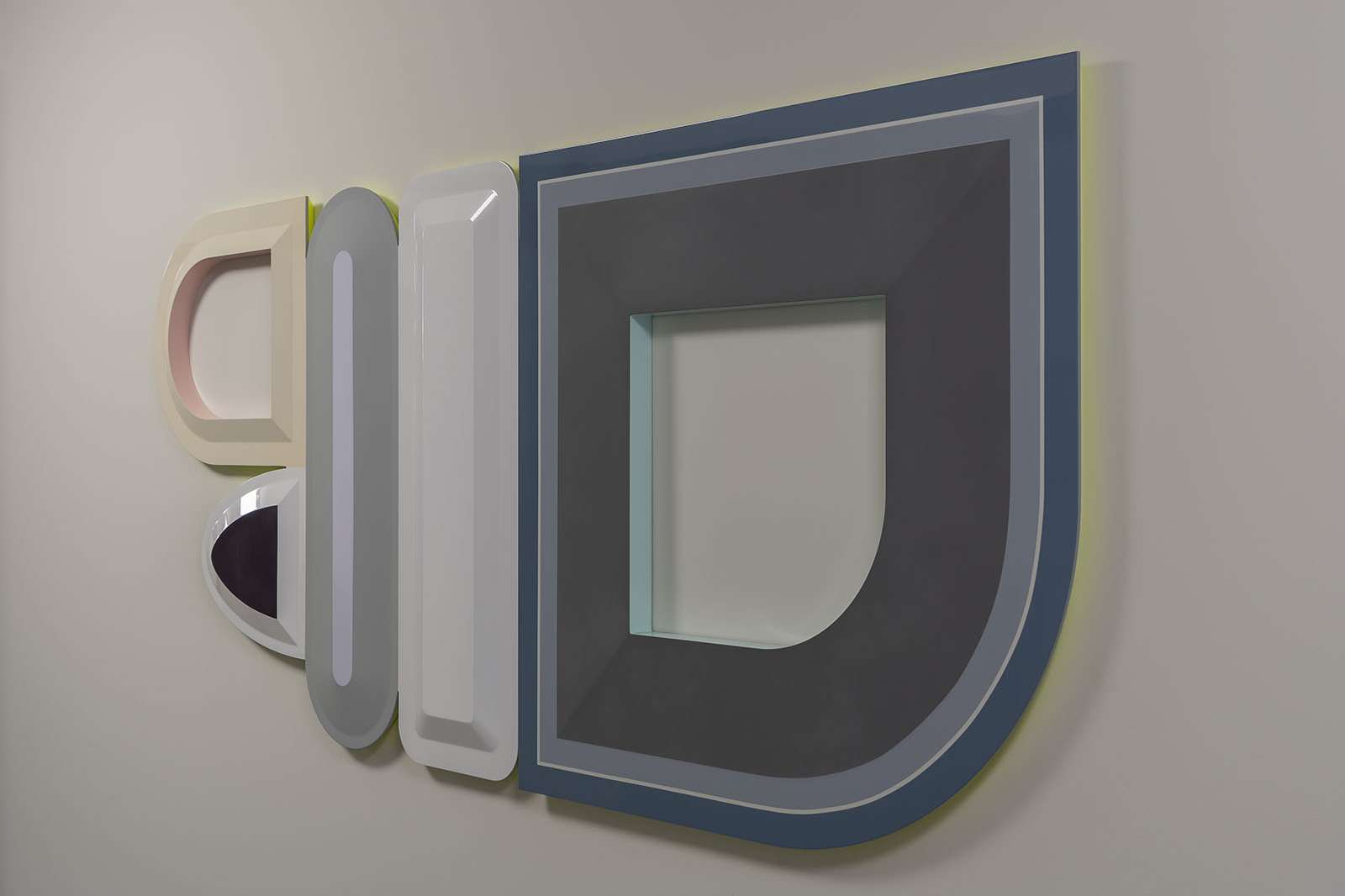 Image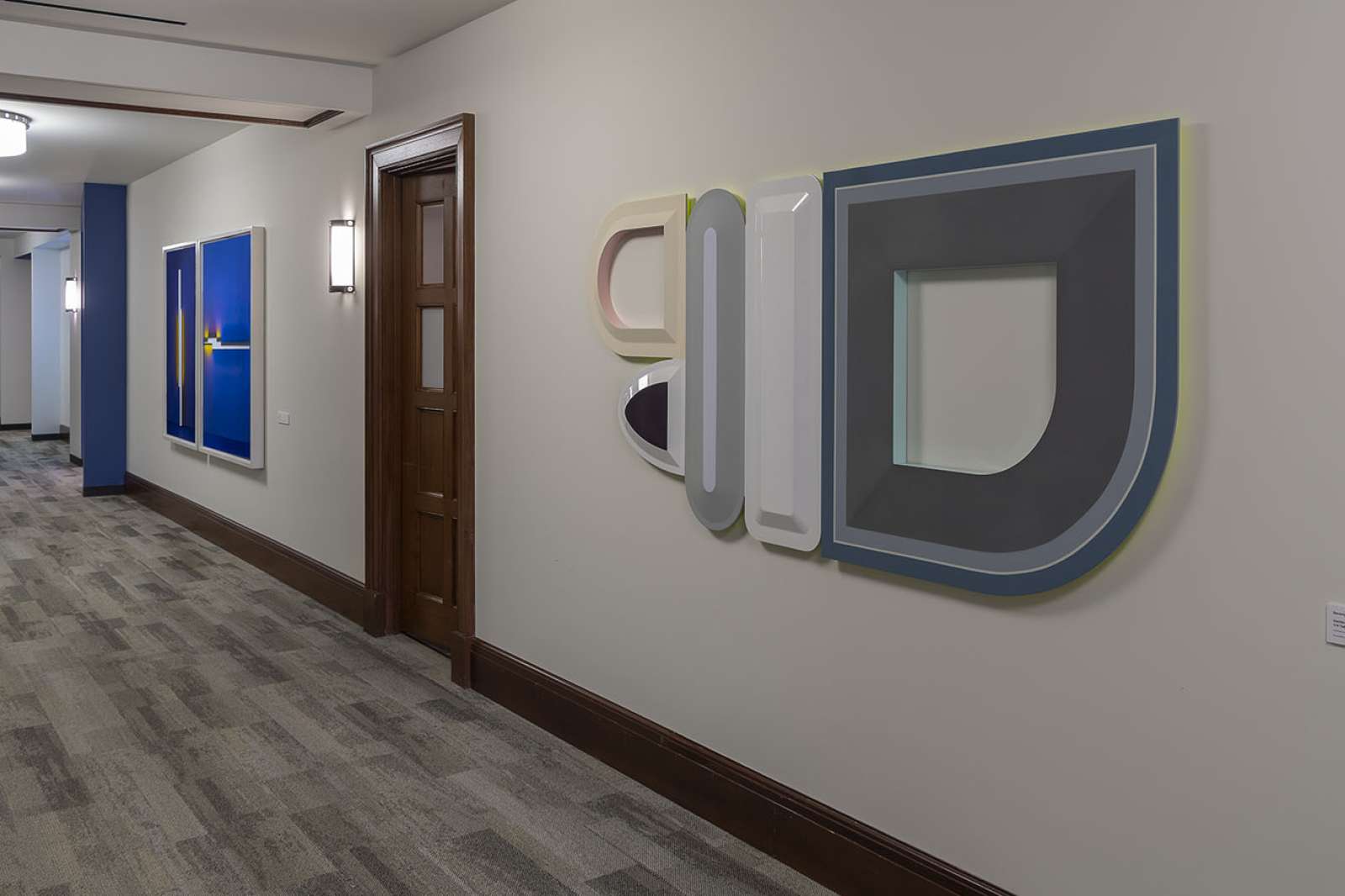 Beverly Fishman
Untitled (Anxiety, ADHD, Bipolar Disorder, Anti-Psychotic, ¼ Tab Opioid Addiction), 2019
Urethane paint on wood
Corridor adjacent to Audrey's at the Jones Graduate School of Business, McNair Hall
Made possible by the Jones Graduate School of Business
Beverly Fishman is best known for her powerful, abstract paintings whose formal qualities reference the art historical traditions of hard-edge abstraction and minimalism, while addressing the impact of technology and the pharmaceutical industry on human life. In her continually evolving practice, Fishman uses a wide array of different materials such as wood, paper, blown glass and aluminum, as well as more unconventional media, including cast resin, mirrored Plexiglass, and powder-coated metal infused with vibrant colors.
In her relief paintings Fishman transforms wood and urethane paint into shapes that evoke the design and aesthetics of pharmaceutical medications. Fishman draws inspiration from the increasingly complex combinations of medicines individuals take, particularly as they age. She connects these different forms through color, using Urethane paint, a coating that is usually employed in industrial processes, to create a smooth and shiny surface with a strong visual appeal.
Untitled (Anxiety, ADHD, Bipolar Disorder, Anti-Psychotic, ¼ Tab Opioid Addiction) presents a combination of various shapes in neutral shades of tan, gray, and white. A glowing green and yellow outline highlight the three-dimensional nature of the work. The geometric forms echo those of pills, while their oversized scale dominates the wall, emphasizing their physiological impact on the human organism and their addictive properties. The shapes stand as a visual metaphor for the disruption and destruction caused by contemporary society's overreliance on potentially addictive medications, and spark a dialogue concerning increasing rates of mental illness, especially among young people and those with limited access to health care.
About the artist: Beverley Fishman (b. 1955, Philadelphia, PA) studied fine arts at the Philadelphia College of Art where she earned a BFA (1977), and later graduated from the Yale School of Art with an MFA (1980). Fishman was the Artist-in-Residence and Head of Painting at Cranbrook Academy of Art, Bloomfield Hills, from 1992 to 2019. She is the recipient of many awards, including a Guggenheim Fellowship in 2005, and the Anonymous Was a Woman award in 2018. Fishman's work has been exhibited across the United States, in both solo and group exhibitions. Fishman's work is held in various public collections including the Chrysler Museum of Art, Norfolk, VA; Columbus Museum of Art, OH; Detroit Institute of Arts, MI; Pérez Art Museum Miami, FL; Toledo Museum of Art, OH; and Weatherspoon Art Museum, Greensboro, NC. She lives and works in Detroit, MI.