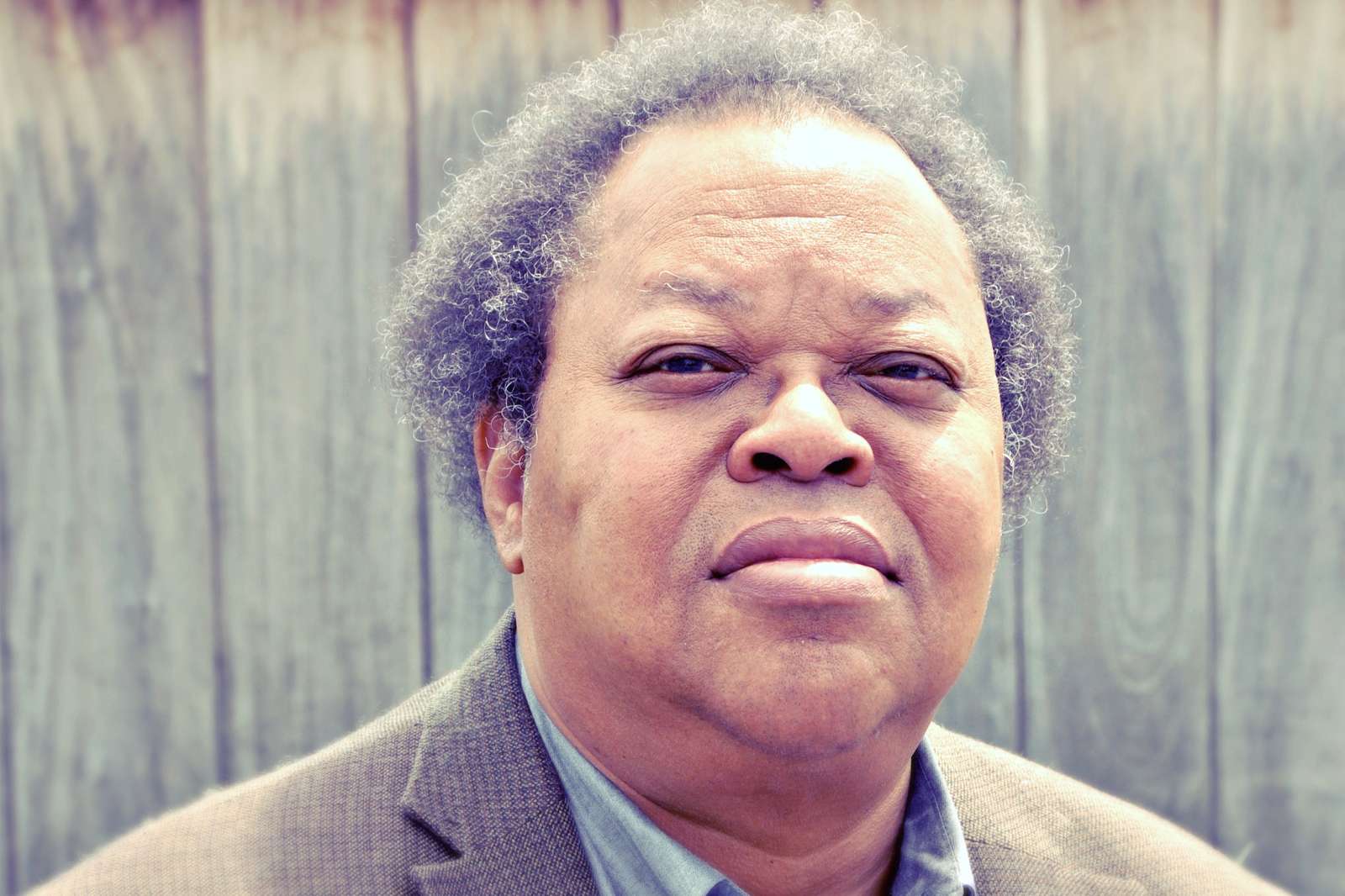 George Lewis: Creative Construction Set™
Thursday, October 18, 2018

7:30 pm
Lois Chiles Studio Theater
Join us for this improvisational performance by composer, performer, artist, and experimental music pioneer George Lewis. He will be joined onstage by an ensemble of ten musicians from The Shepherd School of Music and Nameless Sound.
Creative Construction Set™ (CCS™) is a mobile, open-form, open-instrumentation work for an ensemble of eight or more musical performers who use a set of instruction cards to create and explore sonic environments. In CCS™, musical decisions are produced via social relations, where discontinuity, support, and struggle become audible pathways to larger lessons for societies seeking to remain open to change and justice. CCS™ was originally created for the Berlin Splitter-Orchester; the title of the work pays homage to the "Creative Construction Company," a musical ensemble which emerged as part of the experimental African American composer-performer collective, the Association for the Advancement of Creative Musicians. 
George Lewis: Creative Construction Set™ is co-presented by the Moody Center for the Arts and REMLABS at The Shepherd School of Music. This project is made possible by the Arts Initiative Fund at Rice University and Nameless Sound.
About the artist
George Lewis, Professor of American Music at Columbia University and Area Chair in Composition, is a Fellow of the American Academy of Arts and Sciences and the American Academy of Arts and Letters, as well as a Corresponding Fellow of the British Academy. Lewis's other honors include a MacArthur Fellowship (2002), and a Guggenheim Fellowship (2015). He is a member of the Association for the Advancement of Creative Musicians (AACM) since 1971. Lewis's work in electronic and computer music, computer-based multimedia installations, and notated and improvisative forms is documented on more than 150 recordings. His work has been presented by the BBC Scottish Symphony Orchestra, Ensemble Dal Niente, London Philharmonia Orchestra, International Contemporary Ensemble, Musikfabrik, Mivos Quartet, London Sinfonietta, Spektral Quartet, and others; his opera Afterword (2015) has been performed in the United States, United Kingdom, and the Czech Republic.  He is the author of A Power Stronger Than Itself:  The AACM and American Experimental Music (University of Chicago Press 2008), and co-editor of the two-volume Oxford Handbook of Critical Improvisation Studies (2016). Lewis holds honorary degrees from the University of Edinburgh, New College of Florida, and Harvard University. Read more.